By Sumit Roy
Natural gas prices reached the highest levels in 18 months after the Energy Information Administration reported that operators withdrew 62 billion cubic feet from storage last week, below the 67 to 71 bcf withdrawal that most analysts were expecting. However, the withdrawal was bullish compared with last year's build of 11 bcf and the five-year average draw of 24 bcf.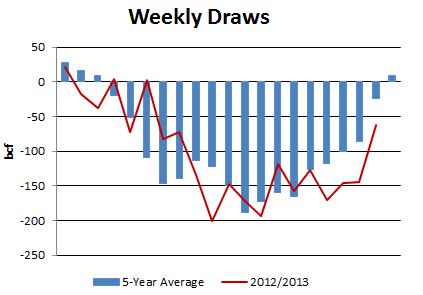 In turn, inventories now stand at 1,876 bcf, which is 504 bcf below the year-ago level and 162 bcf above the five-year average (calculated using a slightly different methodology than the EIA).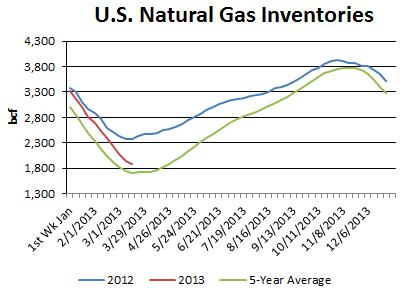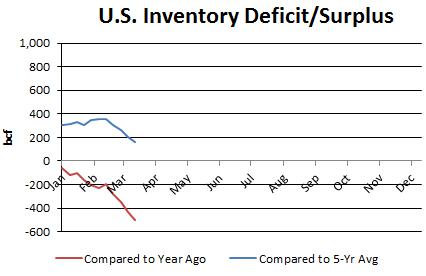 The weather last week was colder than normal and colder than this time last year. Looking forward, the NOAA's six- to 10-day outlook calls for more chilly weather across the Midwest and East Coast.

NOAA Six- to 10-Day Outlook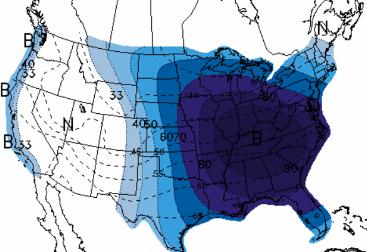 Meanwhile, the number of rigs drilling for natural gas in the U.S. rose by 24 last week to 431, according to Baker Hughes.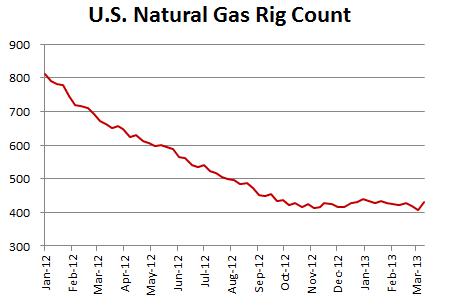 Natural Gas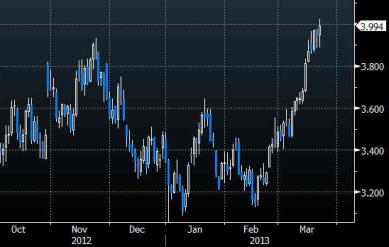 The latest inventory report from the EIA was bullish, as the surplus over the five-year average fell another 38 billion cubic feet to stand at 162 bcf. Thanks to the ongoing cold snap forecast for next week, the surplus will fall again. We expect a withdrawal between 80 to 100 bcf, compared with the five-year average of a 9 bcf build. Inventories may trough in the following week between 1,750 and 1,800 bcf, for a winter-ending surplus of approximately 50 to 75 bcf.
That is quite the turnaround, considering that last spring, during the worst of the natural gas glut, the surplus totaled a whopping 900 bcf. A combination of increased demand and decreased supply (flat U.S. production and lower imports) -- both spurred by low gas prices -- were responsible for tightening the market. Prices are now at $4/mmbtu for the first time in 18 months. With inventories at more normalized levels, production, imports and demand will determine whether prices rally even further from here.
Has the long-awaited decline in U.S. output arrived? If so, prices could explode higher. Otherwise, upside will be dependent on demand growth, which may be tepid in the context of much higher prices than last year, which puts gas at a disadvantage to coal.
Bottom Line: While the upside potential for natural gas from here is uncertain, sub-1,800 inventory carryout ensures support for prices during the injection season. In other words, the bias for prices is to the upside, but to what extent remains to be seen.