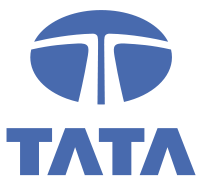 Will the Nano go ballistic? That's the big question for Tata Motors Ltd. (NYSE:TTM), India's largest automobile manufacturer. The pint-sized vehicle goes on sale in two weeks and it could either be a collossal flop or an entry level phenomenon for Developing World buyers. As background context, our proprietary Piqqem Sentiment for automaker shares is neutral with one positive for Toyota and crowd sentiment pointing towards the assumption that the sector has hit a bottom. Stay tuned, folks.

A quick flyby. The company is the world's fifth-largest medium and heavy commercial vehicle manufacturer. It is also the world's second-largest medium- and heavy-bus manufacturer. It is a part of the $60 billion Tata Group that is in turn owned by charitable trusts. It has a technical and manufacturing collaboration with Fiat of Italy. In June 2008, Tata Motors acquired Jaguar Land Rover from Ford for $2.3 billion.
Year 2008 was a tough year for Tata Motors. Overall, Tata swung from a $126 million profit in 2007 to a $52 million loss in 2008. Many factors have played in to this result; one prime factor was the sudden drop in global auto demand which had a domino effect in the entire auto industry. Still, there are many positive points to think about.

First is the Indian market. There are only eight cars per thousand people, making India's car penetration is among the lowest in the world. Tata Motors is in the right place at the right time to take advantage of this low level of car ownership -- something that can only rise with India's bouyant economy. Secondly the much awaited $2,0000 Nano car could change the face of the Indian automobile industry by undercutting existing offerings and setting a new paradigm for utilitarian vehicles (Suzuki stands to lose the most in this encounter). Last, inflation stands at below 1% and with falling interest rates so financing for Nano will get cheaper and in result more demand. And the controversial acquisition of Jaguar is looking a little better than observers had hoped. The Jaguar XF has received enthusiastic response, as did the XK last year. This could mark a turning point for Jaguar Land Rover.
There are some caveats, of course. Every major automobile player in the world is set to enter the Indian automobile market including some targetting the very cheap class. Tata Motors will probably lose share for pricier models as competition heats up. Should deflation creep into India, the the auto industry might have trouble winning sales from people expecting prices to drop further. Lastly, Ford invested billions of dollars in Jaguar Land Rover and never realized a profit in 18 years. While Tata can shake up this business, it's hard to predict if Tata will have better luck in getting these lines to turn a profit.
Tata has posted impressive top-line growth. This stock has a very high dividend yield compared with its industry peers. While most companies in the auto makers industry have generated very low returns on assets over the past five years, Tata has done rather well in ROA compared to peers. Tata's sales have declined but far less than those of the established players in the automaker universe like Ford (NYSE:F), GM (NYSE:GM) and Toyota (NYSE:TM). In short, this is probably an interesting way to play the economic growth of the Developing World and also the rebound of luxury automarkets. Keep your eyes peeled for Jaguar underperformance of competition in India.
Research Associate Pratik Shah assisted with this report.
Disclosure: The author does not hold any positions in any shares mentioned into this article.