Yahoo's (NASDAQ:YHOO) long-term shareholders are well-aware of the troubles the company has faced during the past 5 years. Yahoo! has seen its market share decline from 24% at the end of 2006 to just 13% in middle 2012. During that period Yahoo! had 5 CEO changes with the latest one on June 2012.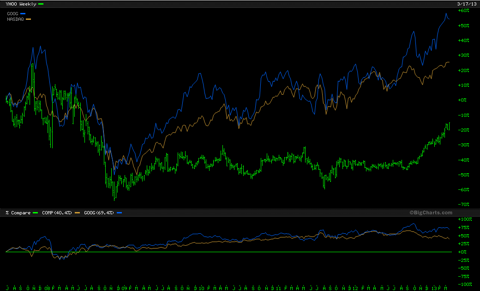 (Source: BigChart.com. The chart starts June 18th 2007 after the resignation of Terry Semel)
Yahoo's latest CEO is Marissa Mayer, its 7th CEO since its foundation and she was particularly hired in order to turn the company around. So far, Ms. Mayer seems have been a great choice as she has already boosted moral and begun to change Yahoo! making it a more focused, vibrant and productive company.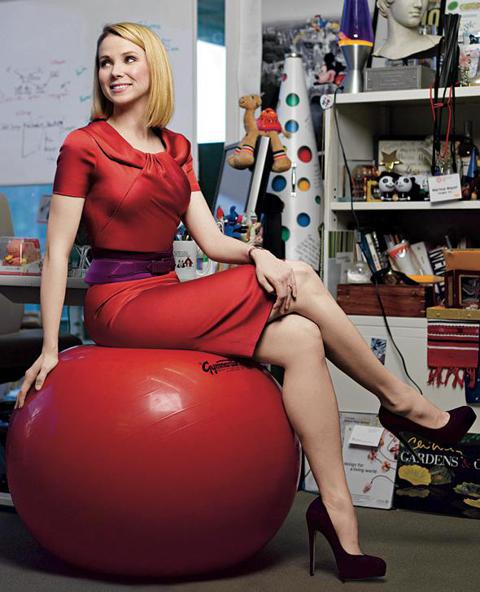 Let's take a look at what Ms. Mayer has done so far:
She's rigorously facing issues no one else did in the past.
She's boosted moral and reinstalled Yahoo!'s faith in itself.
She's provided Yahoo! with a clear vision and is refocusing the company to its core strengths.
She's aggressively acquiring new talent.
She's rigorously facing issues no one else did in the past.
Recently Ms. Mayer made a highly controversial move. She banned working from home for Yahoo's employees. However, contrary to what most people seem to believe, this was not done on a whim.
After checking VPN records Mayer confirmed what was a widely held secret inside Yahoo!. Most remote working employees were abusing their privilege and were systematically slacking off. As Business Insider reports:
[...] we've just heard from a former Yahoo engineer who tells us Mayer is making the exact right call.

"For what it's worth, I support the no working from home rule. There's a ton of abuse of that at Yahoo. Something specific to the company."

This source said Yahoo's large remote workforce led to "people slacking off like crazy, not being available, spending a lot of time on non-Yahoo! projects"

"It was a great way to get Yahoo! to pay you while you put in minimal work and do your side startup"
And the best part of it was that according to another BI source this was well known to previous CEOs but they didn't have the courage to stop it. Specifically the source said:
She's turned out to have a lot of courage. She's dealing with problems no one wanted to deal with before.
She's boosted moral and reinstalled Yahoo!'s faith in itself
Building on her decision to bring Yahoo! employees together at the office, she made a lot of changes to increase collaboration, improve working conditions and boost morale. This is from the NY Times (emphasis mine):
Employees said that unlike previous chief executives, who focused outside Yahoo, she has prioritized fixing the company internally and motivating employees.

She introduced free food in the cafeterias, swapped employees' BlackBerrys for iPhones and Android phones and started a Friday all-employee meeting where executives take questions and speak candidly.

A recent internal employee survey found that 95 percent of employees were optimistic about the company's future, a 32 percent bump from the previous survey, Ms. Mayer said in a call with analysts in January.

Résumés have begun arriving from employees at competitors like Facebook and Google, which rarely happened in the past, according to one person briefed on Yahoo hiring.

Since Ms. Mayer made food free, there are now crowds in the cafeterias, lingering to talk about new ideas, employees say - exactly what she wants to encourage by requiring people to work in the office.
She's provided Yahoo! with a clear vision and is refocusing the company to its core strengths
Having a clear and comprehensive vision is an essential ingredient if a company wants to grow and succeed. Marissa Mayer has introduced the simple but powerful concept that Yahoo! is all about servicing people's daily habits. To demonstrate how this vision suits Yahoo! she likes to tell a story of how she come up with the company's strategy. You can hear the story on Bloomberg here, or read it below. The transcript is from Business Insider:
"[...] When I thought about the strategy for Yahoo I pulled the list of what people do on their phones in rank order of frequency. If you ignore a few exceptions, things done by carriers--like voice and text, and maps--because I know from my former life it is very expensive and hard to do right--the list looks like e- mail, check the weather, check the news, share photos, get financial quotes, check sports scores, play games.

You get the idea. It was funny because I would go and recite that list as the new CEO of Yahoo and I would say, 'What am I doing?' And my family and friends would say--'You are describing Yahoo's business.' I would say, 'No, I'm listing in frequency order what people do on their phones.' The nice thing at Yahoo is that we have all the content that people want on their phones. We have these daily habits. I think whenever you have a daily habit and providing a lot of value around it, there is opportunity to not only provide that value to the end user but to create a great business."
Business history has repeatedly shown that being great at a few things is way better than being mediocre at many. Marissa Mayer seems to be aware of that and she has been refocusing the company's energy on things that matter. She ditched projects that didn't carry their weight and plans to cut the company's apps from 70 to just 12.
She's aggressively acquiring new talent
Ms. Mayer knows very well that in Silicon Valley the winner is the company with the best talent. According to Yahoo's acquisition team they are looking for "... small, failed startups with excellent teams for very little money." Acqui-hiring is a common way for Silicon Valley companies to bring in talent and Yahoo! is no exception.
Furthermore Yahoo! is looking to spend big bucks in acquiring one or two companies that a) are strong in mobile and b) can enhance one of its current products with emphasis given on Yahoo! Sports and Yahoo! Finance.
The takeaway for investors
After a long period of instability Yahoo! seems to have finally found the right CEO to guide through this age of mobile computing. I expect Yahoo to start growing its top line again at a much faster pace than its 6% 10-year-average.
Under the new management Yahoo! could easily achieve a top-line growth rate of 10% to 15%, justifying a fair value of 17 to 22 times earnings. Given the analysts' average estimate of $1.2 EPS for 2013, Yahoo's fair value is between $20 to $26.
However I wouldn't buy the stock right now given the market's recent rally. I would wait for Yahoo! to fall 10% to 15%, to buy it at or below $20 per share.
Disclosure: I have no positions in any stocks mentioned, and no plans to initiate any positions within the next 72 hours. I wrote this article myself, and it expresses my own opinions. I am not receiving compensation for it (other than from Seeking Alpha). I have no business relationship with any company whose stock is mentioned in this article.