On February 19 I wrote an article called Galena: A Small-Cap Biotech Ready To Fly?
That same day there was some price action with huge volume, but it faded away. Some positive catalysts have happened since my article came out. Unfortunately, this hasn't led to a decent stock price above $2.00. It had a bounce towards $2.15, but is trading below $2.00 again.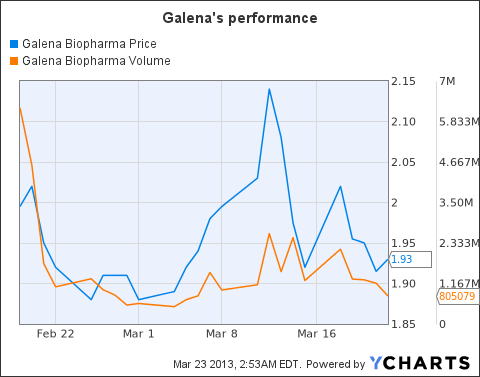 Galena: Award Winning
On March 14 Galena announced that independent research firm, Frost & Sullivan, has recognized the company with the 2013 Global Frost & Sullivan Award for New Product Innovation. Galena Biopharma accepted the honor at the Frost & Sullivan Award Gala, held March 12, 2013 in San Diego, CA.
"We are honored to receive this prestigious award from Frost & Sullivan," said Mark J. Ahn, Ph.D., President and CEO of Galena Biopharma. "Galena remains dedicated to the development and commercialization of innovative, personalized treatment options for women with breast cancer. We are grateful to the researchers, employees, and especially patients who participate in clinical trials, for their invaluable support to advance NeuVax."
Frost & Sullivan Best Practice Awards recognize companies in a variety of regional and global markets for demonstrating outstanding achievement and superior performance in areas such as leadership, technological innovation, customer service, and strategic product development.
Awards are based entirely on the merit of the product, service, or technology being evaluated. The first phase of the research process focuses on key industry challenges. Once these are determined, it is then possible to identify applicable measurements that address those challenges.
The next phase, market research, is based on in-depth interviews with vendors, suppliers and customers. When a company's product, service, or technology exceeds the preset criteria, the analyst team identifies potential award nominees through a rigorous methodology. Awards are applicable to all companies regardless of size, public or private status, whether or not they do business with Frost & Sullivan. Frost & Sullivan follows this model to keep the process 100% unbiased.
Small Acquisition
Galena Biopharma (NASDAQ:GALE) said last Monday that it acquired the U.S. rights to sell Abstral (fentanyl) Sublingual Tablets, a drug that provides fast and effective treatment of breakthrough pain in cancer patients.
Under the terms of the agreement, Galena Biopharma will pay Swedish based Orexo AB $10 million upfront and an additional $5 million USD within the first twelve months after signing, plus low double digit royalties and milestone payments based on pre-specified sales levels.
Abstral is a novel, rapidly-disintegrating, sublingual (under the tongue) quick-acting formulation of fentanyl, a well-established opioid, and is indicated for the management of breakthrough pain.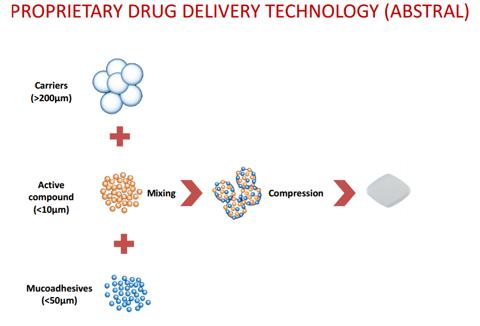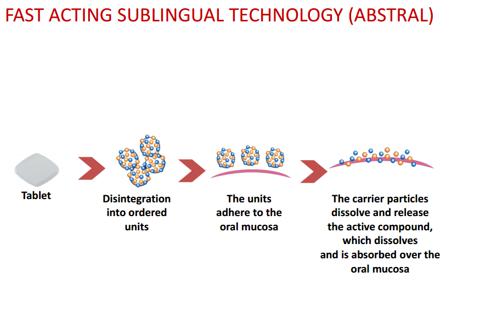 Abstral is the leading fentanyl product in Europe, where it achieved full year sales of $54 million in 2012, and continues to exhibit a steady growth of 42% for Q4-2012 over Q4-2011. By the second half of 2012, the average volume market share of Abstral in the major European markets reached 29%.
The product was approved by the US Food and Drug Administration in 2011. The US market for rapid-acting fentanyl products reached $400 million in 2012. Given the continued success that Abstral achieves in Europe, Galena can commercialize Abstract in the United States. The acquisition of Abstral in the United States diversifies and strengthens Galena's pipeline, providing Galena with an FDA-approved product that will become the cornerstone of the company's commercial strategy.
Galena's launch of Abstral will build relationships with future prescribers of NeuVax™, which is currently in global Phase 3 clinical trials in node positive HER2 IHC 1+/2+ breast cancer patients. Medical oncologists, who manage tumor and treatment-related pain, predominantly prescribe transmucosal immediate release fentanyl for advanced breast cancer and other solid tumor patients who represent the majority of overall prescriptions.
Final Note
Abstral is an important new treatment option for inadequately controlled breakthrough cancer pain (BTcP) in patients who are already receiving, and who are tolerant to, opioid therapy for their persistent baseline cancer pain. BTcP has been shown to affect as many as 40-80% of cancer patients, with reported episodes of 4 per day and a median duration of 30 minutes. The innovative Abstral formulation delivers the analgesic power of fentanyl in a convenient and easy to use sublingual tablet, which dissolves under the tongue within seconds. Abstral provides rapid relief of BTcP, predictable dosing, and is convenient and easy to use.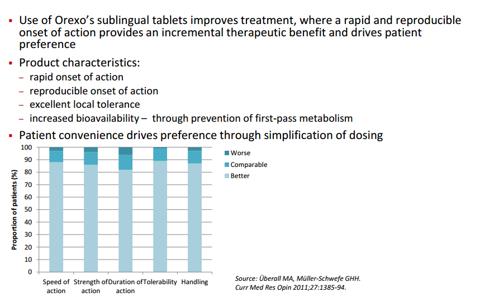 This deal could bring the company sufficient cash flow to fund Galena's current pipeline, which is a positive sign going forward. A market share of 20% would lead to $80 million of revenues going forward. Unfortunately, the breakthrough deal seems to have gone quite unnoticed by investors. But bright days for the company and the corresponding stock price lie ahead.
Disclosure: I am long GALE. I wrote this article myself, and it expresses my own opinions. I am not receiving compensation for it (other than from Seeking Alpha). I have no business relationship with any company whose stock is mentioned in this article.