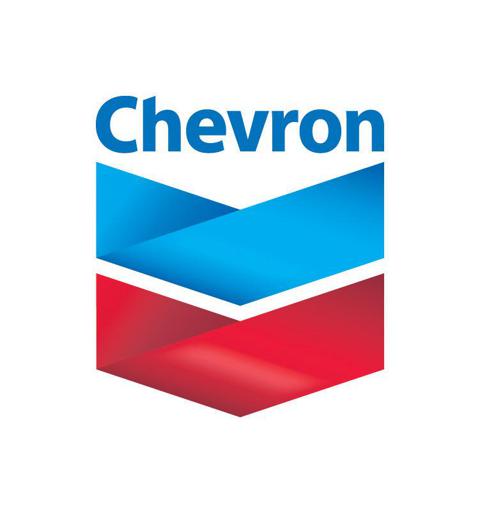 Chevron (NYSE:CVX) announced this morning the discovery of 400 feet of net pay with its Coronado well in the deepwater of the Gulf Of Mexico ("GOM"). The well is located approximately 190 miles off the coast of Louisiana coast in 6,127 feet of water and was drilled to a depth of 31,866 feet (~6 miles).
The well results are still being evaluated and no official reservoir estimate has been made. Chevron is the operator of the Coronado well and has a 40% working interest. Other partners are ConocoPhillips (NYSE:COP) with a 35% stake, Anadarko Petroleum (NYSE:APC) with 15% and Venari Offshore LLC with 10%.
The Lower Tertiary Trend of the GOM has been a prolific discovery zone for Chevron. I have previously written about the Jack/St. Malo and Big Foot projects, both of which are scheduled to begin production in 2014. The planned capacity of Jack/St. Malo is 170,000 barrels/day and 42.5 million cubic feet of natural gas per day. Big Foot is planned to have a production capacity of 75,000 barrels of oil and 25 million cubic feet of natural gas per day. Chevron is also appraising its previously announced Buckskin and Moccasin discoveries which are also in the Lower Tertiary Trend.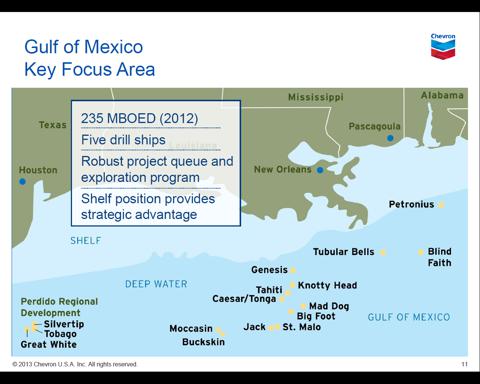 Chevron's success in the GOM are one reason I believe Chevron Is The Best Integrated Oil Company In The World. Another reason is that CVX leads the industry in profit per barrel.
While the Coronado well falls short of the recently announced Shenandoah well, which was a monster at 1,000 feet of pay, it is still a significant discovery nonetheless. The Walker Ridge area in which Coronado was drilled is estimated to hold 200 million boe.
Speaking of success in the Lower Tertiary Trend of the GOM, note that both Conoco and Anadarko are partners in both the Coronado and the Shenandoah wells. COP and APC each have a 30% working interest in Shenandoah, with APC being the operator.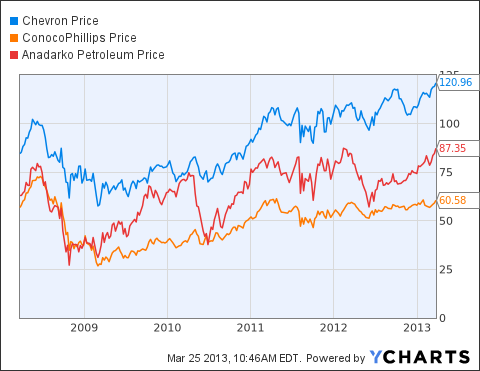 Recent discoveries in the GOM will continue to be a positive long-term catalysts for all three companies. I continue to favor CVX at these levels due to its valuation in the face of huge production growth coming online in 2014. Its three big growth projects (Jack/St. Malo, Big Foot, and Tubular Bells) in deepwater Gulf of Mexico are all on schedule to start up in 2014 and will have a total production capacity of 296,000+ boe/day. CVX pays a $3.60 dividend which works out to about 3%. COP is my second choice based on a number of positive catalysts for 2013: permission to bring Bohai Bay back to full production, strategic asset dispositions, and its strong production growth in the very profitable Eagle Ford Shale. COP sports a dividend of 4.3%.
Disclosure: I am long COP, CVX. I wrote this article myself, and it expresses my own opinions. I am not receiving compensation for it (other than from Seeking Alpha). I have no business relationship with any company whose stock is mentioned in this article.
Additional disclosure: I am an engineer, not a CFA. Please do your own research and contact your investment adviser. I am not responsible for investment decisions you make. Thanks for reading and good luck!