BlackBerry (NASDAQ:BBRY) is a company that has been trying to turn itself around. After a name change and a succinctly focused plan to roll out its new BlackBerry 10; it was touted as the eventual upcoming savior for the company. With 79 million subscribers still, the BlackBerry 10 needs to come through in a big way in terms of subscriber retention to save this company. CEO Thorsten Heins has cashed in all of his chips to disregard past failure and RIMM's stock crash, and has made the launch of BlackBerry 10 the terminal event in deciding the company's future.
I first wrote about BlackBerry on February 4, 2013, in my article "Dead Company Walking: 5 Reasons BlackBerry 10 Marks the End". I was lambasted by comments and messages from BlackBerry longs for the points I made. Namely, I contested that this last salvage attempt for the company was going to fail for 5 reasons:
BlackBerry Missed its Prime Time for Phone Release

Wall Street's Big Money is Showing No Confidence
The Price Point is Horrendous
There Are Not Enough Apps for

BlackBerry 10

Complete and Total Mobile Domination by Apple (NASDAQ:AAPL) and Android
I followed up on that article and strengthened my argument by noting that the company founder had sold off his stock in advance of the release date of BlackBerry 10, showing he either had no confidence or interest in how the company was going to fare from here on out. I wrote:
Ask yourself what you'd do if the current CEO of BlackBerry "coincidentally" decided to unload his entire stake in the company leading up the release of the make or break product that is going to save or crush the entire company singlehandedly? You'd probably pay attention to that, right? In that case, if you're still long, you now have the Everest-climbing sized task of convincing yourself that the former CEO has zero information on the upcoming release of BlackBerry 10. If you've been in the public company corporate world, you know that there are certain people that get inside information, and the founder of the company would qualify. If you haven't been in the public company corporate world, I have something to tell you:

There are certain people that get inside information, and the founder of the company would qualify as one of those people.

Flex your common sense a bit, you know it makes perfect sense.

Someone, who more than likely has inside information on the BlackBerry 10, did not wait until after its release to sell his shares.

Now, how do you convince yourself to ignore that? That's a mighty tough pretzel to twist.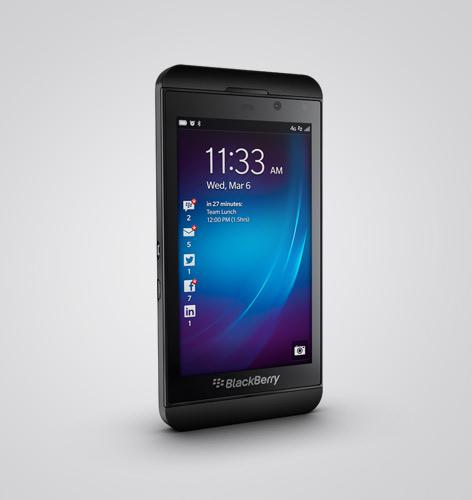 U.S. Launch Was/Is Crucial - No Margin for Error
Even though BlackBerry has substantial markets overseas, the U.S. market is absolutely crucial to the company executing as a whole. There is zero margin for error in its U.S. release, especially because it is working with an emaciated subscriber base in the U.S. to begin with. It needs to retain the subs it has and start to add. I spoke about timing in my first article, when BlackBerry first delayed its U.S. launch date:
This is an abhorrent way to start off a pitch for a new phone. The phone, although making its debut in parts of the world in the coming days, will not be available in the US until March. BlackBerry is blaming the delay on the US cellphone carriers, but one has to wonder why a company so well versed in the mobile phone market couldn't anticipate this and plan accordingly to have the phone released in the US on time. What does this mean for the company and for investors? Could there be something behind the scenes that we don't know about to cause this seemingly avoidable setback?

Also, the company isn't getting nearly as much bang for their buck for their Super Bowl ad, which aired yesterday. There's going to be a nice buffer zone between that being fresh in the minds of potential consumers and the actual time somebody in the US can go out and purchase a phone. During that time, interest will wane and people will forget about it.

BlackBerry developers, which are none too large of a group to begin with, are already getting annoyed with the delay.
Missing its initial launch date for the U.S. was a poor way to start off a launch. It absolutely had to get it right when it did decide it was going to launch in the U.S.; and it seems that it hasn't. Analysts are reporting lower than expected U.S. inventories and are regarding the launch as "disappointing." As soon as the company came up with a clear path for revival, it's been getting in its own way.
Although there was recently a glimmer of hope when AT&T (NYSE:T) went public with a phone order of 1 million, people fail to recognize that one million isn't a super substantial number to begin with. Also, there is wide-spread questions and anger about the lack of advertising that is being done in the U.S. Have you, personally, seen a commercial or ad for the BlackBerry 10 yet? With the exception of a few Internet ads, I haven't seen any. Not exactly what you'd think for a "company altering launch."
Analysts Continue to Pile On
I know analysts always have a stake in the game; I learned that many years ago. There is nary an analyst on any medium that is bullish or bearish a stock without an agenda in the background. However, a consortium of analysts starting to turn in one direction creates a trend -- and trends are tough to ignore. In just 3 short days since its U.S. launch, two analysts have expressed major concerns about the launch.
Collin Gillis of BGC Financial says:
"They've done a nice job in rolling out the Z10; unfortunately, I still don't think it's going to be enough to turn the company around," Gillis said on CNBC's "Squawk on the Street."

Gillis, who has a "sell" rating on the stock with a price target of $7, said that the BlackBerry Z10 does not offer consumers enough value to compete with Android devices or with Apple's iPhone.

"The email functionality is decent, the keyboard functionality is decent, but it's still an ecosystem that's not nearly as robust as what you can get from Apple or Google (NASDAQ:GOOG)." Gillis said. "You just don't have the depth that each of those services brings to its platform."

However, there are 79 million BlackBerry subscribers, so the company could get a boost from its current users upgrading to the new platform, Gillis said. But it's unlikely sales of the new device will actually meet the company's expectations, he added.

BlackBerry needs to sell more than five million of the new BlackBerry Z10 mobile phones per quarter to have a viable company, which is not likely, Gillis said.
Citigroup's Jim Suva echoed those comments:
Citigroup's Suva-who has a "sell" rating on the stock with a price target of $6-said that while the roll-out of the device in Canada and Europe was good, its core market, the U.S., did not have a successful launch.

"The launch in Europe and Canada were quite stellar. Lots of promotions, lots of carrier support behind it, and we're just not seeing that here in their core market in the United States, which is unfortunate," Suva said. "So many investors were coming into this expecting much better sell-through, much better promotions and it's simply turning out to be not what was expected."

BlackBerry's stock was down more than four percent in afternoon trading.

Citigroup has had a "sell" rating on BlackBerry for many years, and although the stock has had a 25 percent increase year-over-year, the firm feels it is positioned correctly for the long term, Suva said.

"We expect the company to continue to lose market share and to continue to generate losses, that's the combination, simply put," Suva said.
After the phone was launched last Friday, Goldman Sachs immediately downgraded the stock on Monday morning:
BlackBerry has not officially released sales numbers for the new device. But its launch on Friday was followed by a downgrade on Monday from Goldman Sachs, which cut its price target to $17, and downgraded it to "neutral" from a "buy" rating. The firm said lack of marketing for the device, and bad positioning of the product in stores contributed to a weak launch.
Conclusion & Insight into Launch Numbers
& How to Trade It
BlackBerry is going to release its Q4 results this coming Thursday. This is going to be the first substantial insight into metrics behind the phone's sales in the U.K. and world markets. If these numbers come in below expectations, the company is going to be on the heels of major problems.
If you really want to cover your bases into earnings this Thursday, this would be the time where you would write calls if you're holding long, or potentially pick up vanilla puts as insurance.
If you're looking to open a position altogether, this could be an appropriate time to consider an options straddle, as the news regarding overseas sale is going to quickly dictate the price of the stock; and we know that from the intense volatility we've seen on BBRY over the past few months. The stock often swings wildly 5% in one direction without a catalyst, so I'd expect a significant move after earnings are released on Thursday.
With the current analyst sentiment about the first days of U.S. launch, the long position is off the table here for me. I'll consider a spread heading into tomorrow if the premiums aren't expensive, but I can't see this as a great position to hold long. Like Amarin (NASDAQ:AMRN), which I just wrote about, you have one product here that holds the balance of the company in its hands. You know the old adage about all your eggs in one basket - this is the time to use caution.
As always, best of luck to all investors.
Disclosure: I have no positions in any stocks mentioned, and no plans to initiate any positions within the next 72 hours. I wrote this article myself, and it expresses my own opinions. I am not receiving compensation for it (other than from Seeking Alpha). I have no business relationship with any company whose stock is mentioned in this article.