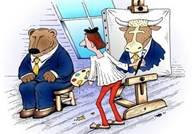 When I speak to different groups across the country, I am struck by one common belief: practically everyone is certain that we are just milliseconds from a stock market collapse. People are simply amazed that it has held up so well for so long. Stocks, along with gold (and sometimes even the world order), simply have to collapse. This market comeback must be nothing more than a head-fake, a ploy by Beelzebub, a bear in bulls clothing. Nevertheless, the market does love to climb a wall of worry, and of course it never collapses when everyone expects it to.
While the press has been making a big deal of the market highs, what we won't see on the evening news is the disheartening part. Although excited to be back to even, investors have just now broken even for the last 6 years, but if you are in that retirement red-zone, that is still unacceptable. Furthermore, if you adjust the new highs for inflation, getting back to this point still leaves investors -11% short in terms of purchasing power. Active management is the only way to add real value. Getting the returns that you need with the least risk possible is the key.
I can't say that I don't want to buy into that scenario as well. The recent tax hikes, as well increased inflation, are going to take a bigger bite out of a middle class that has been losing spending power for over a decade (not to mention the seemingly irresponsible behavior by Ben Bernanke and the Federal Reserve printing money faster than a banana republic). As I warned in Facing Goliath - How to Triumph in the Dangerous Market Ahead, the markets could lose their patience if government spending is not reined in. However the granddaddy of all debt bubbles, Japan, now sits with a deficit of 240% of GDP (and growing), and the belief must be that if they can do it, we must have a long way to go.
Nevertheless, the market has shrugged off every opportunity, most recently Cyprus, to sell off. The fact of the matter is that it's a good thing when the bad news does not cause a bigger panic. If you think back a year or two, bad news out of Europe created daily sell offs of 2-4%.The atmosphere has changed. Any pullbacks are being treated as opportunities for under-invested investors to get in, which will certainly not always be the case. Yet at the moment, the market looks like it wants to go higher.
Clearly the main factor that keeps stocks firm is the Fed stimulus programs. For the first time ever, the Fed is buying more bonds than the Treasury is issuing, with the excess demand for US treasuries getting bought up in the secondary market. Even more important was when Bernanke told us that the Fed may never sell their Treasury holdings, and hold them until maturity instead. That is clearly unprecedented, and questionably legal, but when you hold the key to the insane asylum you get to make the rules. This is big stuff because It means that the Armageddon everyone expected when the Fed started to unwind their enormous bond position, may never happen, and the spike in yields may very well be replaced with a slow gradual move higher.
Of course even trees do not grow to the sky and the Fed's stimulus fertilizer can go only so far, so now is not the time to bet the farm or your nest egg. The overwhelming wave of pessimism will likely keep stocks moving higher now, and traders and investors can buy high quality growth stocks such as Apple (NASDAQ:AAPL), which is seems to be coming back and looking stronger every day, Google (NASDAQ:GOOG), Intel Corporation (NASDAQ:INTC), Qualcomm (NASDAQ:QCOM), Microsoft (NASDAQ:MSFT), Cisco Systems (NASDAQ:CSCO), Yahoo (NASDAQ:YHOO) and VMware Inc. (NYSE:VMW). The funds with more diversification, and less individual company risk, are also the ones to buy (like the SPDR S&P 500 (NYSEARCA:SPY), PowerShares QQQ Trust Series 1 (NASDAQ:QQQ), and iShares Russell 2000 (NYSEARCA:IWM)).
Commodities and metals specifically lagged for the last few months, but are still very attractive as QE and federal stimulus are not going away anytime soon. More aggressive investors can play this sector through Goldcorp Inc. (NYSE:GG), Barrick Gold Corp. (NYSE:ABX), SPDR Gold Shares (NYSEARCA:GLD), Power Shares Double Gold (NYSEARCA:DGP), Market Vectors Gold Miners ETF (NYSEARCA:GDX), Newmont Mining Corp. (NYSE:NEM), Freeport-McMoRan Copper & Gold Inc. (NYSE:FCX), plus Silver Wheaton Corp. (NYSE:SLW), ProShares Ultra Silver (NYSEARCA:AGQ) and Fortuna Silver Mines (NYSE:FSM).
Disclosure: I have no positions in any stocks mentioned, and no plans to initiate any positions within the next 72 hours. I wrote this article myself, and it expresses my own opinions. I am not receiving compensation for it. I have no business relationship with any company whose stock is mentioned in this article.