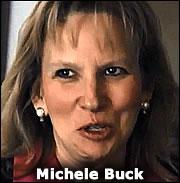 Earlier this month, Hershey SVP Michele Buck set an ambitious 5-year goal of growing Hershey Company (NYSE:HSY) sales by $3.35 billion. Interestingly, during her entire 8-year tenure at Hershey (since April 2005 and with the help of multiple 10% price increases), she's only grown Hershey's sales by $1.82 billion.
The key to growing shareholder wealth and achieving $10 billion in sales will be the Reese's brand, as confirmed by the following Facebook statistics, which were compiled by the social media analytics platform, Socialbakers:
Source: Socialbakers
Reese's Facebook stats are stunning when compared to Hershey's Facebook stats, for example:
Worldwide, Reese's stats are almost double that of Hershey's
In the United States, Reese's stats are almost 4-times greater than Hershey's
In Canada, Reese's stats are almost 3-times greater than Hershey's
Finally in the United Kingdom, Australia and Germany, Reese's stats are also greater in multiples than that of Hershey's stats
Hershey's Worldwide Websites (inexcusably missing is the United States, which is not considered "International" according to Hershey's marketing strategy, a good example of the "provincial mindset" that dominates the Hershey executive thought leadership):
Here's the reason why Reese's Facebook stats are the key to growing future Hershey shareholder wealth:
Except for Canada and Mexico (Reese's in Mexico is co-branded as Hershey's), the Reese's brand is for all practical purposes, totally nonexistent on the Hershey websites for Brazil, India, South Korea, Japan and China because Hershey's executives believe the Reese's brand has no "valuable consumer mindshare" outside of the United States and Canada.
Think about that for a moment, Hershey's most popular and financially successful brand, Reese's, is not being promoted worldwide even though over the past 50-years it has created billions upon billions of wealth for Hershey's shareholders. Investors and shareholders need to hold Michele Buck accountable and hold her feet to the fire for this inexcusable marketing strategy.
Shareholders should also take note that Russia's not on Michele Buck's nor Hershey's radar screen either, even though the upcoming 2014 Winter Olympics are going to be held in Sochi, Russia. I mean, what a great opportunity to introduce the Reese's brand to billions of the earth's citizens:
The inventor of Reese's Peanut Butter Cups, H.B. Reese, is famous for stating:
"Make a product that young and old alike can eat and enjoy, and you'll have as many potential customers as there are people."
So in conclusion, Hershey shareholders will forego billions in future new wealth should Hershey SVP Michele Buck continue to not market the Reese's brand to consumers worldwide. But hey, don't take my word for it, review for yourself the Facebook stats for the Reese's brand and then make a comparison with the Facebook stats for the Hershey's brand.
Full disclosure: My grandfather, H.B. Reese, invented Hershey's most popular and financially successful product, Reese's Peanut Butter Cups. In 1963, 7-years after my grandfather's death in 1956, my father Charles Richard Reese and his 5-brothers merged the H.B. Reese Candy Company with The Hershey Company . It was a tax free stock-for-stock merger with the 6 Reese Brothers receiving 666,316 shares of Hershey common stock (view draft of the 1963 Hershey-Reese Closing Agenda). After the 1963 merger, the Reese Brothers owned such a large portion of Hershey's Public Float, they were restricted by an investment letter from selling any Hershey shares. Over the past 50-years Hershey's stock has split so many times, the original 666,316 Hershey shares owned by the 6 Reese Brothers now represent 16 million Hershey shares paying annual cash dividends, which alone exceed the total 1963 stock market value (i.e. $23.5 million-- the value most often mentioned by Hershey public relations) of the Reese Brothers' Hershey shares. Additionally, my family members have direct business dealings with The Hershey Company as well as affiliates owned by the controlling shareholder of The Hershey Company, the Milton Hershey School Trust. Personally, I have no business relationship with The Hershey Company nor with any of the affiliates owned by the Milton Hershey School Trust. I am long HSY. I wrote this article myself, and it expresses my own opinions. I am not receiving compensation for it (other than from Seeking Alpha). I have no business relationship with any company whose stock is mentioned in this article.