New car sales are expected to jump again in March according to a press release from TrueCar. The Seasonally Adjusted Annualized Rate, or SAAR, is expected to be 15.42 million, the highest since 2007. That would be up dramatically from a SAAR of 14.1 million in March of 2012:
"The rally in the stock market, improved availability of auto financing and compelling new products continued to propel new car sales in March," said Jesse Toprak , senior analyst for TrueCar.com. "The Domestic 'Big Three' will all have their highest level of sales in over four years thanks to their much improved lineup of vehicles."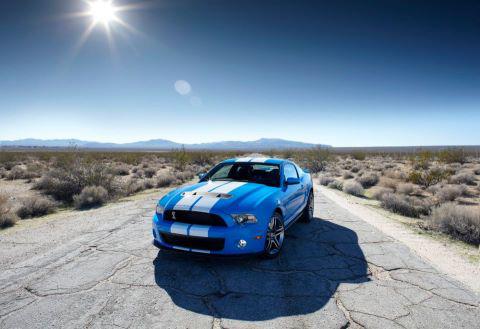 This is very exciting news for Chrysler, Ford (NYSE:F) and General Motors (NYSE:GM). Not only are the American cars expected to hit historical highs for March, but TrueCar is predicting that the "big 3" will claim over 45% of the market share. Honda (NYSE:HMC) is expected to jump almost 30% over last month. And Nissan (OTCPK:NSANY) which was relatively flat for March YOY, may have a whopping 37% increase over February:
Expected Results from the top 8 automakers:
Unit Sales
Manufacturer

March 2013 Forecast

% Chg vs. February

2013

% Chg vs. March 2012

Chrysler

170,091

22.4%

4.1%

Ford

232,494

19.0%

4.3%

GM

261,141

16.4%

13.0%

Honda

139,870

29.5%

10.1%

Hyundai/Kia (OTC:HYMLY)

113,973

21.5%

-10.4%

Nissan

136,604

37.1%

0.2%

Toyota (NYSE:TM)

206,708

24.2%

1.7%

Volkswagen (OTCPK:VLKAF)

53,027

25.3%

10.1%

Industry

1,466,956

23.1%

4.5%
Market Share
| | | | |
| --- | --- | --- | --- |
| Manufacturer | Mar 2013 Forecast | Feb 2013 | Mar 2012 |
| Chrysler | 11.6% | 11.7% | 11.6% |
| Ford | 15.8% | 16.4% | 15.9% |
| GM | 17.8% | 18.8% | 16.5% |
| Honda | 9.5% | 9.1% | 9.0% |
| Hyundai/Kia | 7.8% | 7.9% | 9.1% |
| Nissan | 9.3% | 8.4% | 9.7% |
| Toyota | 14.1% | 14.0 % | 14.5% |
| Volkswagen | 3.6% | 3.6% | 3.4% |
Of all the auto companies, Ford has been the most talked about this week. According to the New York Times, the Ford Ad fiasco that played out on national news on Tuesday has ended with some of the advertising employees being fired. The ads which many viewers considered to be in very bad taste, were not solicited by anyone working for Ford, and the company did not approve them.
Wednesday afternoon Ford's President of the America's announced that the South American operations will incur a $300 million loss for Q1. This puts even more pressure on the domestic division of the company to offset these costs:
Ford Motor forecasts a first- quarter loss of about $300 million for its South American operations because of currency exchange rates, inflation and trade restrictions. "Weakening currency and inflation pressure will challenge our profits and margins in 2013," Joe Hinrichs, Ford's president of the Americas, said at a Bank of America Corp. auto conference today in New York. Moves by Brazil and Argentina to limit imports from Mexico also have affected sales of its Mexican-built Fusion and Fiesta cars, he said.
The company will be announcing its actual new car sales results in a conference call on April 2. Details about the call can be found in a statement just released on Wednesday.
According to analysts polled by Yahoo finance, the High Price Target for Ford is $20 a share, which would be a major gain on the current price of $13.22. It is curious to see the tremendous difference between the targets; as if one analyst knows something very good, and one knows something very bad:
Ford Price Target Summary
| | |
| --- | --- |
| Mean Target: | 15.14 |
| Median Target: | 15.00 |
| High Target: | 20.00 |
| Low Target: | 11.00 |
| No. of Brokers: | 16 |
Data provided by Thomson/First Call
It is very hard to justify the $20 price since the stock has remained fairly flat for the last three years in spite of rising domestic sales:
And the growth estimates are not enough to justify a big jump in share price. Next year looks good with a 20% increase, but it is still under what analysts expect from the industry and the sector:
| Growth Est | F | Industry | Sector | S&P 500 |
| --- | --- | --- | --- | --- |
| Current Qtr. | 0.00% | N/A | 116.20% | 10.50% |
| Next Qtr. | 20.00% | 202.60% | 44.70% | 16.20% |
| This Year | -0.70% | -1.80% | 13.70% | 8.10% |
| Next Year | 20.00% | 41.20% | 21.50% | 12.90% |
| Past 5 Years (per annum) | 3.76% | N/A | N/A | N/A |
| Next 5 Years (per annum) | 10.53% | 14.71% | 33.90% | 8.94% |
| Price/Earnings (avg. for comparison categories) | 9.54 | 179.59 | 38.46 | 18.35 |
| PEG Ratio (avg. for comparison categories) | 0.91 | 2.25 | 1.46 | 2.09 |
And now these numbers may be revised downward based on this latest news from Brazil and Argentina.
Over the last year these automobile stocks have struggled to keep up with the Dow and other market indices. In an article that I wrote last summer, I indicated that the new car sales in the United States were great for the domestic automobile industry, but bad for other areas of the economy. Here is an excerpt:
A big reason for these sales appears to be out of pure necessity. The average car on the road right now is around 11 years old. That means that millions of the 240 million cars in this country are older than eleven. So many of these brand new cars are just replacing cars that have literally completely worn out.
And because of these unavoidable automobile purchases, retail stocks and companies like Apple (NASDAQ:AAPL) would be hurt:
Consumers will be forced to pass on expensive products with high markups, in favor of cheaper items. Even though some people may not want to get rid of their iPhone, they might keep the old iPhone 4 rather than upgrading to the new iPhone 5 when it first comes out. And many will completely forgo Apple in favor of something cheaper.
In hindsight, we know that Apple's huge share price drop may have also been due to problems with the iPhone 5. But the fact that consumers continue to be forced to put so much money into the auto sector, whether they want to or not, is having an effect on other areas of our economy. And as these car sales continue to grow, which I believe that they will, this pattern will continue.
If you want to invest in the auto sector right now, my first choice would be Ford. General Motors ranks a little bit higher with the analysts, but some investors really like the fact that Ford did not take a government bailout. Both companies have current and forward P/E ratios under 10, and the technical charts look equally good. At Ford, the price has not dipped very far from the 50-day EMA (green line) in over six months, however that could change.
The problem is with the International Divisions of these companies. European woes, and now trouble for Ford in South America are hobbling the domestic groups which are excelling. However, this bad news for Ford might offer an entry point for investors. There is always the scenario that the price could drop to the low target of $11. That would be a great time to buy in my opinion.
Disclosure: I have no positions in any stocks mentioned, and no plans to initiate any positions within the next 72 hours. I wrote this article myself, and it expresses my own opinions. I am not receiving compensation for it (other than from Seeking Alpha). I have no business relationship with any company whose stock is mentioned in this article.