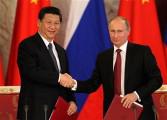 China and Russia recently signed a bevy of energy deals that will further tighten the energy and economic relationships between the two countries. If these new agreements are finalized, Russia will become the backbone of China's future energy supplies. In return, Russian energy companies will attain access to the capital needed to exploit its energy reserves.
Russia Supplies The Energy, China Supplies The Cash
The comprehensive energy deals are a logical outcome of two countries which share a common border: Russia is the world's largest energy producer and China is the world's largest energy consumer. Highlights of the deal (the contracts are to be finalized by year-end) include:
Rosneft (OTC:RNFTF) will gradually raise oil supplies over the next 25 years from their current level of 15 million tonnes to 31 million tonnes a year. The deal is equivalent to ~296,000 b/day today and ~611,500 b/day at its peak.*
Rosneft is to receive a $2.0 billion loan from China.
Rosneft and China National Petroleum Corp. (CNPC) will jointly explore three offshore blocks in the Barents Sea and eight blocks onshore Russia.
Gazprom (OTCQX:GZPFY) signed a preliminary agreement for a future 30-year contract to deliver natural gas to China via a new pipeline from Siberia. Russia will begin sending gas to China in 2018, increasing those supplies up to 60 billion cubic metres (5.8 Tcf/day).
A $2.0 billion deal involving the Russian energy firm En+ Group and China's largest coal company, Shenhua Group, to develop coal resources in Russia's Far East.
*NOTE: Depending on specific gravity, 1 tonne = ~7.2 barrels.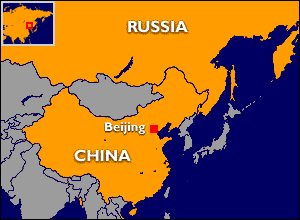 Despite the bitter distrust between the two countries during the Cold War, Moscow and Beijing have increased cooperation in recent years to counterbalance growing U.S. global dominance.
China's new leader Xi Jinping said:
"Russian-Chinese energy cooperation is all-encompassing, full-sized and comprehensive."
Russian President Vladimir Putin, who was host of the talks added:
"We can already say this is a historic visit with positive results."
The Oil Deals
Rosneft's President Igor Sechin has been seeking loans to help pay for the $55bn take over of TNK-BP (NYSE:BP) that was finalized last week. "We have obtained an additional credit line on very advantageous terms," he told Interfax. In return, China's state owned energy company CNPC has obtained access to upstream projects in Russia.
To put the oil deal in perspective, the 611,500 b/day peak delivery of Russian oil to China (which is years away), is roughly 25% of the amount of oil the US imported from Canada in 2012.
The Russian/China agreement comes on the heels of a recently announced expansion of ExxonMobil's (NYSE:XOM) strategic cooperation agreement with Russian company Rosneft:
Exxon and Rosneft to add seven Arctic license areas covering approximately 600,000 square kilometers (150 million acres) in the Chukchi, Laptev and Kara seas.
Rosneft is provided the option to acquire a 25 percent interest in Point Thomson natural gas and condensate project in Alaska operated by ExxonMobil.
The companies will jointly study potential for LNG project in Russian Far East.
Exxon estimates Point Thomson may hold a quarter of the known natural-gas resources buried beneath Alaska's North Slope. Exxon owns 62.5% of Point Thomson. BP owns a 32% share Point Thomson, and ConocoPhillips (NYSE:COP) owns 5%.
The deal will grant Exxon access to vast hydrocarbon reserves in the Russian Arctic Kara Sea - estimated to hold 85 billion boe. In return, Rosneft will gain access to western technology and three North American projects: the Cardium Tight Oil Development in Canada, a West Texas Unconventional Exploration project, and a 30% interest in 20 deepwater exploration blocks in the Gulf of Mexico.
Note the three blocks in the Walker Ridge are in close proximity to the recently announced Shenodoah well discovery. Shenandoah was a massive discovery which hit 1,000 feet of net paydirt.
The Natural Gas Deal
China's government has a target for natural gas to become 10% of its energy mix by 2020. The strategy is to expand on all fronts: LNG imports, conventional and unconventional domestic supply, and now Russian supplies via a potential pipeline from Siberia. China has put a priority on natural gas transportation as well as natural gas power generation in hopes to solve its pollution problems as a result of burning coal and lax emission standards on gasoline and diesel powered cars and trucks.
The potential natural gas deal with Russia may be the most important of all the energy announcements. Russia wants to diversify its natural gas markets away from Europe. However, a huge commercial natural gas contract with China (which seems logical for both countries) has been elusive for years because of disputes on pricing. Although the broad terms of the natural gas contract were worked out in the talks, the two sides have yet to finalize pricing terms.
To put this deal in perspective, natural gas deliveries of 5.8 Tcf/day would be substantially greater than the total amount of gas Exxon Mobil, the #1 producer of natural gas in the U.S., produced domestically on a daily basis during 2012.
Russia wants to tie natural gas prices to the price of oil. However, Gazprom has run into trouble using this strategy in Europe. StatOil (NYSE:STO) was more than happy to renegotiate EU member contracts to grab market share away from Gazprom. Indeed, in 2012 STO had record natural gas sales and earnings:
China's natural gas strategy has historically been based building up its LNG import infrastructure. This was smart as now China has some leverage in natural gas pricing contracts when negotiating with Russia - that is they now have a realistic means of alternative supply. As a result, I expect China to squeeze out better terms from Russia on the natural gas deal. At the same time, China needs the Russian pipeline connection in order to negotiate better long-term LNG contracts - primarily with Australian natural gas suppliers.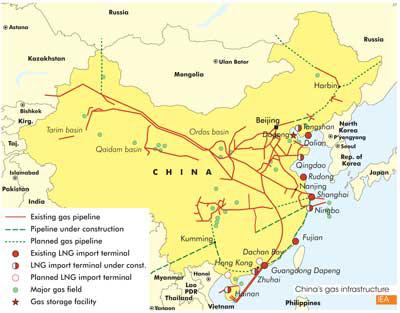 As a result, China diversified its natural gas portfolio prior to the recent talks in Moscow.
ConocoPhillips & China: A Growing Partnership
ConocoPhillips has extensive operations and partnerships with Chinese energy companies:
COP has a 49% working interest and is the operator of the Penglai oilfields in northern Bohai Bay. Its partner with a 51% stake is Chinese offshore oil producer CNOOC (NYSE:CEO). In Q4 2012, COP's oil production in China was 54,000 barrels/day.
In February, COP announced three agreements with PetroChina (NYSE:PTR) whereby PetroChina will acquire an interest in two Western Australia exploration assets and establish a Joint Study Agreement (JSA) for unconventional resource development in Sichuan Basin in China:
PetroChina will acquire a 20% working interest in the Poseidon project in the Browse Basin
PetroChina will acquire a 29% working interest in the Goldwyer project in the Canning Basin
Under the JSA, COP and PTR will study the potential for unconventional resource development in the approximately 500,000 acre Neijiang-Dazu Shale Block in the Sichuan Basin.
In July of 2012, COP and Origin Energy announced that Sinopec (NYSE:SHI) increased its shareholding in Australia Pacific LNG Ltd. from 15 per cent to 25 per cent. As a result, ConocoPhillips and Origin Energy's shareholding in Australia Pacific LNG was diluted from 42.5 per cent to 37.5 per cent each.
Back in 2010, COP sold its 9.03 per cent stake in Syncrude, the oil sands project in Canada, to Sinopec International Petroleum Exploration and Production for $4.65bn.
Summary
If the energy deals between Russia and China are indeed finalized, Russia could become the energy backbone of China going forward - especially if the countries agree on natural gas pricing and the Siberian pipeline is built. At the same time, China wants to keep a very diversified portfolio of suppliers for two reasons: first, it is the only way to satisfy growing demand. Secondly, it gives the country pricing leverage in negotiating long-term supply contracts.
Large energy deals between nations are becoming increasingly interwoven. The agreements between Russia and China are a win-win for each country. That said, both countries will use outside sources of supply and demand in order to gain leverage in final contract negotiations. As a result, this will benefit American energy companies that have large international operations. Exxon, Conoco, and Chevron (NYSE:CVX) - with its huge Gorgon and Wheatstone LNG projects in close proximity to China, stand to prosper as China's thirst for energy grows.
Disclosure: I am long COP, CVX, STO, XOM. I wrote this article myself, and it expresses my own opinions. I am not receiving compensation for it (other than from Seeking Alpha). I have no business relationship with any company whose stock is mentioned in this article. I am an engineer, not a CFA. Please do your own research and contact your investment adviser. I am not responsible for investment decisions you make. Thanks for reading and good luck!