A new ruling by the Federal Energy Regulatory Commission (FERC) is very good news for two pure-play "demand management" (DM) companies, EnerNOC Inc. (NASDAQ:ENOC) and Comverge Inc. (NASDAQ:COMV), as well as for Acorn Energy Inc. (NASDAQ:ACFN), which holds roughly an 8.6% interest in Comverge.
FERC ordered PJM Interconnection Inc., which operates the U.S.'s largest competitive wholesale market for electric power, to allow energy efficiency projects to compete head-to-head with power plants in supplying the needs of more than 50 million Americans in 13 Eastern and Midwestern states, plus the District of Columbia. PJM constitutes about 20% of the U.S. electric power market.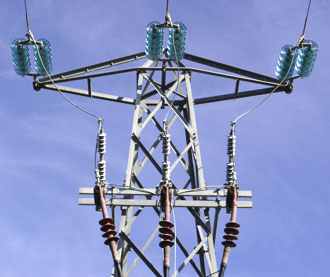 DM firms basically go around signing up commercial and industrial power users to contracts that pay them to reduce their power usage during periods of peak demand (i.e., hot summer afternoons). Under the new FERC ruling, the total amount of power that PJM can shed on demand under contract with a DM will be just as effective in insuring the lights stay on as a contract PJM would otherwise sign with a company promising to provide "peak" power on demand.
"This is a major breakthrough for consumers," Steven Nadel, executive director of the American Council for an Energy-Efficient Economy, said in a written statement, his organization noting that the FERC decision will lead to a surge of new investments in energy efficiency in the PJM area.
Both EnerNOC and Comverge already appear to be gaining market momentum. EnerNOC recently said it has entered into an agreement with four utilities that operate in Maryland to provide 250 megawatts of demand-response capacity in that state. Last week Comverge announced a new technologically-advanced DM system that better connects power users with their utilities, providing greater opportunity for load reductions.
Investors should note that the FERC ruling represents another step in the direction of a "smart grid" that will be better able to optimize and minimize power generation nationally. Both EnerNOC and Comverge would appear to have secured a place in the Smart Grid universe that is starting to come of age.
Disclosure: No Positions