Like most of this week's economic indicators, initial jobless claims came in higher than expected today. While economists were looking for claims to come in at 340K, the actual level of claims came in 17K higher at 357K. This is the highest level since Feb. 15, and the largest weekly increase since late January. While this week's increase was disappointing, it is important to remember that one week does not make a trend.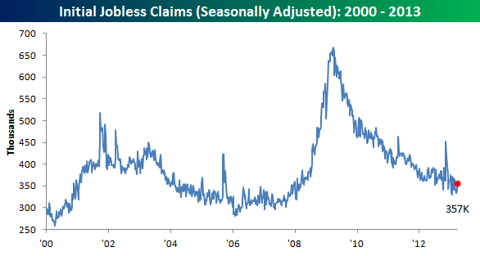 With this week's increase, the four-week moving average of claims rose from a post-recession low of 340.8K up to 343K, so there was not a large impact here.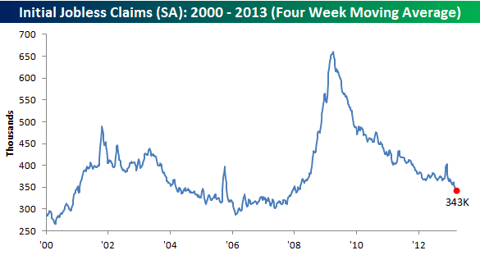 On a non-seasonally adjusted basis, jobless claims increased from 301K up to 315.7K. Based on the current week of the year, this is the lowest level of claims since 2007, and it's still below the average for the current week dating back to 2000.