I recently wrote an article on "The Phillips 66 Partners' IPO" in which the initial assets Phillips 66 (NYSE:PSX) is including in the upcoming IPO were described. After completing the article, I wondered exactly how this newly formed MLP will benefit existing shareholders. Since PSX had issued a press release saying the company would offer a minority of shares in the IPO, I assumed the majority of shares would be distributed to existing shareholders and the executives of the new company. I left the first comment to the article saying as much. My inaccurate assumption was quickly corrected by various Seeking Alpha members and what ensued was a very good discussion centered on MLPs and the potential value creation to existing shareholders.
This certainly proved two things. First, I am obviously no expert when it comes to MLPs. Luckily my standard disclosure aptly applied in this case:
I am an engineer, not a CFA. Please do your own research and contact your investment adviser. I am not responsible for investment decisions you make. Thanks for reading and good luck!
Secondly, more work was needed to understand MLPs in general and PSX's offering in particular. Obviously the market responded very positively to news of the upcoming IPO: PSX was up +$1.70 (2.49%) to close at $69.97. The stock briefly traded at an all-time new high of $70.52. Large shareholder Warren Buffet and Berkshire Hathaway (NYSE:BRK.A) must be very pleased at this turn of events. Although, Buffet probably wishes he had taken my advice last December and increased his stake in PSX or simply bought the entire company outright (see Why Buffet Should Buy Phillips 66). The stock was trading at $53.58 at the time, and is now up 30.6% since that article was published on SA (less than four months ago).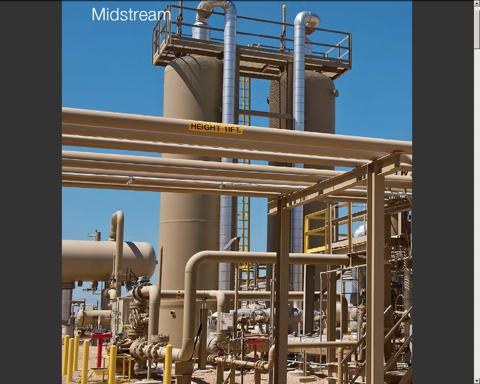 Back to the MLP. Here is the Investopedia definition of an MLP:
A type of limited partnership that is publicly traded. There are two types of partners in this type of partnership: The limited partner is the person or group that provides the capital to the MLP and receives periodic income distributions from the MLP's cash flow, whereas the general partner is the party responsible for managing the MLP's affairs and receives compensation that is linked to the performance of the venture.

One of the most crucial criteria that must be met in order for a partnership to be legally classified as an MLP is that the partnership must derive most (~90%) of its cash flows from real estate, natural resources and commodities.

The advantage of an MLP is that it combines the tax benefits of a limited partnership (the partnership does not pay taxes from the profit - the money is only taxed when unitholders receive distributions) with the liquidity of a publicly traded company.
The general partner in this case is Phillips 66 and the limited partner is Phillips 66 Partners (NYSE:PSXP). The capital provided is composed initially and primarily of three pipeline, terminal, and storage systems. These three fee based systems connect three PSX refineries (Sweeny, Lake Charles, and Wood River) to refined product distribution points in Pasadena (Houston), Texas, Lake Charles Louisiana, and Hartford Illinois, respectively. The following diagram was taken from the company's S-1 filing: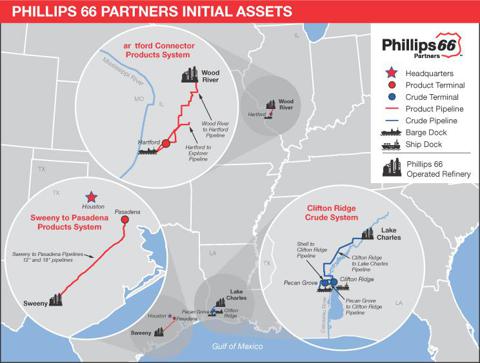 The S-1 give an overview of the MLP's revenue stream:
We generate revenue primarily by charging tariffs and fees for transporting crude oil and refined petroleum products through our pipelines and terminating and storing crude oil and refined petroleum products at our terminals. We do not take ownership of the crude oil or refined petroleum products that we transport, terminal and store, and we do not engage in the trading of any commodities. At the closing of this offering, we will have multiple commercial agreements with Phillips 66 that will initially be the source of substantially all of our revenue. These agreements will be long-term, fee-based agreements with minimum volume commitments and inflation escalators.
In addition, the S-1 details the 2012 financial performance of the assets contained in the MLP:
For the year ended December 31, 2012, on a pro forma basis, we had revenue of approximately $109.2 million, net income of approximately $62.2 million and EBITDA of approximately $71.2 million. Phillips 66 accounted for 99.6% of our pro forma revenue for that period.
Fee-Based Initial Asset Summary
The initial pipeline, storage, and terminal assets responsible for generating the MLP's income stream summarized below: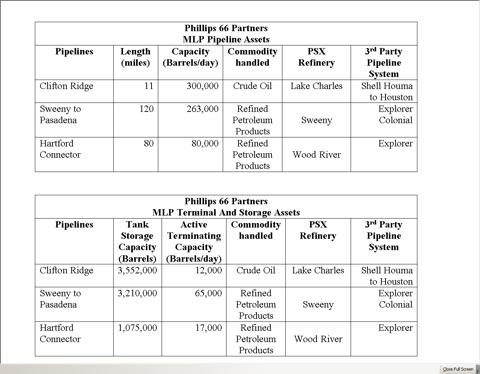 Benefits For Existing PSX Shareholders
Existing PSX shareholders will benefit from the upcoming MLP offering in a number of ways:
1. PSX will receive tax-advantaged distributions from the MLP which will be passed along to existing shareholders.
2. Existing PSX shareholders will not suffer the tax preparation hassles of direct ownership of shares in the Phillips 66 Partners' MLP.
3. The publicly traded MLP will have increased access to capital markets which should enhance its ability to grow. A growing MLP should result in its ability to throw off an increasing distribution stream to PSX and thus its existing shareholders.
4. The MLP offering sets a good precedent for further potential offerings.
5. Increasing price appreciation in PSX's stock price as a result of items 1-4 above.
The benefits of points 4 & 5 are already apparent in the nice upward movement the stock made on Thursday - up almost 2.5%.
With respect to future potential offerings, PSX has a wealth of midstream assets as detailed in this company presentation. Indeed, the S-1 gives an indication of future possibilities by giving the newly formed MLP right-of-first-offer on a significant growth asset in the Permian and Eagle Ford shale arena:
Phillips 66 has granted us a right of first offer on its one-third equity interest in Sand Hills, which is currently constructing a major 720-mile NGL pipeline that will provide new NGL transportation from the Permian Basin and the Eagle Ford shale area to markets on the Gulf Coast, and its one-third equity interest in Southern Hills, which is currently converting to NGL service a refined petroleum product pipeline that extends more than 800 miles from the Midcontinent region to the Texas Gulf Coast. These pipelines interconnect with strategically located third-party NGL infrastructure, and move product to Mont Belvieu, Texas. We believe these pipelines will provide needed takeaway capacity for the transportation of NGL from established shale basins, improve the reliability of the existing NGL pipeline network in the Midcontinent and Gulf Coast regions of the United States and enhance the distribution of NGL products to meet the increasing demand for NGL from the petrochemical industry and export markets.
The Bottom Line
Even though the upcoming IPO will not result in shares being distributed directly to existing shareholders, it is very beneficial to them nonetheless. As a result of the MLP, PSX shareholders can expect larger future dividend increases and increased appreciation of their PSX shares. In addition, the MLP offering proves PSX management is smart and is willing to do whatever it takes to unleash even more shareholder value. In addition, there is much more potential considering PSX's Midstream asset base - one of the largest natural gas gatherers and processors, and NGL producers and marketers in the United States (see diagram below). This certainly bolds well for the future.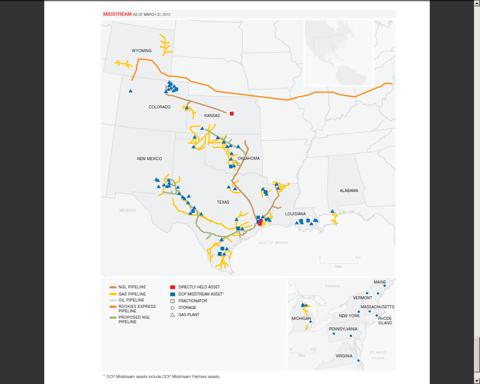 Despite PSX's monster performance since its spin-off from ConocoPhillips (NYSE:COP), I believe this stock has further room to run on the upside. It is a BUY.
Disclosure: I am long PSX, COP. I wrote this article myself, and it expresses my own opinions. I am not receiving compensation for it (other than from Seeking Alpha). I have no business relationship with any company whose stock is mentioned in this article.
Additional disclosure: I am an engineer, not a CFA. Please do your own research and contact your investment adviser. I am not responsible for investment decisions you make. Thanks for reading and good luck!