Facebook (NASDAQ:FB) has something special to announce on April 4th: Facebook Home.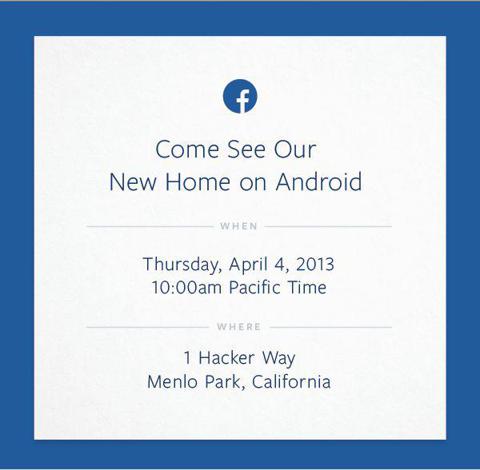 Q: What Is Facebook Home?
A: According to Android Police, Facebook Home transforms the social network's current app into a launcher/mini-ecosystem that can access to your WiFi connection and system settings. It will appear first on HTC's Myst phone, and later be available in the Google Play store.
Q: Is Facebook Home a new "skin" for Android?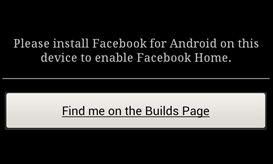 A: Evidently not. According to 9to5 Google, Facebook Home is more like an Web 2.0 portal running on dedicated hardware. The design of the "Facebook Phone" itself is reminiscent of Apple's (NASDAQ:AAPL) iPhone 5, but slightly larger (home button, 4.3 inch display vs. 4 inch display).
Q: Does this mean I'm going to get stuck with Bing as a search engine if I run Facebook Home?
A: No. Evidently, the guys at #1 Hacker Way learned some valuable lessons from the Apple Maps fiasco. The Facebook Home SDK (Software Developer Kit) contains a number of optional buttons for a variety of different services, including Orkut and Google Search.

Q: Does Facebook Home fill a need?
A. In the sense that an unspecified portion of Facebook users are insatiable social butterflies, yes. In the sense that these services are currently on tap elsewhere (iOS, Android, Windows Phone, etc.), no.
Q: Does Facebook Home make good business sense?
A: Yes. All else being equal, a vertically integrated, horizontally deployed Facebook "mini-ecosystem" will move the needle on user engagement and therefore advertising revenues more effectively than if Facebook attempted to introduce it's own proprietary phone/OS into a crowded field against better funded competitors. Tactically, it's a brilliant move.
In the words of people "familiar with the matter" (Facebook insiders with WSJ connections), "It is putting Facebook first." More than half of Facebook's users logged in via a mobile device last year. While the company generated $3.15 billion in advertising sales last year, $0 came from mobile ads.
Q: Will Facebook Home have an advertising campaign?
A: Yes. According to 9to5Google:
The social network and hardware maker are also currently developing a major ad campaign in Southern California.
Q: Won't Facebook Home deepen the company's rift with Google?
A. The Google+ (NASDAQ:GOOG) crew certainly won't be happy about it, but there's little they can do about it without provoking a user backlash. Perhaps more interesting will be Apple's reaction. On the one hand, it's highly unlikely that the folks at Cupertino will allow Facebook to essentially hijack the iOS user experience.
On the other hand, there's the risk that Facebook Home will offer a consistently better user experience than Facebook's standalone iOS app, potentially increasing Android's share of the mobile device market.
Bottom Line
Mobile devices are inherently social. Had Facebook Home been launched 6 months ago, it's doubtful that the company's stock would still be on a roller coaster, or that white-knuckled investors would still be holding on for dear life.
That said, better late than never. I suspect that traders' knee-jerk reaction will be to sell the news on April 4th ,as the success or failure of the "Home" initiative remains to be seen. Everything now depends on 1) implementation 2) user adoption and 3) how Apple chooses to respond.
Nevertheless, I believe Facebook Home to be a huge - if belated - step in the right direction - one that is likely to exert substantial positive pressure on Facebook's top line revenue growth in the future. Therefore, I'm recommending that investors take a "wait-and-see" approach at this time.
Disclosure: I have no positions in any stocks mentioned, and no plans to initiate any positions within the next 72 hours. I wrote this article myself, and it expresses my own opinions. I am not receiving compensation for it (other than from Seeking Alpha). I have no business relationship with any company whose stock is mentioned in this article.