Snap-on (NYSE:SNA) is a classic example of a first class company with great franchise value. It is an investment to keep for the really long run and here are the reasons why:
It is a simple business that is easy to understand.
It has a long history (founded in 1920) and a strong culture.
It has a strong brand and a loyal customer base.
It generates a lot of cash and needs only a small portion of it to sustain its operations.
It has a lot of growth potential ahead.
It is trading at a fair-to-cheap price.
According to its 10-K, Snap-on: "[...] is a leading global innovator, manufacturer and marketer of tools, equipment, diagnostics, repair information and systems solutions for professional users performing critical tasks. [...]"
Snap-on's major business is servicing and providing professional tools to car dealerships and repair centers. Beyond that, Snap-on also provides tools and services to other industries ranging from aviation and aerospace to military and construction.
Its main strength lies in its brand and its franchisees that roam the U.S. and the rest of the world on Snap-on's mobile shops. Snap-on is known (especially in the automotive professional tools industry) for consistently making the best tools and repair equipment there is over many years.
To complement its focus on excellence, almost from its beginning Snap-on has used a novel approach to servicing customers. Instead of just selling it through conventional distribution channels, Snap-on has franchisees that pay regular weekly visits to customers bringing the shop directly to their workplace. This approach offers multiple benefits both to Snap-on and its customers.
Its customers feel appreciated, have constant support on everything they might need and provide feedback helping Snap-on to adapt quickly to emerging needs. Furthermore, because of Snap-on's regular visits, customers sooner or later form social bonds with Snap-on's franchisees (or employees) and thus they become extremely loyal and attached to Snap-on's brand.
To learn more about the bond between Snap-on and its customer base read this excellent article by fellow contributor Gerry Callihan.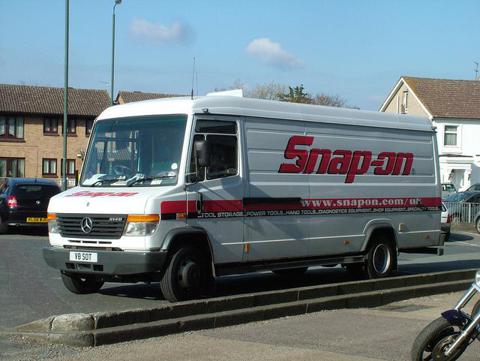 Click to enlarge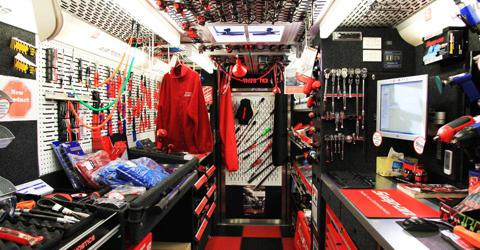 Click to enlarge
For the most part of the past decade, Snap-on's capital expenditures have been below 1/3 of its operating cash flows. Another fact that emphasizes how small its capital needs are is the fact that excluding its financial activities, it is essentially debt-free. The $970 million of debt that show up in Snap-on's balance sheet is funding that it provides to customers and franchisees. Nevertheless, this debt isn't something to worry about as it is just half of the company's equity and the company's interest expense is only a tenth of its operating income.
I expect three areas of growth for the company in the future. The first one is the automotive market where I expect Snap-on to keep increasing its market share. The second one is the other industries it is trying to expand into and the third is the company's geographical expansion in emerging markets, particularly the fast-growing auto markets of China and India.
I believe it is reasonable to expect the company to continue to grow its earnings at the same 10% growth rate it managed over the last decade. Thus, its current valuation of 15 times its 2012 earnings is a fair price for investors to pay for a low-risk company such as this.
What do you think?
Disclosure: I have no positions in any stocks mentioned, and no plans to initiate any positions within the next 72 hours. I wrote this article myself, and it expresses my own opinions. I am not receiving compensation for it (other than from Seeking Alpha). I have no business relationship with any company whose stock is mentioned in this article.