Don't need a weather man to know which way the wind blows.
-- Bob Dylan
If you follow the folly that is the Fed, you know there's a storm coming. A perfect storm of unprecedented magnitude packing devastation and despair the likes of which we've never seen.
Those aware continue to prepare. Those unaware should pay closer attention.
When a hurricane approaches a week or more before making landfall, we see a weather map showing the system stirring at sea. We're able to identify its potential for destruction and prepare accordingly.
But this perfect storm can't be followed on your TV's Doppler imagery. Mainstream media will not report on this storm - that is until it hits - when it's too late to prepare a position on the right side of the wealth transfer.
With accelerated limitlessness and no intrinsic value, how can any fiat currency avoid reduction to worthless nothingness?
The bills will still have to be paid, they'll say, and guess who'll be left holding the tab… give up?
We need not look past Cyprus to see what desperate governments will do when faced with desperate situations. Brace yourself. The wind is starting to pick up.
Enough has already been written about Cyprus, and there will be more so I'll spare you here, except to re-state: the blunder has stirred a populace from slumber. People everywhere are now aware they have to pay close attention to how they hold their loot.
Precious metals in your possession is a strong hand. After all, silver and gold are real money. Cotton blended linen dressed in ink, is not.
But into which metal do you transfer? And should a well thought end game include stock positions like miners GG and KGC, or streamers SLW and SAND? How about a trust like PSLV? The answer is yes, yes and yes. They're each and all good in this opinion.
But don't make the critical error of ignoring actual physical holdings. Here's a creative take on ways to play the hold-in-your-hand silver and gold card.
Bullion versus Numismatic (collectable coins)
Our article does not intend to herald a case for one "physical" over the other. To the contrary. If this writer has learned one thing as a novice equities investor, it is that diversification is prudent.
If one sector's positions take a rogue wave, you hope positions in other sectors have survived, softening the blow, quickening the recovery. Rational thinking.
So for those seeking safe harbor in silver and gold, it is important to regard your needs, discern your preferences and know your reasons why. And recognize potential for diversification within a sector.
Consider how "raw" bullion coins, rounds, bars or ingots, may fare in the market compared to their cousins; numismatics, third party, graded & certified coins.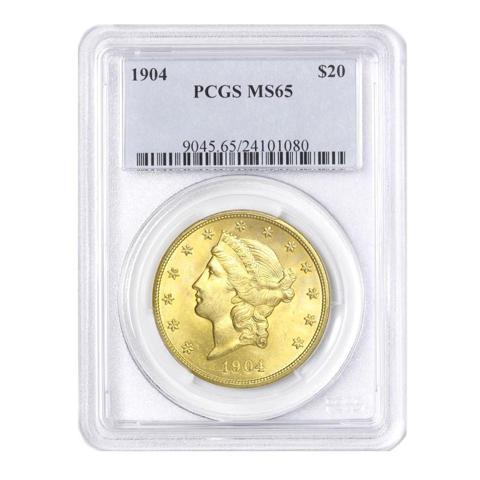 An International Business Times article written by Mike Getlin in September of 2011 shares interesting perspectives and a chart illustrating an example of bullion vs. graded & certified coins.
This summer's intense upward price movement set the stage for major volatility on the precious metals markets, and long term gold investors are stuck riding out the storm... Yesterday however, something was brought to my attention by someone out on the trading floor. One of his clients who bought a diversified investment grade coin position earlier in the month was actually dead even on his overall position. While gold had tumbled by over $300 per ounce, his coins had stayed right where they were showing him no loss whatsoever. Needless to say, this needs a bit of explaining.

Gold closed at $1895 on September 6th. Over the course of the next 20 calendar days, it shed $297 to close at $1598 on September 26th. That is an overall correction of 18.58% in 14 trading days. The certified $20 Liberty coins fared much better.
Now this is not to say we should all rush out and dump our bullion in favor of certified coins. [But] what place do these products have in a healthy and diversified gold portfolio? ...when you look at the $20 Liberty MS66 in the graph above, you see it actually increase in value during gold's worse month in 20 + years.
Getlin admits there is "no right reason".
Before going further - based on a personal bend, this writer (not Getlin) - a silver bull, admits to maintaining a fully diversified precious metals portfolio containing both silver and gold; "junk", raw-bullion and numismatics.
FDR's 1933 Executive Order 6102, included the language: "forbidding the hoarding of Gold Coin, Gold Bullion and Gold Certificates within the continental United States", however, exempted within the language were "gold coins having recognized special value to collectors of rare and unusual coins" in effect, protecting numismatists from legal seizure, saving their hard asset "collections".
Read Between the Lines
If confiscation is your concern, comfort is holding government minted coins; graded & certified, along with raw bullion coins for purpose of having them graded & certified at a later date, as well, for historic interest; circulated coin denominations such as "junk silver" - those 90% silver dimes, quarters and halves used as money prior to 1965 - and also loose, and graded & certified silver dollars, in both circulated and uncirculated condition. (Not bars and rounds.)
Walk and talk like a numismatist.
Maintain a modicum of sanity in this world gone crazy.
It's not just the United States creating vast amounts of currency for a trip to oblivion; it is every nation's central bank on the grid - everywhere - Japan, England, the Euro Zone, China, Brazil, Australia, Canada and more, even in the home of a widely regarded-as-strong-dollar, Singapore.
How much longer before the shrinking ship we are sailing is capsized and drug to the depths of economic depression by unrelenting waters of a perfect storm?
Good advice is to keep your eyes on your stocks and your hands on your physicals.
In a book written by Michael MacDonald and Christopher Whitestone, "The Silver Bomb", (independently published) the authors make an extremely strong case for silver, specifically. They suggest we buy silver despite the price fluctuations, stating,
If you buy silver today and the next [day] it drops 20% don't let this shake you because that 20% is measured off of the current illusion of wealth; the US dollar, which again, with all other currencies and assets denominated in dollars, is going to crash. It is at that point that those with physical metal, especially silver in hand are going to be the new RICH of the new era.

Buy with both fists now, and don't look back.
Disclosure: I have no positions in any stocks mentioned, and no plans to initiate any positions within the next 72 hours. I wrote this article myself, and it expresses my own opinions. I am not receiving compensation for it (other than from Seeking Alpha). I have no business relationship with any company whose stock is mentioned in this article.