By Brian Bolan
Ambarella (NASDAQ:AMBA) is a semiconductor company that makes the chips that allow cameras to capture high definition video. Analysts have started to get better clarity into the earnings outlook for the company and have increased their estimates. Today, this Zacks Rank #2 (Buy) stock is the Bull of the Day.
Recent trading action has also made this stock incredibly attractive. After touching $16.00 on April 1, this stock has seen a significant consolidation. Giving back another 10% on April 3 makes the current level that much more attractive to investors.
Recent IPO
Ambarella went public to very limited fanfare in October of 2012. Originally priced between $9 -$11 per share, the investment bankers moved the price to $6 even though they only sold 6 million shares. The stock opened at $6.71, so it was an instant 10%+ success for those who participated.
Those who sold soon thereafter didn't see the bigger picture. With the stock trading around $15, it's up about 150% from the IPO price.
Company Description
Ambarella manufactures and sells semiconductors for high definition and high resolution cameras. It addresses three primary markets, the wearable camera segement; the auto segment and finally, the IP Security segment. Its chips come with software that allows for encoding of content and easy upload to sites like YouTube. A camera that uses an Ambarella chip basically replaces an entire board, and thus requires 50% less power.
AMBA Beats Estimates In Most Recent Quarter
Having only reported two times, the company is sitting with a 50% positive surprise ratio. The first earnings report was a miss, as the company earned $0.21 per share, about 19% less than what the two analysts' consensus posted at the time. The revenue came in $2 million above the estiamte and Wall Street liked what it heard, as the stock traded higher by 5.2% in the following session.
The next quarter was a different story. Expectations were talked down to a profit of $0.06, and then the company posted $0.13 per share. We had a 116% positive earnings surprise. The three analysts' estimate for revenue of $29 million was light by 8% as well. Wall Street responded by sending shares higher by more than 17% the next day.
Big Picture Events
There have been two events that have woken people up to the idea of high resolution/high definition video cameras. The first was the Russian meteor that was caputred by dozens of dashboard cameras and gave a real feel of what it was like to be present at that event. The second was the introduction of Google Glass.
Google Glass is a product that carries a jaw dropping $1500 price tag and has a tiny camera embedded into a pair of glasses. Through voice commands, a user can take a picture, record a video or jump into a Google Hangout (multi-person video sharing event). The idea was pretty far out there when launched, but there has since been several stories in the mainstream media about the glasses.
The Russian meteor was captured on numerous dashboard cameras. Many of them used the AMBA chip to produce among the highest quality video. Dashboard cameras are certainly popular in Russia and in Asia, but the idea of them coming to the United States shouldn't suprirse anyone. The obvious use will be for insurance companies that want to quickly and cost effeciently settle accident claims. Juries, I am told, love video evidence.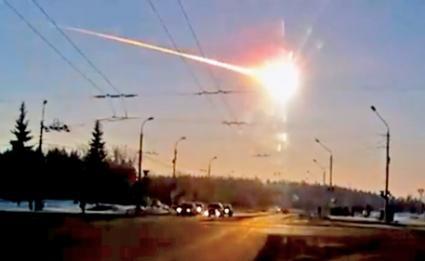 AMBA Sees Estimates Moving Higher
Estimates for AMBA have risen recently. The Zacks Consensus Estimate for 2013 for AMBA stood at $0.57 in January 2013, but has since inched higher to $0.60.
The 2014 Zacks Consensus Estimate for AMBA is currently at $0.84. That implies earnings growth of 40%. Earnings growth like that would normall carry a sky high valuation as well, but AMBA is very reasonably priced.
Valuation
Seeing that the company has only reported two quarters, it's hard to look at the valuation given the limited data. At present, the company is trading at 24x trailing twelve months earnings, which is slightly higher than the 18x industry average. Both of those multiples remain the same for the forward PE. The price to book multiple of 3.4x is higher than the 2x industry average, but the expected growth of revenue will help bring that number lower.
The Chart
This stock has only been trading for a few months, so a price and consensus chart doesn't make much sense here. What investors should see is that the stock held that $6 IPO pice (even though the intra-day low was $5.55) and has been off to the races ever since. As more cameras use the AMBA chip, this chart will continue on its "near picuture perfect" 45 degree angle.
AMBARELLA INC (AMBA): Free Stock Analysis Report (email registration required)