Introduction
Lot78, Inc. (OTCPK:LOTE) was established in 2008 but only became public in the US in 2013 when it was acquired by Bold Energy Inc.
The company says: "Lot78 aims to create a brand that not only creates a luxury product but also bares (sic) responsibility and supports all elements of art and culture, as well as, developing new talent and supporting those in need."
The stock has gotten significant attention since early March when it became subject of a stock promotion that has hyped its possibilities and has sent the stock all the way up to a market cap of $100M.
In this article, we are going to explain why investors buying the stock today are being mislead about its success chances and why the stock is likely to fall significantly over the next month.
Thesis
Stock promoters like to emphasize famous people or people with professional backgrounds in large companies that are behind certain OTC companies because they know investors take the person's reputation and think somehow this means that company is more likely to succeed. In the case of Lot78, this type of 'professional/celebrity arbitrage' is being executed quite liberally.
Here is a landing page from the stock promoters where they hype it up the possibilities of Lot78. They name drop people like Ollie Amhurst (the CEO) because he worked for Armani, in its PRs the company has name dropped Gwyneth Paltrow, it also hired Terry Betts to the advisory board, mainly because he worked for Ralph Lauren as well a number of other people that seem 'reputable' because they worked for big companies in the fashion industry.
I believe this type of name dropping is very misleading and leads to inefficiencies in the stock price. Take for instance the company Boldface Group (OTCPK:BLBK). It operates in the fashion industry as well and it started in a very similar way as Lot78 Inc.; the company had as creative advisor Robin Coe-Hutshing who worked with Victoria's Secret, it also had the three Kardashians sisters developing products for them. It also hyped up their "distribution" success in PRs. Kim Kardashian personally went to CNBC and talked about the business and why they were so excited about it. Yet that did not prevent the reality of the difficulties of the marketplace from taking over: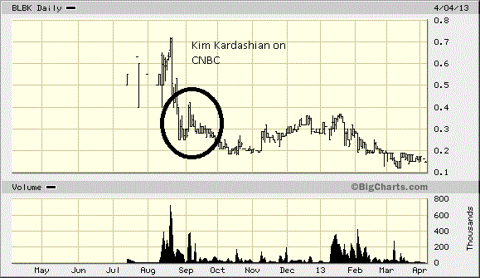 The company reported in the last earnings report a $1.5M revenue and a GAAP loss of $3M (4 cents a share) and stock holders who bought during the stock promotion (the spike before the CNBC interview) are stuck with a loss of 70% or more.
Why is this likely to be the case with Lot78?
Well, take a look at the track record of the stock promoters (smallcapfortunes) behind the promotion: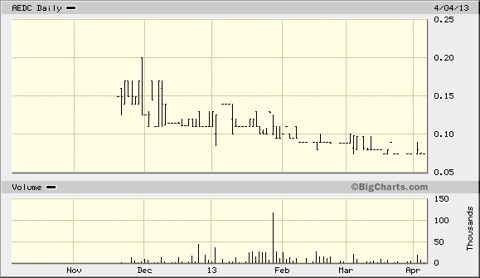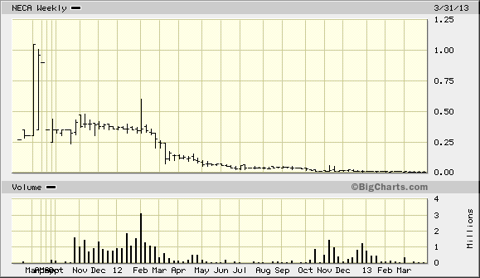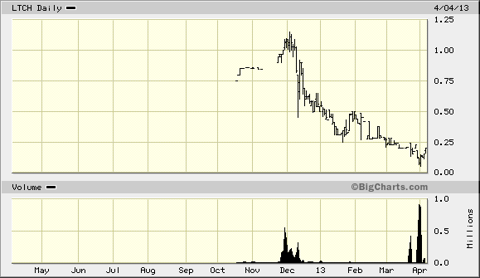 (those links are not the original links from the promoter because they frequently delete everything related to the promotion as soon as it becomes clear that the stock failed, fortunately some people save it so they can be exposed for their failures)
Smallcapfortunes said it was going to be paid "up to $2.5M" for the stock promotion. This means it wins no matter what the stock does, and if the company doesn't deliver earnings pretty quick, investors will be left holding the bag.
It's important to realize that the company only really came into existence in early February when it changed its name and symbol (Lot78 existed before but it was never that successful). Then all of the sudden it started a PR rush releasing news almost every day to give the impression that the business is taking off. In its last earnings release, the company reported $0 revenues, virtually no liquidity, going concern warning and negative cash flow. Now all of the sudden investors are supposed to believe that because it hired a few big names that is supposed to justify a $100M market cap and it is on its way to the riches.
What's even worse is that it is reporting that the UK will be a key segment of its operations (link 2, in fact, if you check its website the prices are listed in pound sterling), that is a terrible place for a luxury start-up right now given that Europe is in recession. Looking at its catalogue you can see a significant amount of items priced at more than £100 pounds (some at more than £500)
Men fashion:
Women: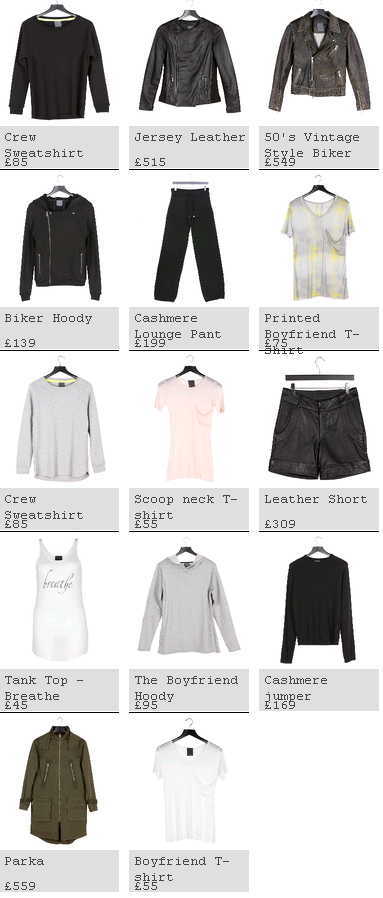 Good luck trying to sell that in an economy that is barely growing (last UK GDP report was negative) and that is close to a number of countries in recession. Luxury products are highly discretionary and cyclical.
I know the company is hyping it up its ability to sell a lot online globally, but there is simply no reason to believe that is credible given that the CEO failed to do that meaningfully for years when he was the sole owner of the company before it got bought out and he is supposed to be the "star" of the team.
In my view, the main reason why the stock commands such a large market cap is due to naive investors falling for the stock promotion, name dropping and rising share price rather than a realistic view that the company is expected to earn enough income to justify the valuation. Once this momentum game ends, lots of investors will be trying to head for the exits at the same time.
Conclusion:
I believe LOTE stock is significantly overvalued right now and the fact that it hired a few people that previously worked at big companies doesn't even come close to justify a $100M market cap. In order to support that, it would need about $6.6M in net earnings (at a 15 PE like the ETF XLY) which is flat out absurd to expect given that it started this year (it existed before but its big name advisors and contracts are 2013 events according to the PRs) and it is operating mainly in UK which is close to dozens of countries in recession (pretty much the worst time to sell expensive luxury products). I believe investors are likely to face a significant loss once the stock promotion ends, which is likely to happen within 3 weeks or less.
Disclosure: I have no positions in any stocks mentioned, and no plans to initiate any positions within the next 72 hours. I wrote this article myself, and it expresses my own opinions. I am not receiving compensation for it (other than from Seeking Alpha). I have no business relationship with any company whose stock is mentioned in this article.
Additional disclosure: I'm short LOTE. This article does not constitute investment advice. I can't guarantee the accuracy of all the information in the article, this article is meant for informational purposes only and reflect my own views.