A global revolution in real-money gaming is rapidly gaining momentum. Leading the charge is Glu Mobile's (NASDAQ:GLUU) CEO Niccolo De Masi and Zynga's (NASDAQ:ZNGA) CEO Mark Pincus. Pincus has come to understand what De Masi already knew and Facebook's (NASDAQ:FB) CEO Mark Zukerberg recently came to understand:
You can reach more people with mobile than desktop.
People will use mobile more often.
Mobile monetization is more profitable than desktop.
A very successful business man once told me "You don't want to be where it's at but where it's going," and that epitomizes the direction of Glu Mobile and Zynga. The social implications now emerging in mobile and online real-money gaming is just beginning to come into focus, and what De Masi and Pincus are seeing are huge revenue streams.
Social networking is migrating to mobile faster than you can reboot that old desktop, so think mobile everything. The days of sitting in front of a desktop or laptop is rapidly evolving into grabbing your S4, iPhone or tablet and hitting the street to do whatever you need to do while never being out of touch. On any given day as you drive to work you can look into the car along side or in front and see passengers and drivers alike (it is illegal to text and drive) with their chin on their chest gazing at their smartphones. And just how many people are roaming the roads, schools, offices, supermarkets, shopping malls, and sports arenas? Well, read on.
There are over 1 billion smartphones in use worldwide, and that number is projected to double within the next 2 years. Facebook reaches 1-billion users and over 600 million users are mobile. With the socialization of mobile real-money gaming at its genesis, and both Glu Mobile and Zynga in the forefront, it becomes apparent that Glu and Zynga have hit the proverbial jackpot with real-money mobile and online gaming.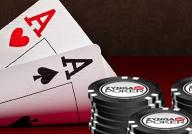 Zynga just launched "ZyngaPlusPoker" and "ZyngaPlusCasino" real-money games in the UK. Glu Mobile released their real-money mobile game "Samari Vs. Zombies Slots" in the UK. Zynga also filed for a Nevada gambling license and plans to launch online real-money gaming in that state. Zynga offers about 40 plus mobile games for the Android, iPhone, and iPad. Zynga is in the early stages of monetizing the mobile suite. The mobile version of "ZyngaPlusPoker" is in the pipeline and coming soon to Zynga's mobile platform. I believe it will become the most popular real-money game in the mobile space.
Glu Mobile offers about 80 mobile games and is the clear frontrunner in 3-D and freemiun mobile games. I would not be surprised to see one of the new games go viral this year. My suspicion is that Glu has a hot new offering in the pipeline, as hinted by Glu's CEO. During a recent interview with Pocket Gamer, Glu's CEO Niccolo De Masi made a profound comment when asked to predict what he believes will be some of the most important trends in 2013. De Masi said:
The first $100 million run-rate revenue freemium mobile game will have launched by the end of the year.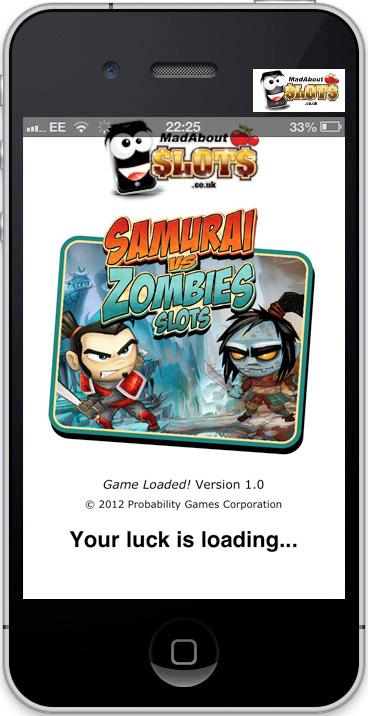 My take is that De Masi's prediction is closely linked to one of Glu's real-money games. Both Zynga and Glu could explode to the upside on the first real-money gaming revenue report. As one trader adamantly stated yesterday "It is absolutely ridiculous to not own Glu and Zynga at these discounted levels. They are so undervalued."
I am not alone in my speculation. Northland Capital's analyst, Darren Aftahi, who closely follows Glu Mobile recently raised his price target to $4.50 with a market "Out Perform" upgrade. Investors scrambled to buy up shares, driving Glu's share price to an intraday high of $3.86 before closing at $3.61. Glu has been trading at a discount from its 52 week high of $5.90. With only 66.64 million shares outstanding and a small float of 43.09 million shares, Glu could easily blow through the $4.50 target and set a new 52-week high as hedge funds and fast money traders bid Glu through the $4.50 target.
Interestingly, Aftahi's rationale behind the upgrade focused on evidence of better than expected smartphone sales and a substantial increase in new game traffic. There was no specific mention of Glu's launch into real-money gaming. My suspicion is that Aftahi will release another upgrade once the new revenue streams begin flowing.
I have followed Glu Mobile for several years and watched the company expand. Glu's CEO Niccolo de Masi has a vision, a plan, and execution strategy that includes strong profitability for Glu's shareholders. I love a CEO that can articulate and communicate his vision.
We are pleased to expand our mobile portfolio to include real-money gambling. We anticipate that real-money gambling will continue to gain momentum globally and believe that with this offering, Glu is well positioned to capitalize to the extent that additional markets adjust regulations," said Niccolo de Masi, Chief Executive Officer of Glu Mobile. "We plan to leverage Probability's extensive partner network to further extend Glu's successful original IP to new demographics.
But there is even more good news for investors. As I explained in my last article on Glu, "Glu Mobile is Almost For Sale" CEO de Masi commented on takeover speculation that continues to be rumored between investors.
The company isn't commenting, but they are clearly willing to listen to offers. "As a public company, Glu's policy is to not comment on takeover speculation," Chief Executive Officer Niccolo De Masi said in an e-mailed statement. "Our management team and board are fully aligned with our shareholders and would recommend an offer for the company at the right premium.
Recently, traders floated the rumor of a Zynga takeover by Yahoo (YHOO) that was short lived. My feeling is that Glu is a more likely takeover target for Zynga and may be acquired sometime in 2013. If anyone buys Zynga it should be Facebook. They have the cash and it would open the door for a Facebook controlled real-money gaming portal.
Mobile gaming and real-money gaming will be the clear winner. Glu is the leading mobile and real-money game developer and Zynga the leading online real-money mobile gaming developer moving into the mobile arena.
Disclosure: I am long ZNGA, GLUU. I wrote this article myself, and it expresses my own opinions. I am not receiving compensation for it (other than from Seeking Alpha). I have no business relationship with any company whose stock is mentioned in this article.