The big sell-off seen in the Dow Transports this week had the bulls running scared. Today, however, the Transports made a move that surely has the bulls a little more comfortable heading into the weekend. At the open this morning, the Transports opened down more than 2%, but the index hit its low for the day within the first few minutes of trading. It then trended higher for the remainder of the day and actually closed up 0.46%.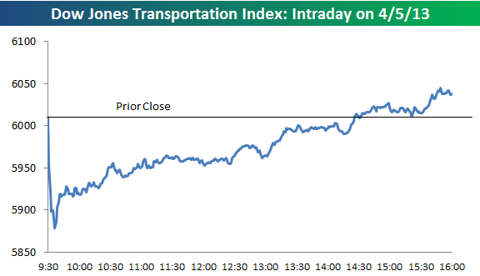 The six-month daily chart of the Transports index also looks a lot better than it did earlier this morning. As shown below, the index broke sharply through its 50-day moving average today, but it managed to close above its 50-day, which is a support level that needed to hold.
You can now breathe a sigh of relief.