The March jobs report came in worse than expected, and the market opened an hour later with a selloff. The S&P 500 hit its intraday low, off 1.31%, in the first thirty minutes of trading. But the remainder of the day was a determined struggle higher. By the end of the session, the index had trimmed its loss to 0.43%. For the week, the S&P 500 fell 1.01%. This was only the third negative weekly close of 2013, but it was the worst week since the 1.94% plunge at the end of last year.
Here is a 15-minute look at the week.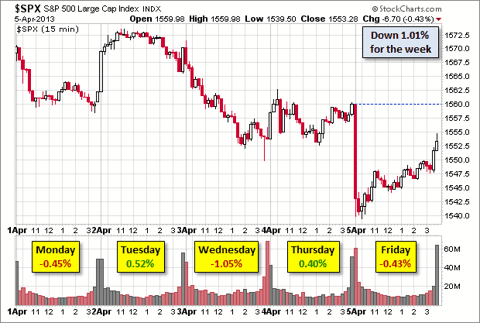 The S&P 500 is now up 8.91% for 2013 and 1.08% below the all-time closing high on Tuesday.
From a longer-term perspective, the index is 129.60% above the March 2009 closing low.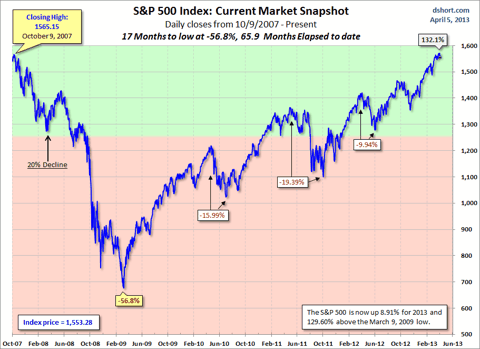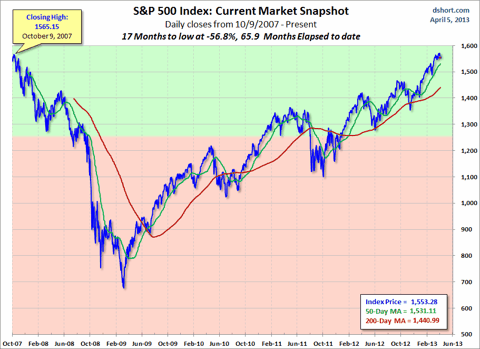 For a better sense of how these declines figure into a larger historical context, here's a long-term view of secular bull and bear markets in the S&P Composite since 1871.