While the damage in the market last week did not look all that bad, it was really worse than it looked. Several leadership groups in the market took on some water this past week, while the bond market was the big winner. This is never a good sign. The question is: what should investors do now?
Let's start off by looking at the current rankings of the asset classes:
Top 8 Last Week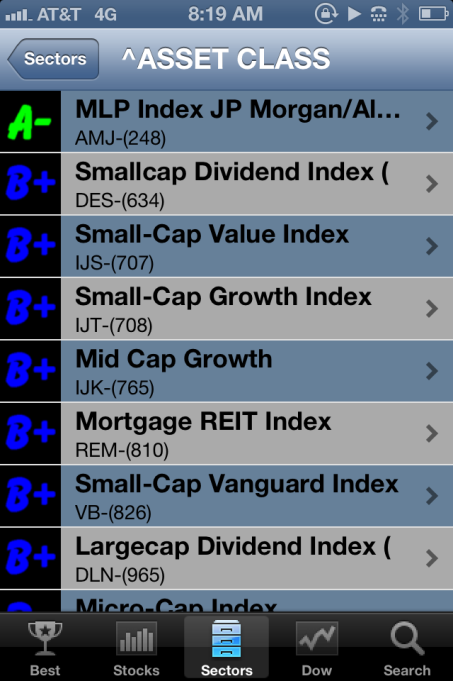 Top 8 This Week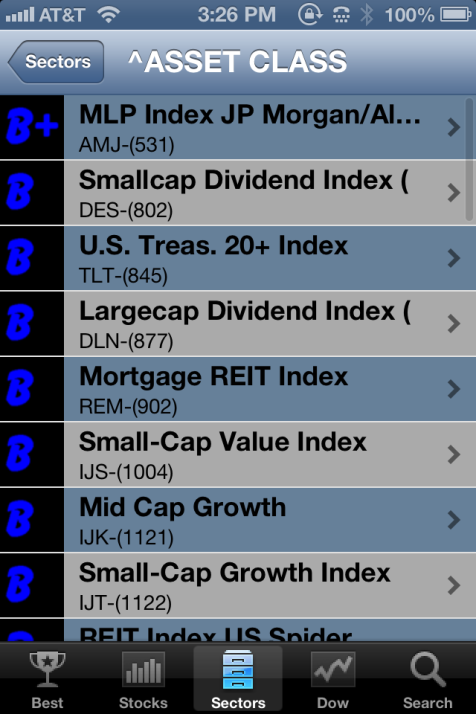 #9-16 This Week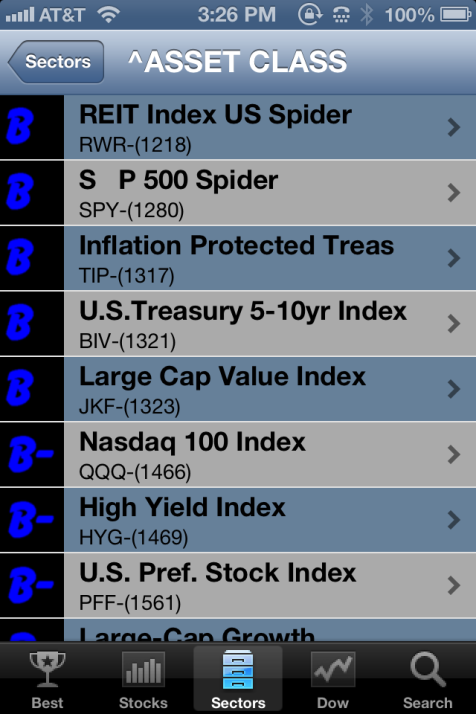 Data from Best Stocks Now App
As you can see, no change in the number one and two spots this week, but they both dropped one-half grade. I like asset classes that are ranked B+ or better. The universe really got a lot smaller this past week.
While I like B+ or better, I do not automatically sell the entire asset class when it drops to B. It could just be a short-lived move. After all, we did have a threat of nuclear war this past week and our first poor jobs reports in quite some time. These are both events that could blow over quickly.
I think that it is too early to do anything rash. We need to dig into this thing a little bit further before we do that.
The biggest change that I see this week so far is the sudden emergence of U. S. Treasuries in the number three spot. You know how bearish I am on the bond market. Where did these low interest rates (1.69%) come from all of a sudden? Again, North Korea and a spate of poor jobs reports were a homebuyer's best friend this past week.
Unfortunately, home and bond buyers love bad news, while equity buyers run and hide. That was exactly what happened this past week.
Also notice the drop in rank of the two go-go asset classes that have been leading this market - mid-cap growth and small-cap growth. They are still in the elite eight, however. I still see no reason to really freak out yet. While sell-offs in the market are no fun, they are also inevitable.
The question is this: do we panic and sell or fasten our seat belt and hang with the one that brought us to the dance?
We still need more evidence before we make such a major decision. Let's next look at this week's worst asset classes. Maybe they are starting to rise in rank. That would be the first ominous sign of real change:
Bottom 8 Ranked Last Week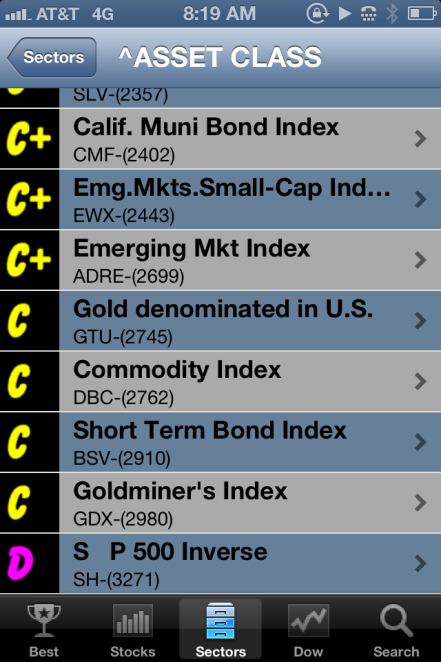 Bottom 8 Ranked This Week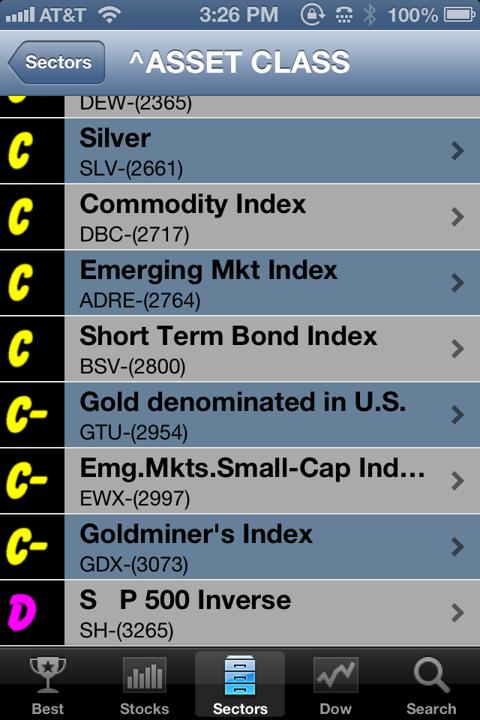 If I am a bear, I would not be too encouraged by the S&P inverse fund barely budging this past week. Although the bears had a few cheap thrills this past week, being short the market is still the worst place to be. They eventually will be right, but I need a lot more evidence to join them.
Gold loves bad news, it finally got some, yet it barely budged. Gold continues to be a cellar dweller. Once again, not a good piece of evidence to begin to sway this jury.
Cash (short term bond index) moved up in rank by two notches, but I am not ready to cash in just yet. I need a lot more evidence than a few subtle moves amongst the asset classes. I need a lot more than just one week of bad news.
I am not saying that this is not the beginning of the end. After all, this is the 49th month of a bull market and bull markets do not last forever.
Yes, I am getting nervous, but there have been a lot of nerve wracking events during this four year journey. In the overall scale of things, I don't think that this current crisis is the worst of the lot.
Let's next look at this week's sector rankings. There just has to be some shakeup at the top.
Top 8 Last Week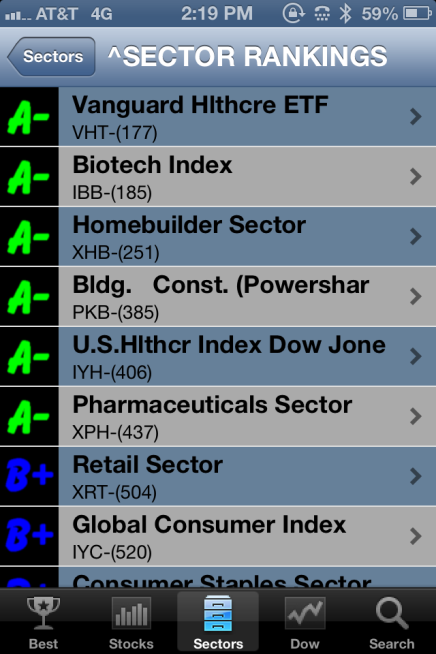 Top 8 This Week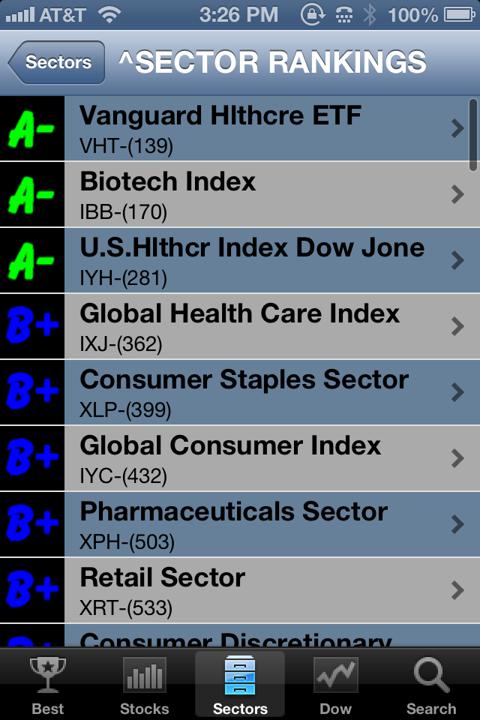 #9-16 This Week
I see no change amongst the top two sectors. Healthcare and biotech are not only the leading sectors, but they have gotten stronger since last week. It seems that investors are really crowding into these two sectors which tend to be defensive in nature.
The obvious shakeup this week comes in way of the homebuilding and construction sector.
While I don't believe for a minute that the rebound in housing is over (look at those interest rates), this red-hot sector was long overdue for a bout of profit-taking.
As you will see in a moment, I did lower my exposure to this area of the market for now, but I believe strongly that it will resume a leadership role at some point in the future.
Another defensive sector, consumer staples also rose in rank by several notches. With the U. S. beefing up its nuclear defense shield in Guam, it is not unusual to see the market also get a bit more defensive.
The question is this: is North Korea bluffing once again?
Their track record would lean heavily in this direction, but you really can't discount threats of nuclear war.
The poor jobs reports could be a "one and done" or we could be slipping back into a no-growth or even worse yet, a recessionary economy. I do believe that this is a real threat and needs to be watched carefully.
Let's see if there was any change amongst the worst sectors in the market:
Bottom 8 Last Week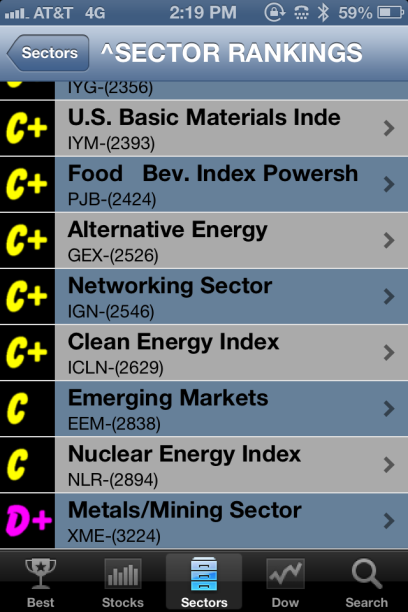 Bottom 8 This Week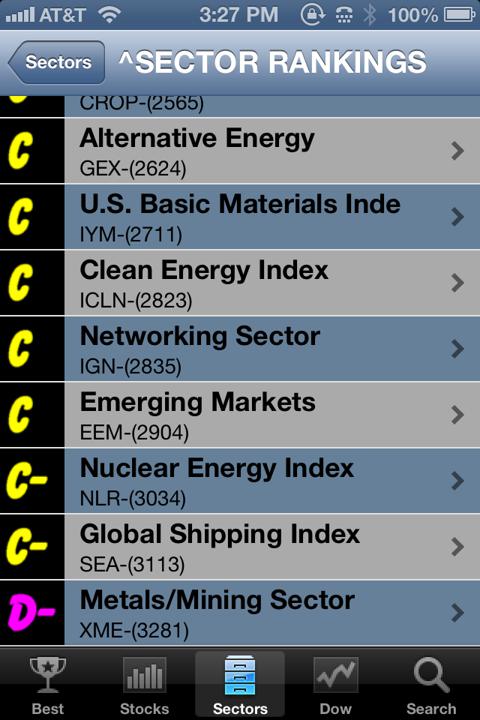 #9-16 This Week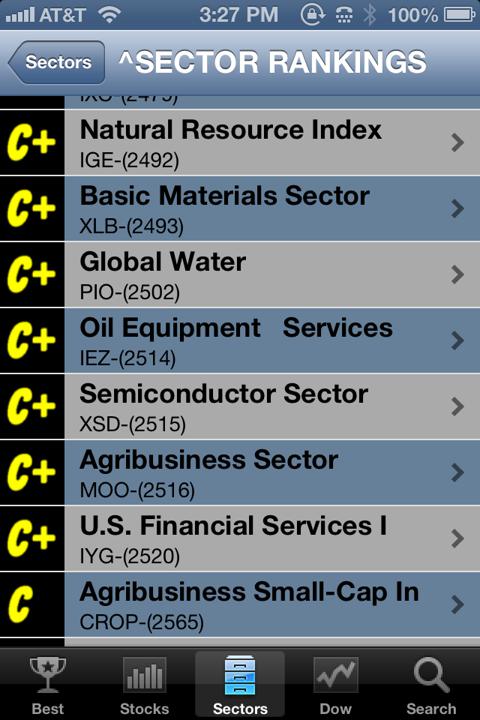 The only noticeable change that I see is the moving up in rank of the Food and Beverage sector, yet another defensive move that is not unusual.
I think that we can step back and take a deep breath of fresh air. But, before we do that, let's have a look at a chart of the overall market: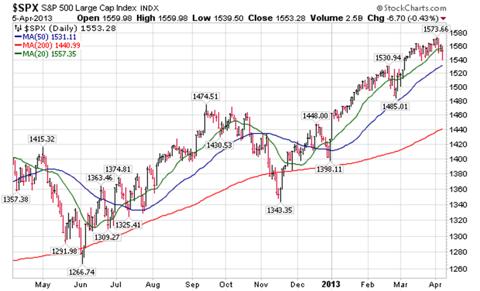 I still see a market that is above its 20 day, 50 day, and 200 day moving averages. Those are not exactly the signs that would point to a pending bear, but I am not going to let down my guard. There were enough changes this week to at least cause me to make several changes to my portfolios.
Disclosure: I have no positions in any stocks mentioned, and no plans to initiate any positions within the next 72 hours. I wrote this article myself, and it expresses my own opinions. I am not receiving compensation for it (other than from Seeking Alpha). I have no business relationship with any company whose stock is mentioned in this article.