Thanks in large part to the U.S. housing recovery and an increased number of housings starts, framing lumber prices skyrocketed last week to $451 per 1,000 board feet (see blue line on chart below).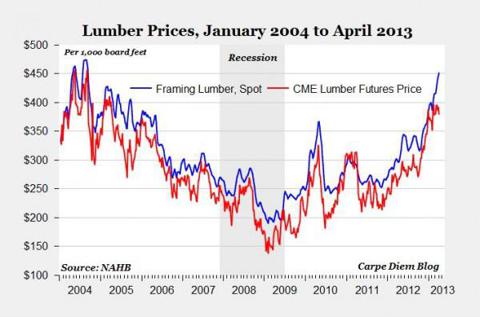 The last time framing lumber prices exceeded $450 was back in September 2004, eight and a half years ago. CME lumber futures contracts fell by $11.40 last week to $379.80, but have been trading in recent months at price levels not seen since the spring of 2005, eight years ago (see red line on chart).
For some additional commentary, see news articles here and here and here.