As many investors in Rio Tinto (NYSE:RIO) or other major U.S. copper producers, such as Freeport McMoRan (NYSE:FCX), have seen - a massive wall collapsed at the Bingham Canyon mine late Wednesday.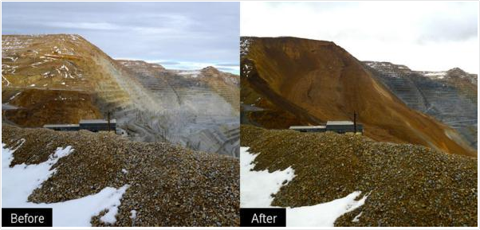 Click to enlarge
Bingham Canyon accounts for roughly 6% of Rio's expected 2013 profits and, as you'd expect, shares have dropped as a result. However, the overall impact to Rio should be minimal and the impact to share price (currently a 2% decline) is, in my opinion, overstated. Some early reports are indicating that production has already resumed or will shortly. No one was injured and the mine will not halt production at a level which would account for a loss of 1/3 of it's contribution to Rio's profits for the year. I believe this creates a buying opportunity.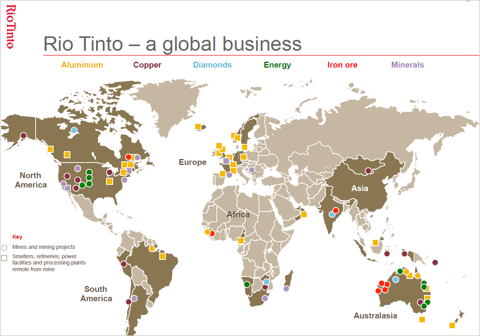 Click to enlarge
As you can see in the above, Rio Tinto is a massive company with assets around the world. To put things into perspective, a 2% decline in market cap is approximately $1.7B. This is a huge number when you consider that; 1) 2012 copper production a Bingham was 163,000 tonnes, the impact of this wall collapse will (most likely) not be more than 10,000 tonnes - let alone the 50,000+ tonnes that a 2% drop would indicate, and 2) the cost to repair the wall will not be anywhere close to $100M - let alone $1.7B.
For investors interested in a good long-term investment in a company with a strong outlook, now might be the time to pick up some shares of Rio.
Disclosure: I am long FCX. I wrote this article myself, and it expresses my own opinions. I am not receiving compensation for it (other than from Seeking Alpha). I have no business relationship with any company whose stock is mentioned in this article.