The financial horizon was cloudy before the Friday market opened. European indexes were in the red and Friday morning's Advance Estimate on March retail sales was well below expectations. The S&P 500 opened lower and slid to its intraday low, off 0.84% by late morning. Gloomy Michigan Consumer Sentiment number contributed to the drag. But the index battled back through the afternoon and trimmed the closing loss to 0.28%. Any misgivings about Friday were amply offset by the majestic gain of 2.29% for the week.
Here is a 15-minute look at the week.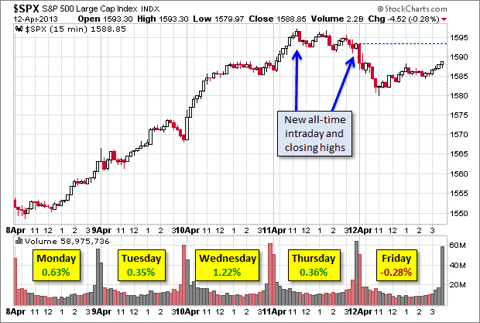 A daily chart shows that the Friday selling was on relatively low volume.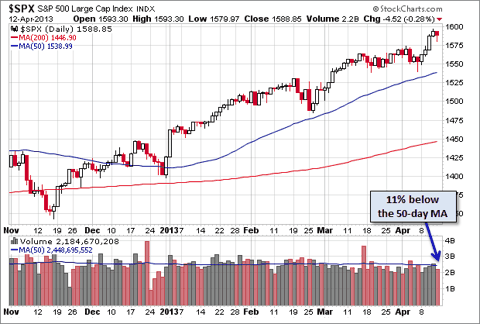 The S&P 500 is now up 11.41% for 2013 and 0.28% below the all-time closing high set Thursday.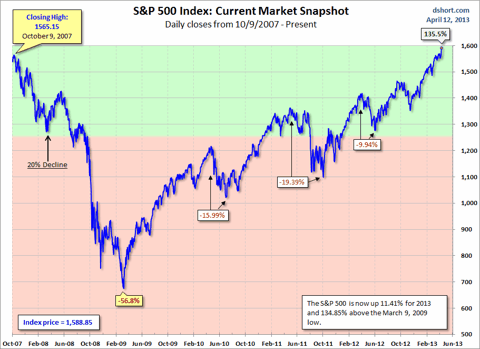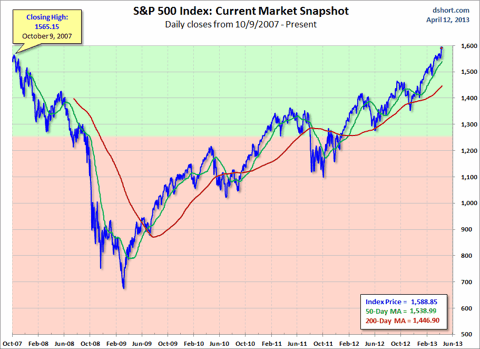 For a better sense of how these declines figure into a larger historical context, here's a long-term view of secular bull and bear markets in the S&P Composite since 1871.