Beating the S&P (NYSEARCA:SPY) isn't easy. However, less than a month ago we offered selections we claimed would beat the market by 15% before July. That claim proved to be too conservative. In fact, our picks have outperformed by more than 20% in less than a month. In this article, we'll discuss the key catalysts and why we believe LCNB Corp (NASDAQ:LCNB) is next.
On May 31, Russell Investments will initiate its 2013 reshuffling of the Russell 2000 index (also known as "the Russell" or "R2K"). When the new Russell 2000 list is announced, ETFs and other fund managers will be obligated to buy the new additions and sell the deletions. This will create millions of dollars of demand (or selling pressure) for the winners (or losers). Being early to buy or short the right names has obvious implications.
Identifying the winners and losers is not easy though. The selection process is impacted by Russell Investment's extensive inclusion criteria, along with market forces, including IPOs, M&A, earnings reports, and stock market fluctuations. Over the past several years, Pipeline Data has developed expertise in this regard and offers its insights exclusively on SeekingAlpha.
Our 2011 picks went 6 for 6, outperforming the market by an average of 19% in just six weeks. After a one-year hiatus for further research and development, we returned to offer our 2013 predictions. Thus far, we've made fewer picks, but the results have been more impressive than ever. Here's our current official portfolio and performance statistics:
Ticker

Company

Date

Position

Initial Price

Current Price

Current Return

Peak Return

MEG

Media General

3/17/2013

Long

8.15

48%

51%

PERF

Perfumania

3/17/2013

Short

5.69

4%

10%

PDII

PDI, Inc

3/24/2013

Short

4.76

22%

24%

Averages

25%

28%

Non-official picks for R2K inclusion are: NEO, UNXL, and VRNG.

Non-official picks for R2K deletion are: BERK.
As you can see, all three picks are in the green and have returned an average of 12% in less than 3 weeks. You can view our original selection articles by clicking on the Initial Price links. Today, we'll update you on our portfolio and introduce our latest pick - LCNB Corp .
Update
As part of our methodology, we do a fundamental analysis to find catalysts (other than an R2K addition / deletion) that can help move our picks in the right direction. Thus far, things have worked out well. Media General (NYSE:MEG) caught a bid when it was learned that Mario Gabelli's GAMCO Investors raised its stake in the company to 33%.
In our initial article, we reported that Gabelli himself was on MEG's last earnings call and intimated that he seemed happy with what he heard. Since that time, MEG's market cap has risen sharply. Just as importantly, with just 3 weeks to go in the March quarter, management stated that the quarter was going well. Thus, barring disaster, MEG will report solid earnings, solidifying its path into the Russell 2000.
Our short positions have also been profitable, due in part to dour news flow. PDI Inc (PDII) has suffered since issuing a lackluster earnings report and was subsequently downgraded by TheStreet.com. Similarly, Perfumania (NASDAQ:PERF) has reported up-and-down results. Its 9% decline in February same store sales and 10% increase for March average out to a meager 0.5% gain. It should be noted that PERF excludes stores that are closed for renovation from its comparable store sales calculation, making this metric open to possible manipulation.
We believe that PERF is suffering from increased competition from the likes of Amazon.com (NASDAQ:AMZN) on the Internet and from fast-growing retailers like Ulta (NASDAQ:ULTA) in the bricks-and-mortar world.
From our perspective, the company doesn't seem to be doing itself any favors. The photo below was taken from outside of the Perfumania near our headquarters in Miami. As you can see, the store is cluttered, devoid of customers, and in dire need of renovations.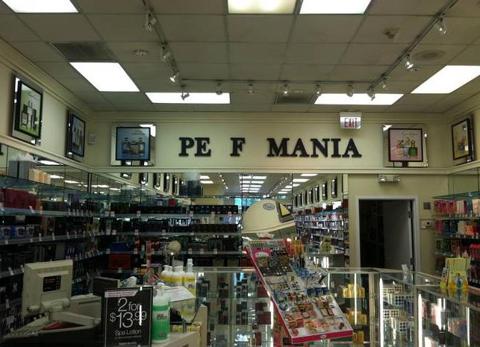 After taking this photo, I turned 180 degrees and took this one…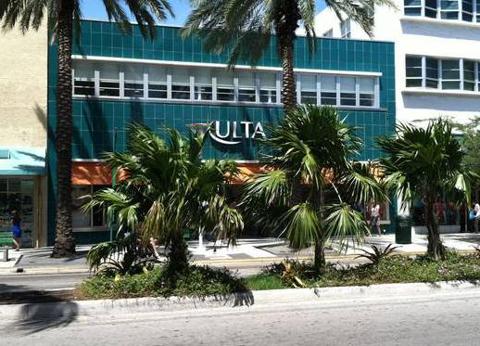 In contrast to Perfumania, our trip to Ulta revealed a modern and clean layout, with several customers perusing the store, including the perfume section. As Ulta continues to deliver strong comps (same store sales were up 8% in Q1 and 11.5% in Q4) and open dozens of new stores per quarter, we expect that PERF's woes will only worsen. Thus, we continue to believe that the company will soon be deleted from the Russell. We estimate this will force the sale of over 400,000 shares -- enough to pressure the stock for the next couple of months.
New Selection
Competition for inclusion in the Russell 2000 is increasing quickly. The stock market has been rising quickly and IPOs are up significantly this year. There have been about 50 filings to date (and with the JOBS Act now in effect, companies will actually go public faster than in the past). Russell will have to make room for these new issues by removing or excluding inferior companies from the R2K.
Accordingly, our focus on making safe trades is paramount (thus our 9 for 9 track record). We expect our next selection to make us an even 10 for 10:
LCNB Corp -- LONG
| | |
| --- | --- |
| Price | 17.00 |
| Market Cap | 130M |
| Float, excluding institutional holdings | 5.7M shares |
| Short Interest | 0.0M shares |
| Average Volume | 3,000 shares |
LCNB Corp is a bank that provides commercial and personal banking services in Ohio. The company was founded in 1877.
The company has been delivering steady operating cash flow, ranging from $10.7 million to 13.8 million annually over the past several years. The company also offers a healthy 3.8% dividend yield. Its recent merger with Citizens National Bank bolstered its market cap (currently $130 million), giving us increased confidence that it will be added to the Russell 2000 at the end of this quarter.
The impact of its inclusion should have significant implications for its share price. Institutional holdings represent just 5% of LCNB shares outstanding. We calculate that being added to the Russell will cause this number to increase by more than 100% in June. Obtaining the required number of shares will be a tall task for fund managers. We estimate they will need to purchase approximately 500,000 shares, requiring volume to quadruple between now and the end of June.
The technical picture looks promising as well. After being stuck between $12 and $14 for the past three years, LCNB has recently broken out.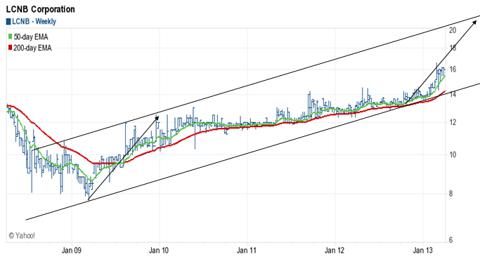 Considering its likely inclusion in the Russell, we believe the shares have a clear path to $22. The move would be long overdue -- $22 happens to be LCNB's all-time high, which was set back in 2005. A rise to those levels would simply put the company in-line with the broader market, providing investors with a 10-week, 30% gain in the process.
More to come…
We'll be issuing many Russell updates in the weeks / months to come. To get the latest picks automatically, simply hit the "Follow" button under my profile photo at the top of the page.
Disclosure: I am long LCNB. I wrote this article myself, and it expresses my own opinions. I am not receiving compensation for it (other than from Seeking Alpha). I have no business relationship with any company whose stock is mentioned in this article.
Additional disclosure: I am short PERF