Overview
USA Compression Partners (NYSE:USAC) is a growth-oriented Delaware limited partnership (Headquartered in Austin, TX) and one of the largest independent gas compression companies in the US. They provide domestic compression services to major oil companies and independent producers, processors, gatherers and transporters of natural gas using its fleet of compression units. As part of their services to customers, USAC also engineers, designs, operates, services and repairs their own compression units and maintain related support inventory and equipment. On 1/15/2013, a joint team of book runners on this $210 million deal (Barclays, Goldman, JPM and Wells Fargo) helped raise $198 million for the 2013's first IPO by offering 11 million units at $18; a slight change in price and offering from the original 10 million shares at $19-$21 per share.
Despite being the first IPO of the year, it was not a high profile IPO like the so-called "hot deals" that get all the attention, but it is important to note that average MLP (Master Limited Partnerships) average annual dividend yield of more than 6% on the market. In a world of exceptionally low interest rates, investors are hungry for income. In practice, MLPs pay their investors through quarterly required distributions, the amount of which is stated in the contract between the limited partners (the investors) and the general partner (the managers or GP).
Company Information Summarized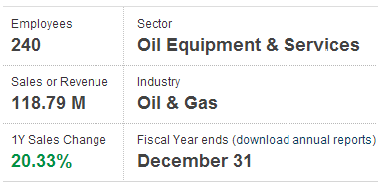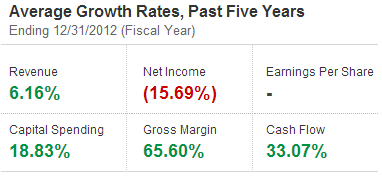 General Trends and Outlook
USAC currently operates in a number of U.S. natural gas shale plays, including the Fayetteville, Marcellus, Woodford, Barnett, Eagle Ford and Haynesville shale. They believe compression services for shale production will increase in the future. According to the Annual Energy Outlook 2013 Early Release prepared by the EIA, natural gas production from shale formations will increase from 34% of total U.S. natural gas production in 2011 to 50% of total U.S.
U.S. dry natural gas production by source, 1990-2040 (trillion cubic feet)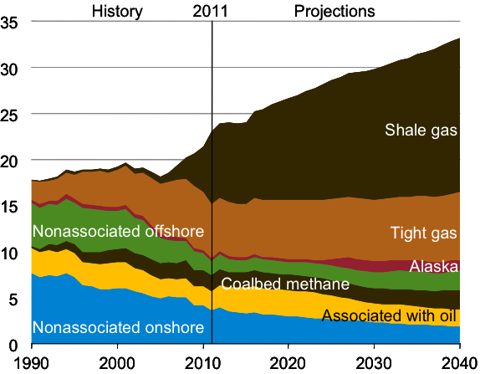 Between 2003 and 2011, USAC grew the horsepower in its fleet of compression units at a compound annual growth rate of 23% and grew compression revenues at a compound annual growth rate of 24%, primarily through organic growth. The increase in fleet horsepower as of December 31, 2012 compared to December 31, 2011 is attributable to the compression units added to their fleet to meet the incremental demand by new and current customers.
J.P. Morgan, which gave the USAC an "Overweight" rating in February, believes the company's discounted valuation plus upper-single-digit distribution growth supported by strong organic growth initiatives will drive outperformance as the market gains comfort with its execution.
Customers - Customers rely upon the availability of the equipment used to provide compression services and USAC's expertise to help generate the maximum throughput of product, reduce fuel costs and reduce emissions. Their modern, flexible fleet of compression units, which have been designed to be rapidly deployed and redeployed throughout the country, provides them with continuing opportunities to expand into other areas with both new and existing customers. Additional purchases of compression equipment by USAC's customers may result in reduced demand for compression services by these customers, which could materially reduce the company's results of operations and ability to make cash distributions to shareholders.
Supply & Demand of Natural Gas - Natural gas will continue to be a clean alternative fuel of choice for many years to come for many industries and consumers. Long-term increasing demand for natural gas will create increasing demand for compression services, for both natural gas fields as they age and for the development of new natural gas fields. Additionally, the shift to production of natural gas from shale, tight gas and coal bed formations that often have lower producing pressures than conventional reservoirs, results in a further increase in compression needs. Although short-term declines in natural gas prices have a short-term negative effect on the development activity in natural gas fields, periods of lower development activity tend to place emphasis on improving production efficiency. Such efficiencies and improvements will confirm the advantages of alternative fuels over conventional energy usage and increase the demand for such alternatives, which will result in a more profitable price projection over the next 20-plus years.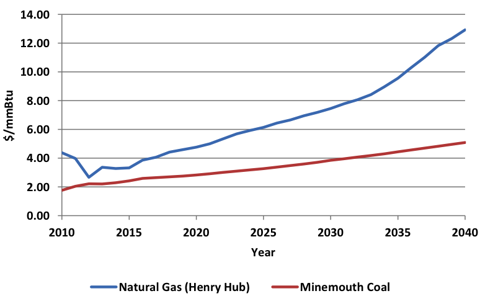 Energy Mix Outlook (Direct exerpt from the Annual Energy Outlook 2013 Release)
Natural gas prices continue to put pressure on other types of generation throughout the AEO2013 projections. Coal remains the largest fuel source for electricity production; however, its share of electricity generation declines from 42 percent to 35 percent from 2011 to 2040. Natural gas grows from 25 percent of electricity generation in 2011 to 30 percent of electricity generation in 2040. The AEO2013 assumes approximately 46 gigawatts [GW] of coal capacity will be retired by 2016 with the implementation of Clean Air Interstate Rule and Mercury and Air Toxics Standard environmental regulations. Figure 3 shows the share of generation capacity by fuel type in 2016 versus 2040, which illustrates the decline of coal and rise of natural gas-based generation.
Financial Summary
Revenue for the full-year 2012 was $118.8 million, an increase of 20% over the $98.7 million, we reported in 2011. Adjusted EBITDA for the fourth quarter of 2012 was $16.8 million versus $14.1 million for the fourth quarter of 2011, and with $63.5 million for 2012 compared to $51.3 million for 2011. As an investor, it is important to see significant growth in revenue as a direct result of smart and efficient capital expenditures by the company. USAC will use the capital from the IPO to pay debt, reduce the need for additional external financing sources, and use organic growth initiatives to determine the cash available for distribution. Ultimately the company's goal is to maintain or increase their per unit distribution level.
USAC experienced a 17% appreciation since its 52-week low on January 18, 2013. As a smaller player in comparison to its direct competition, and exclusively domestic, USAC has some limitations which may spell a slow growth projection. However, this does not mean that there is no room for growth. Market trends in natural gas clearly indicate that natural gas will dominate the energy industry over the next 20 years, and related energy demand (such as USAC's services) will also benefit long-term projections for the company and its economic outlook. Currently rated closer to its peers, I would place USAC as a buy. Short-term price devaluation can be easily waited-out by the growth potential in the eyes of a patient investor.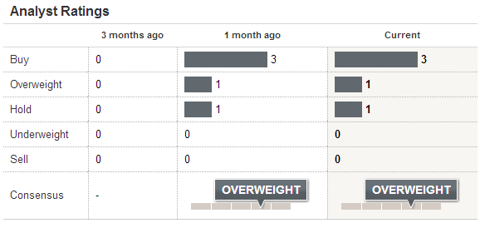 Disclosure: I have no positions in any stocks mentioned, and no plans to initiate any positions within the next 72 hours. I wrote this article myself, and it expresses my own opinions. I am not receiving compensation for it (other than from Seeking Alpha). I have no business relationship with any company whose stock is mentioned in this article.