Syntroleum (NASDAQ:SYNM) is an alternative energy company whose major asset is a joint venture with Tyson Foods (NYSE:TSN) called Dynamic Fuels. The Dynamic Fuels plant produces "renewable diesel" fuel out of feedstocks like yellow grease and inedible corn oil. The problem is, Dynamic Fuels is the first and only plant of its kind, and there have been extreme difficulties getting the plant to reach its full capacity of 75 million gallons per year. I say extreme because the plant stopped production late last year for economic reasons, has not been restarted since that time period, and remains idle as of the writing of this article.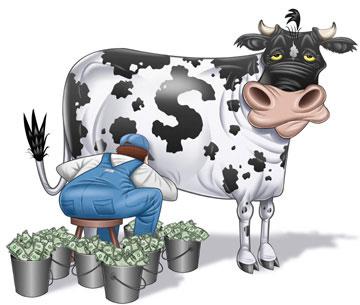 The problem this presents is that SYNM is a micro-cap stock, with a capitalization of only $35 million, and an idle or even producting plant can burn through a lot of cash. On a monthly basis, the Dynamic Fuels plant has fixed costs of around $2.5 million, $2.1 million of which are cash expenses. The other $400k is depreciation. That means that on a monthly basis, SYNM absorbs 1/2 of those expenses, or about $1 million per month, and that doesn't include the costs involved in running SYNM.
Late last year, when production margins were negative and the passage of the tax extender was uncertain, it made economic sense to idle the plant. Since then however the economics have changed dramatically. Margins are highly profitable and the tax credit passed. Just today SYNM released an 8-k detailing the amount it received from the tax credit. SYNM only has 9.9 million shares outstanding after its recent 1 for 10 reverse split, so the $9 million tax credit refund is approximately $0.90/share. Not bad for a stock that trades at $3.52.
In addition to the tax credit, SYNM recently sold a demonstration unit for $5.8 million, which equates to approximately another $0.60/share. As of 12/31/2012 SYNM had $15.9 million cash on hand, or about another $1.60/share.
As of December 31, 2012 Syntroleum's available cash balance was $15.9 million. On March 1, 2013, we received $5.7 million from the sale of our pilot plant to Sasol USA. Our current cash balance is $19 million.
Using the 8-k value of $5.8 million for the demonstration unit, the recent $9 million tax credit refund and the 12/31/2012 cash value of $15.9 million, SYNM appears flush with cash. Even being idle since last year, cash burn should not be substantially above $5 million by the time of the conference call in early May. $30 million in cash, and $5 million in expenses, should leave SYNM about $25 million on the books when they have their quarterly meeting.
More importantly however is that Dynamic Fuels will also get a cash infusion from the tax credit of over $7.2 million.
We have now been through the tax credit process and the total effective value of these credits is estimated at $25 million consisting of $8.9 million in direct tax credits to each owner and $7.2 million in tax credits to Dynamic Fuels.
That amount of cash should allow them to fund their start up without any additional cash injections from SYNM or TSN, and maybe have some left over to reimburse SYNM and TSN for past cash infusions. At a bare minimum it buys SYNM time to work out the bugs on the Dynamic Fuels plant without dipping further into their cash reserves. As the linked article above highlights, current margins are such that if the Dynamic Fuels plant does start running, it should have little trouble reaching a self sustaining production level. My current estimated break even production level is approximately 25%.
Additionally, the tax credit was for production in 2012. SYNM showed a loss of $1.1 million for 2012. Had the tax credit been applied to the year in which it was earned, SYNM would have shown an almost $8 million gain for 2012, and that ignores the impact the tax credit would have had on the equity position of their Dynamic Fuel's position.
Syntroleum's net loss was $5.1 million and $1.1 mil lion, respectively,

for the three months and year ended December 31, 2012
In conclusion, in my opinion the greatest threat to SYNM is cash burn. The Dynamic Fuels plant has taken far longer to reach a profitable production level than originally expected. At Dynamic Fuels' cash burn rate of over $2 million per month, $1 million of which is applied to SYNM, SYNM now appears to have ample cash to survive until the Dynamic Fuels plant reaches a profitable level of production, assuming they reach that level within the next two years and there are no major new capital expenditures. Just prior to the closure last year, the Dynamic Fuels plant appeared on the cusp of reaching that milestone, and had a run of over "52 consecutive days."
During September and October, Dynamic Fuels produced 8.8 million gallons of renewable fuels or 71% of designed capacity. This included production for a period of 52 consecutive days representing one of our best performance periods to-date. The Geismar Plant continues to experience improving reliability. Production, as a percentage of days on stream has improved steadily from 74% to 85% to 102% of designed capacity for the first, second and third calendar quarters, 2012, respectively.
If the Dynamic Fuels plant can repeat and exceed that success now during a time where margins are near $1 per gallon, the cash burn issue of SYNM will no longer be a major concern. At these profit margins, and a low break even production level of 25%, the Dynamic Fuels plant may transform from a money pit into a cash cow for SYNM.
Disclaimer: This article is not an investment recommendation. Any analysis presented in this article is illustrative in nature, is based on an incomplete set of information and has limitations to its accuracy, and is not meant to be relied upon for investment decisions. Please consult a qualified investment advisor. The information upon which this material is based was obtained from sources believed to be reliable, but has not been independently verified. Therefore, the author cannot guarantee its accuracy. Any opinions or estimates constitute the author's best judgment as of the date of publication, and are subject to change without notice.
Disclosure: I am long SYNM. I wrote this article myself, and it expresses my own opinions. I am not receiving compensation for it (other than from Seeking Alpha). I have no business relationship with any company whose stock is mentioned in this article.