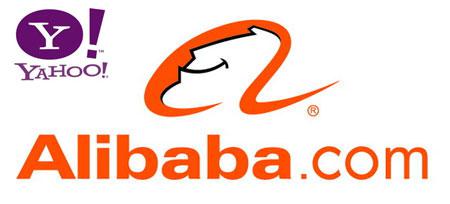 Back in early February I wrote about the Alibaba assets that Yahoo holds.
YHOO has retained a 20% share in Alibaba, and provides an investor a way to indirectly participate in the Alibaba IPO. Currently Alibaba is valued at $38 billion. YHOO is currently worth $23 billion; $8.3 billion or 36% of its capitalization is the after-tax worth of their Alibaba holdings and net cash from their recent sale. Remove the Alibaba contributions, and YHOO is really worth $14.7 billion. A solid IPO could easily move the stock price of YHOO.
At the time, Yahoo (NASDAQ:YHOO) was trading at $19.66. As more and more press started to pick up on the story I wrote a follow up article on the issue.
The Barclays article defines an estimated value for the YHOO Alibaba holdings of $55 billion, up from $40 billion in Q3 2012. That is a 37.5% increase in less than one year.
In the article I promised to post follow-up reports as more and more estimates of the Alibaba assets values make it into the press.
I will continue to write about it as more and more information comes to light. As of right now, jot down $55 billion as our starting point, and check back frequently for any updates.
At the time of the second article, YHOO was trading at $22.04. Currently it is trading at $23.95, or up about 22% since the first article. Many things have been happening at YHOO that may explain some of the increase like a new CEO, talks of a partnership with Apple (NASDAQ:AAPL) and various strategic purchaces, but I like to focus on the Alibaba assets because they are much easier to quantify.
Today on CNBC it was reported that Topeka Capital Management has a price target of $30 for Yahoo. In the video, the Alibaba assets are valued at $75 to $90 Billion, or $20 to $35 billion more than Barclay's valuation. Topeka analyst Victor Anthony attributes all of his expected gain in YHOO to the Alibaba and Yahoo Japan holdings. Doing the same calculation as above, YHOO is currently worth $26.3 billion, 20% of Alibaba using Topeka Capital Management's estimate of $75 to $90 billion would be $15 to $18 billion. Adjust that for the 40% tax rate, and the value is $9 to $11 billion. YHOO has 1.1 billion shares outstanding, so the Alibabi holdings represents $8.18/share to $9.82/share of the price of YHOO. YHOO currently trades at $23.95, and subtracting $8.18 and $9.82 puts YHOO less Alibaba at $15.77/share to $14.13/share. On a market-cap basis those estimates value YHOO between $17.35 billion and $15.55 billion, putting it slightly above the $14.7 billion estimated in the first article. Using the Barclay's estimate of $55 billion, YHOO less Alibaba is worth $19.75 billion.
In conclusion, as more and more analysts focus their attention on the pending Alibaba IPO, investors will be better able to value not only the Alibaba holdings, but the potential impact on YHOO stock. As the valuation estimates of Alibaba change, one would expect them to have a similar impact on the price of YHOO stock, ceteris paribus. With the IPO expected to occur in 2014, there is plenty of time for more and more analysts to go on the record as to their valuations. While the estimate of the two firms covered in this series of articles can hardly be considered a trend, as more time passes, and more estimates are made public, it will be easier to identify a trend. One thing we can say for certain, since the first article something has been driving YHOO stock higher, and if most analysts believe like Victor Anthony and myself, then Alibaba is a large part of the reason.
Disclaimer: This article is not an investment recommendation. Any analysis presented in this article is illustrative in nature, is based on an incomplete set of information and has limitations to its accuracy, and is not meant to be relied upon for investment decisions. Please consult a qualified investment advisor. The information upon which this material is based was obtained from sources believed to be reliable, but has not been independently verified. Therefore, the author cannot guarantee its accuracy. Any opinions or estimates constitute the author's best judgment as of the date of publication, and are subject to change without notice.
Disclosure: I have no positions in any stocks mentioned, and no plans to initiate any positions within the next 72 hours. I wrote this article myself, and it expresses my own opinions. I am not receiving compensation for it (other than from Seeking Alpha). I have no business relationship with any company whose stock is mentioned in this article.