As we all know, BlackBerry (NASDAQ:BBRY) has been on a roller coaster for months now and we have been feeling it daily. In fact, I'm pretty sure I have a few grey hairs in front that were not there three months ago. Like most of you, I read my daily articles on BlackBerry hoping I'll stumble upon some information that will help guide me in my investment decisions and usually just find sabotage articles from people camping a particular position. There are of course a few SA authors that I've come to appreciate, but instead of cursing to myself at the stuff I'm clicking on, I figured I would share with you folks something that I find ingesting and that could be useful in determining your investment strategy while looking for catalysts.
Now I'm not saying that what I'm about to share with you is anything groundbreaking but I haven't seen much from this angle so I figured why not? We all know by now that Thorsten Heins has said that BlackBerry expects to release around six devices for 2013. He has also criticized apple recently for being an old operating system while talking about their lack of innovation. Now I believe that this Thorsten character is actually a smart guy and doesn't say things without weighing them first. But investing in BlackBerry as a turn around/comeback play is not for the faint of heart and though Q4 was relatively positive, the drop in subscriber base of 3 million to me is an indicator that those who are waiting for a short squeeze to happen will either need to wait at least another three to four quarters or that the squeeze will actually be a slow and progressive reduction in short positions. So here is my take on playing this stock in the next twelve months:
Thorsten has spoken at length about the word innovation so I started doing a little reading and research about the new BlackBerry devices with the objective of looking for more catalysts. Now I know we were all Googling this stuff before they released the Z10 and Q10 but here is what I find interesting: BlackBerry will release at least four more devices within the next ten months or so. We also know that Thorsten has gone on record saying that they are already working on the next Z10. They will need to replace the Curve, Torch and add to their different price points. Now take a look at these concept designs that are on the net showing the TK models and a few others: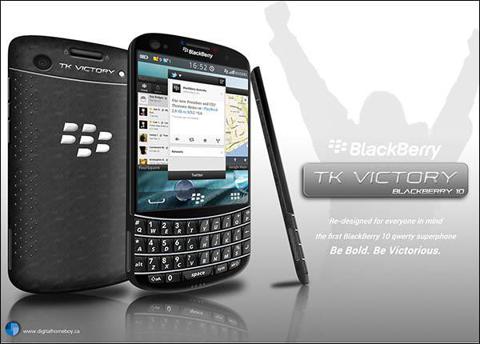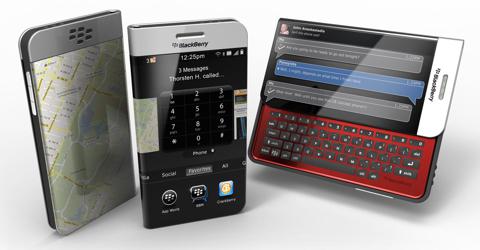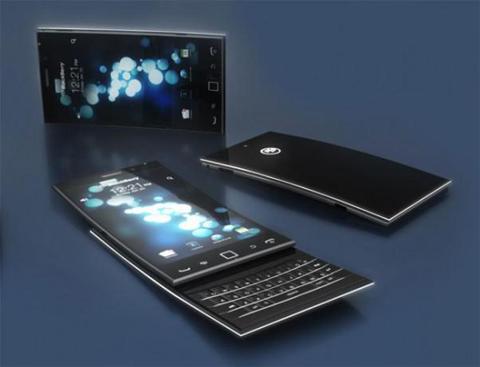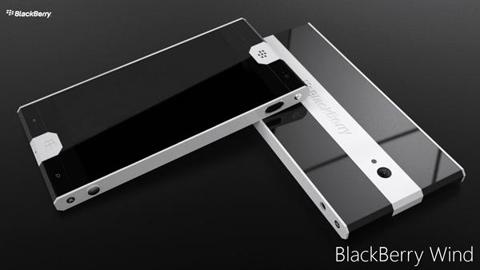 Apart from seeing some beautiful phone concepts/mockups here - one can find the same with Apple (NASDAQ:AAPL) and Samsung (OTC:SSNLF) - I see some hints that are too hard to ignore such as curved glass (the coming trend) and designs that could easily be part of the new line of BB10 devices. But there is one particular reason these images have caught my eye and it's this image: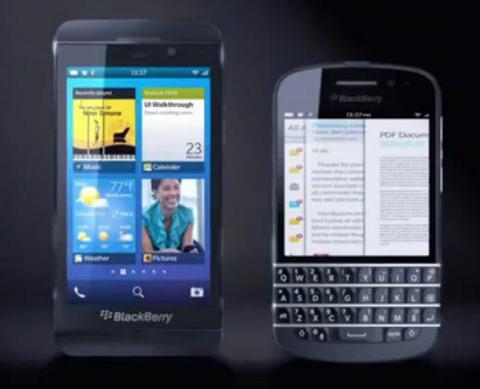 Recognize it? I'm sure you do. Because that was one of the first concept design images leaked for the new BB10 phones which we all know are now the real Z10 and Q10. In the search for catalysts to drive BBRY's market share higher, I see a huge uptrend if they can pull out four devices that have such appeal. Keep in mind that BlackBerry is focused on increasing margins so even lower price points should still make a nice profit.
The way I see this stock over the next ten to twelve months is that the volatility will continue until we see the subscriber base increase beyond 80 million while continuing to post profits. Both need to happen at the same time. This I predict will happen gradually and there for I would be looking at the gap in the trading range. As many people are trading this stock on a daily/weekly basis due to volatility, I would slowly move away from this strategy as the gap in the trading highs and lows shrinks indicating a slow stabilization of the stock. I would then pick my entry point and hold onto my long position.
Disclosure: I am long BBRY. I wrote this article myself, and it expresses my own opinions. I am not receiving compensation for it (other than from Seeking Alpha). I have no business relationship with any company whose stock is mentioned in this article.