The market is showing signs of relief as the major indices have experienced some great up days despite a lack of positive news regarding our economy. As an investor, you may be wondering what your options are to return to the equity market with as much prudence as possible. The first thing to note is that the IT S&P 500 Component has done extremely well, up 11.80% YTD. A great way to re-enter IT is through the purchase of well constructed ETFs. ETFs are a great way to capture the upside potential of various companies while maintaining diversity within your IT portfolio (or any portfolio). The key to ETF evaluation is to select low cost and well constructed ETFs making it important to conduct due diligence on the major underlying securities of the vehicle. ETFs can be a great short to medium term security to enter during volatile environments to maintain exposure to certain companies. I have been looking at a few technology ETFs and have compiled a list of the best three and provided some analysis regarding their holdings and future outlook.
Powershares Dynamic Software (NYSEARCA:PSJ)
A good play in the current market conditions, PSJ offers investors many opportunities for those looking to get into benefit from the upside of several software companies while diversifying against weak performance. Since ETFs have a unique attribute and generally always trade around NAV, there is little opportunity to buy at such a discount to this value. It is important to analyze the major holdings and see their growth prospects going forward. The top 3 holdings of the ETF are: BMC Software (NASDAQ:BMC), Symantec (NASDAQ:SYMC), and Intuit (NASDAQ:INTU), all of which are strong names in their respective sub-sectors. It is important to analyze the ETF's underlying holdings since the ETF derives much of its value from their performance.
BMC Software is a great middle market business service management provider that helps companies manage the inefficiencies from their heterogeneous IT systems that are decentralized. Although this does go against the centralized cloud computing trend, this model is still widespread and requires companies to implement systems that can help reduce risks from information systems and improve IT investments. BMC Software is used by approximately 85% of the Fortune 500, and it is likely that this number will continue to grow. BMC has great management that has improved margins and struck partnerships with the likes of IBM, Oracle (NASDAQ:ORCL), and Microsoft (NASDAQ:MSFT), whose products serve as a platform for BMC.
Symantec is a leader in software security, serving investors exposure to one of the most important industries in IT today. As governments and institutions become targets of increasingly more malice attacks for sensitive data and personal information, Symantec will stand to gain. It is important to invest in companies such as Symantec who can battle the growing cyberterrorism problem. Symantec, like other security software providers makes money from selling its software and license renewals. This is a great model and it is very macro-resistant since no corporation will sacrifice security or else they will be open to more potential risk in their business. Symantec has a healthy revenue mix, 36% coming from server management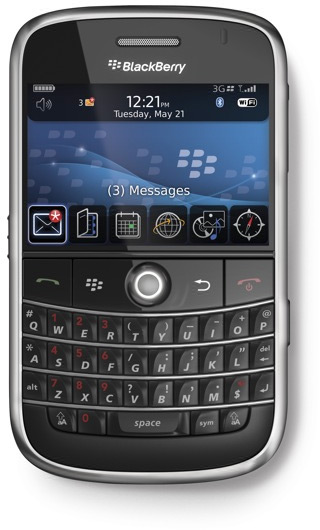 software that helps secure corporate back offices while 30% is derived from consumers. Symantec is a great holding for this ETF as a fast growing niche in the software industry.
Intuit, the company responsible for consumer financial software names such as QuickBooks, TurboTax, and Quicken, rounds out the top holdings for PSJ. Continuously improving itself and preaching innovation, Intuit is at the forefront of consumer banking developing secure and easy to use software for its buyers. I am not as big of a fan of this holding as I am BMC or Symantec, but it is good exposure to America's small business population as it sees a boom with unemployment rates skyrocketing which forces individuals to be more creative and fend for themselves. Regardless, it is a well run company and poses potential upside with good management and healthy fundamentals.
PowerShares Dynamic Semiconductors (NYSEARCA:PSI)
Semiconductors have been creeping up on investor radars the past couple of weeks as the chip market shows signs of improvement. A leading indicator for not just the tech sector, but also the overall economy, semiconductors seem to have hit a bottom as numbers show that the decline in end market PC and handset sales are slowing. Semiconductor companies are very sensitive to macroeconomic trends as well as consumer tastes. I would prefer to hold a semi ETF for exposure to the various heavyweights in semis and also diversify from the downside that many of chip manufacturers expose investors to if invested in individually. Some of the risks in this industry include declining margins, potential losses due to excessive spending, competitive threats, and overall economic sensitivity.
The top three holdings in PSI are Analog Devices (NYSE:ADI), Xilinx (NASDAQ:XLNX), and Broadcom (BRCM), all of which provide a great exposure to semiconductors and a great compliment to Intel (NASDAQ:INTC), making this ETF very well rounded.
Analog Devices is a company that focuses on analog, digital, and mixed signal processing integrated circuits used across a wide variety of industries. I watched this company into the semiconductor downturn and really like their revenue diversification and position in the expanding nanotechnology market. ADI's products are used in industries including automation and robotics as well as consumer devices, both of which should provide some upside as spending picks up with an economic rebound.
Xilinx is a leader in programmable logic devices that are at the heart of electronics used across industries and by consumers worldwide. Xilinx's products command a 51% market share and are very unique in that they offer flexibility in function and usage after manufacturing. The "on-the-fly" customization of these chips give end users competitive advantages with low costs and faster response to the ever-changing world of technology.
Broadcom, the leader in semiconductors for wired and wireless communication devices, should see a burst in revenues as infrastructure is revamped and reinforced along with a conversion to digital transmission from our standard analog reception. In addition to the infrastructure boom, handset sales should pick up allowing Broadcom to benefit from such exposure as increasingly more people wish to be more mobile with their information. PSI is a great ETF with high growth holdings backed by bellwethers such as Intel to provide some stability.
iShares S&P North America Technology-Multimedia Networking (NYSEARCA:IGN)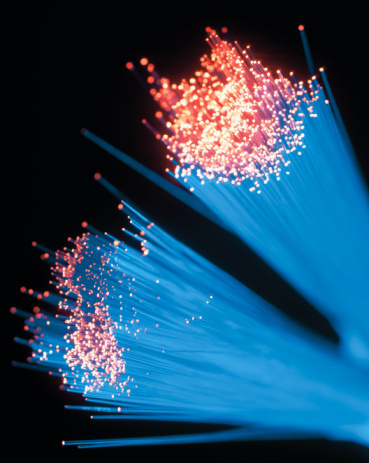 This ETF is a great holding to gain exposure to Telecom and the whole mobile computing and multimedia burst we have seen the last few years. Users are demanding more media-rich content, requiring upgrades in networks as well as end user devices. Mobile computing is picking up steam, as the "information anywhere" mindset is taking the world by storm. I am very bullish on this trend and believe that many companies can take advantage of this demand and stimulate their own growth. This ETF provides great exposure to all players in this industry; software, hardware, electronics, and communications. The top three holdings of IGN are Corning (NYSE:GLW), Qualcomm (NASDAQ:QCOM), and Cisco. All of these holdings are complimented by other players who will see high profits once 4G and fiber optic is rolled out with a burst in smart phone usage from the working class and your everyday consumer.
Corning has seen great share performance lately with its #1 position in the manufacturing of the glass and ceramics used in LCDs, phones, and telecommunications devices. This is a great rebound holding and is extremely beneficial to have exposure to over the long run. A rebound in corporate spending and consumer confidence will send end-market demand up, driving Corning's sales in turn to grow. Even without such a sure sign of rebound, Corning has been outperforming the market since February on talks of improved infrastructure and continued contracts from the likes of Verizon and various LCD makers.
Qualcomm is the heavy hitter in the smartphone chip market, responsible for the new CDMA chipset in iPhones and Blackberries. The semiconductor industry is staging a rebound as memory prices have jumped from $0.75 cents early this year to about $1.25 per chip on the spot market. This is a great sign for the overall market compounded by increasing demand for smartphones that will only be boosted if the iPhone is expanded to the Verizon (NYSE:VZ) network. It is also a great play on cloud computing (which enables mobile computing) without holding your traditional big IT names such as IBM.
Now what about the access to multimedia sources such as YouTube and the increasing need for video conferencing type technologies? Well, enter Cisco, the #1 player in networking devices and the maker of the TelePrescence system used by corporations worldwide. Cisco is known for the cutting edge telecom devices that will see demand increase during a rebound as spending increases to revamp those old bottlenecks in a the network. In addition, Cisco has entered the cloud computing ring with the introduction of a new blade server and smaller acquisitions of niche software makers to compete with IBM and HP (NYSE:HPQ). I think this is a great play on an economic rebound as well as emerging computing trends that combines IT and telecom offerings for effective execution.
The above three ETFs offer great diversification and exposure to key companies active in strong and emerging segments in technology and telecom. ETFs are a great way to play the stock markets with their low cost and high profit potential. Remember to monitor the health of the underlying corporations to ensure your ETF is positioned for gains during your holding period.
Disclosure: The Fund the author is associated with is long IBM, and has interests in QCOM.