Over the past few months I've been tweeting that a journalist could make a whole career in the years ahead, just by concentrating on Mexico. With its suite of problems that start with a crash in oil production, and end with a weakening of the Capitol's power, I tip Mexico to unleash some fury upon North America (and itself) in the years ahead.
Meanwhile, problem-hunters here in the States should really take a long look at California. California has a host of problems, most of which are currently masked by the budgetary and political headlines coming out of Sacramento. Today's post attempts to plow past some of this built-up material, which includes immigration, taxes, the failings of such institutions as CALPERS, and of course the impending sense of debt-doom.
As I sit down to address California, which is the project I've carved out for myself during May, I am reminded of my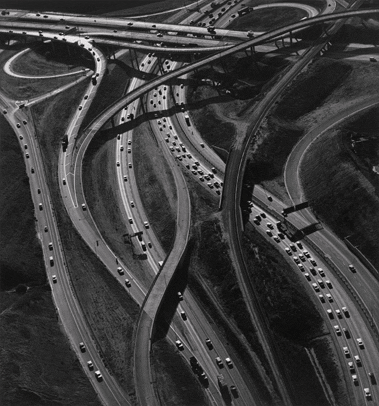 trip to Israel 25 years ago. After a two week tour of the country, with its drive-by review of migrant workers, overhead jets, bus bombs, poverty in the West Bank, Jerusalem funk, and Tel Aviv luxury, I sat down for lunch with the guide who had taken my small group around. A very thoughtful man from Israel's equivalent of the Dept of the Interior. And here is what he told me:
You've seen all the problems now, many of which you could have read about without even coming here. So let me tell you what our greatest long-term challenge may be: Water.
I see California's problems as spreading out over its three main topographies, the ocean, the coast, and the dry interior. First, the automobile-adoption trajectory which started after World War II has done a ton of damage to the landscape, mostly along the coast, and is simply not sustainable as a growth model. Vast portions of the five counties in the South are now burdened with the map left behind from the Auto Age. Ventura, LA, Orange, San Diego (and also San Bernardino) counties remain hugely leveraged to the price of oil, despite the great successes of the LA Metro and the San Diego Trolley–which are really just starter transport systems.
It's unclear to me, frankly, how this region can ultimately extract itself from the automobile without a major economic disruption. 10 dollar gasoline will not be kind to those who live between Van Nuys and Carlsbad. The problem of the car of course, also extends into Northern California. And because of California's climate and thermal configurations, the fumes of its 30 million cars are made all the more pernicious.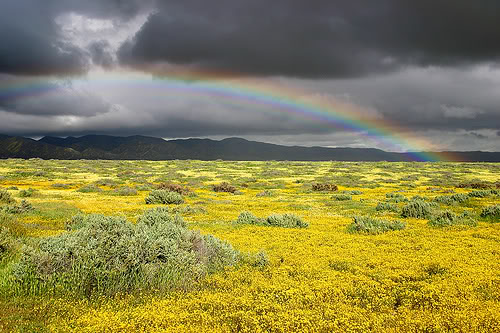 In California's interior, meanwhile, there is the state's crucial agricultural industry. This industry of course depends on water supply. And here we find that in both the
decline of the Sierra snowpack
and in the
land subsidence of the Stockton River Delta
, something potentially wicked this way comes for the Central Valley. It's worth noting that I 've heard some speak of the declining Sierra snowpack in almost
apocalyptic
terms. While I cannot speak to that just yet, I would remind that California is the fifth largest supplier of food commodities in the world, and is a major exporter.
On a cultural level, the people of the Central Valley also remain (feel) quite separated from the power and influence that extends to the Capitol, from coastal dwellers. Just last week, a renewed front in this ongoing tension was covered by the Economist of London in a story about an activist who's suggesting all of California's coastal counties split off, and form a new state.
Finally, we come to the coast. And by this I mean the Pacific Ocean and the oil which lies offshore. For decades since the (now) seminal and totemic Santa Barbara oil spill, the prospect of renewed offshore oil drilling in California has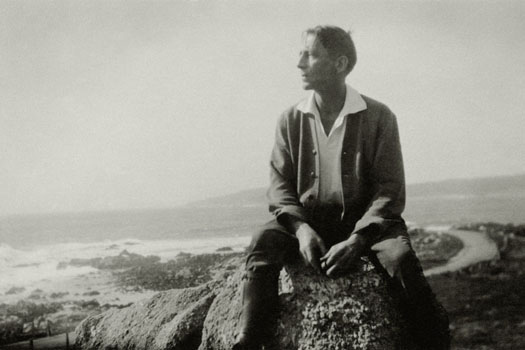 been met mostly with horror. While the issue has been cleverly spun so far as "not a solution to our energy problems", what's left unsaid is that monetization of this oil is actually a potential solution to California's debt bomb. But in my view that would be just for starters. Because in California's offshore oil I see the capital needed to solve at least one of the state's other two problems: the problem of cars.
Throughout the month of May I will tackling these issues one by one, on a more in-depth level. For example, I want to see how much utility grade solar California would need to build in its deserts to carry the state's present electrical load. I'll also be looking at offshore oil reserves on a probable basis, and I'll try to gauge how much capital the state could raise over a 10 year period with a renewed drilling program.
Equally, I am interested in how much pollution the state's 30 million autos (and another several million other-type vehicles) are pumping out each day into California's atmosphere. My interest here lies mainly with the status quo thinking and how basically nothing is being done or proposed to solve these problems.
I see a belligerent intractability across the cultural spectrum in California, as hardly anyone is willing to sacrifice their sacred beliefs. The result of course is that no true directional change is imminent. The water wars carry on. You can't drill for oil. And the freeway stacks continue to multiply.

Photos: various photos of California including the final shot of Robinson Jeffers, somewhere on the coast.