Earlier this morning, The West Australian newspaper reported that Barrick Gold (NYSE:ABX) would be working with Bank of America (NYSE:BAC) and UBS AG (NYSE:UBS) on a possible sale of three gold mines, which are its South Yilgarn operations, Darlot, Granny Smith and Lawlers mines in Western Australia.
Darlot Mine, Western Australia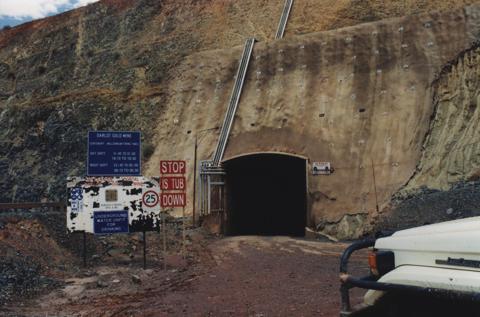 Source: Barrick Gold
The Yilgarn South operations produced 0.45Moz of gold in 2012 at a cash cost of $768 an ounce. Other Australian assets like Barrick's half-share of the Kalgoorlie Super Pit, Kanowna and Plutonic mines are not part of the sale at this time.
Chief Executive Officer Jamie Sokalsky, who took over last June, began selling assets, cutting costs and halting projects before gold plunged the most in three decades on April 15. As I mentioned in the article on Barrick published on the same day, the company plans to offload Barrick Energy to further reduce its costs. Furthermore, Barrick is planning to sell its high-cost operating assets like Kabanga, its 50% owned joint-venture nickel project.
Earlier this year, Barrick attempted to sell its 74% stake in African Barrick Gold (OTC:ABGLF) to China Gold Group (OTC:CGDC) but its early-stage talks were ended promptly, dashing hopes of a potential $3 billion deal for the underperforming unit. In February, Barrick took a $3.8 billion charge to its accounts from the write down in value of its Lumwana copper mine in Zambia, a $7.3 billion acquisition of Equinox Minerals (OTC:EQNMF).
On April 10, Barrick was stopping construction of the Pascua-Lama project on the border between Chile and Argentina, after a Chilean court accepted an injunction filed by indigenous communities concerned about water supplies.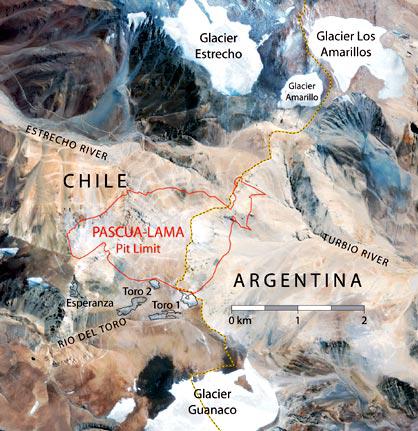 Source: Barrick Gold
To add to these setbacks, the company is also facing difficulties over its newest mine, Pueblo Viejo, a joint-venture in which it owns 60% interest. President of the Dominican Republic, Danilo Medina claimed last February that the mining contract was unacceptable and must be revised.
Pueblo Viejo Mine, Dominican Republic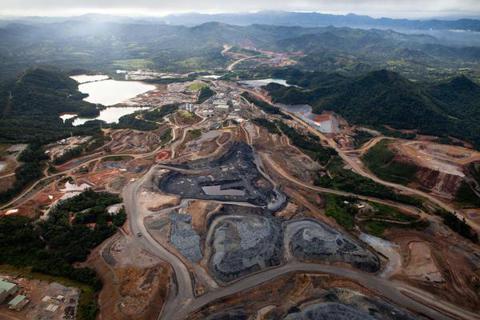 Source: Barrick Gold
With gold stocks (NYSEARCA:GLD) still in free-fall after a disastrous week on commodity markets, Barrick has picked a bad time to try to offload its Western Australian mines even with mineral reserves of almost 2.6Moz of gold that could be worth over $1 billion. It is hard to say how these setbacks will affect the company in the short term.
My main concern is regarding Pueblo Viejo because since last August, the mine had started commercial production. Total production was estimated at 0.5-0.65Moz of gold at total cash costs of $375-$425/oz for this year. In the first full five years of operation, the company is anticipating production to be about 0.63-0.68Moz at total cash costs of $300-$350/oz.
Halted production would have a huge hit on the company's future to ensure its return on investment. Nevertheless, I remain positive that a resolve on this issue will be provided sooner rather than later. Therefore, investors with long positions should not be much affected in the long term and I believe it is an attractive entry point right now, the stock trading at the $17.95 level, which has a fair value of $26 a share according to Morningstar.
Disclosure: I am long ABX. I wrote this article myself, and it expresses my own opinions. I am not receiving compensation for it (other than from Seeking Alpha). I have no business relationship with any company whose stock is mentioned in this article.