Atlantic Power (NYSE:AT) has been punished by investors over the last year. The company was offering a hefty 13% dividend in 2012, and usually when something seems too good to be true, it is not. Dividend-seeking investors and mutual funds lost substantial amounts of capital due to the company's failure to disclose information and provided misleading statements about the company's operations. As a result, the company's PPS saw a steep decline, and several law firms have started to file class action lawsuits against the company (See here: 1,2,3,4). AT's PPS have declined 58% YTD and 70% over six months, (figure 1). Meanwhile, most investors are still busy digesting the recent dividend haircuts, massive share value depreciation. I would like to present an even more pressing issue that could drive the company's PPS to new 52-week lows and jeopardize its dividend payment integrity.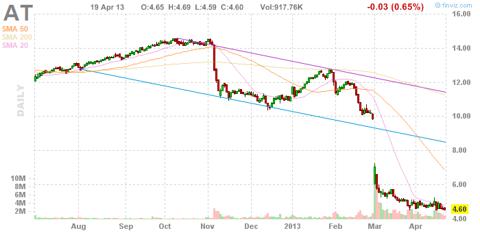 Figure 1. AT price-per-share performance from July 2012 to-date.
What is the issue at hand with Atlantic Power?
Two must-read articles should bring a quick up-to-date to most investors. These articles may be found here and here. Although the company may seem attractive for a long position after a 50% drop, I believe the company will see its PPS decline further for reasons herein described.
Recalling from my previous article, vide supra, the company produces 58% of its electricity by natural gas power plants, (see figures 2 and 3 below). Natural gas prices have more than doubled over the past year. Does this present a problem for the company? Short answer… Yes.
The company is expanding its clean-energy operations through the 300 MW Canadian Hills eolic project and by the acquisition of 120 MW Ridgeline Energy project, another clear energy facility. Further, the company is constructing a 53 MW biomass electricity production facility in the state of Georgia. However, the cold fact is that the company is still largely leveraged to the prices of natural gas. Increases in the commodity prices will directly impact its operation costs.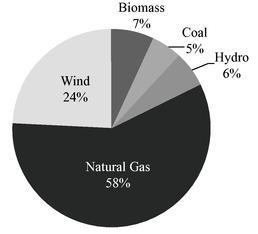 Figure 2. Atlantic Power electric power production.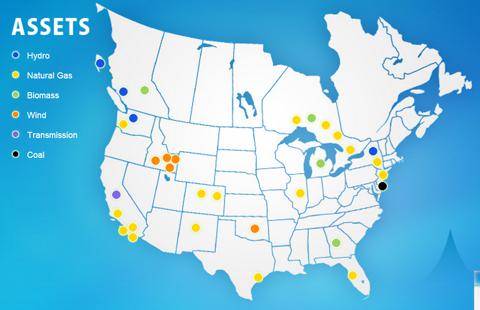 Figure 3. Atlantic Power facilities in the United States and Canada.
Natural gas prices have increased by 230% from $1.90 per Mcf in May 2012 to current levels of $4.39 per Mcf. Further, in the United States, the average share of electricity generated from coal dropped from 58% in 1997 to 45% in 2009. What's more is that the use of coal to generate electricity declined by 21% in the first quarter of 2012 compared to the same period in 2011. As coal demand decreases, natural gas prices increase since utilities are migrating towards cleaner electricity generation.
Since natural gas prices steadily decreased for 2011 and 2012, large companies such as Chesapeake Energy (NYSE:CHK) and EXCO resources (NYSE:XCO) reduced their rig count by 80%. Although the natural gas prices have more-than-doubled since the second half of 2012, companies such as Devon (NYSE:DVN) do not plan on drilling for natural gas at all this year. This gesture hints that supply will not rise in the interim, and it will drive the commodity's prices upwards. Moreover, The Marcellus Shale Coalition said that current natural gas prices will have to be sustained for a period of months or years for companies to resume previous natural gas drilling operations.
Well-known investors such as Jeremy Grantham, co-founder and chief financial strategist of GMO, claimed that the current natural gas surplus levels will soon revert to a shortage, bringing appreciation to the commodity prices. He even claimed that the prices of natural gas will triple over a five-year span.
Conclusion
Setting aside Atlantic Power dividend payment cuts and lawsuits being filled against the company, a more pressing matter should be in investors' minds. Although the company is moving to cleaner electricity production, the company still generates 58% of its electricity via natural gas. Natural gas prices have increased dramatically over the last year, and some analysts claim that the recent rally is not yet over. Further, natural gas production companies such as Chesapeake Energy are not boosting their natural gas production and natural gas prices should rise due to a controlled supply. Recent price increases in the commodity will increase the company's operating expenses significantly, and it will reduce its net income. In brief, I believe the dividend payment may be reduced again in the near future. In my opinion, the outlook for Atlantic Power grows dimmer as natural gas prices increase.
Disclosure: I have no positions in any stocks mentioned, and no plans to initiate any positions within the next 72 hours. I wrote this article myself, and it expresses my own opinions. I am not receiving compensation for it (other than from Seeking Alpha). I have no business relationship with any company whose stock is mentioned in this article.