It's a good feeling to know that Intel (NASDAQ:INTC) bears have fired all of their ammo. Stacy Rasgon with Sanford Bernstein repeatedly cautioned about Intel's proposed capital expenditures ("capex") spending outline at the Q4 2012 call, James Covello of Goldman Sachs has had a $16 price target on the stock for what seems like an eternity, and then you had Mr. Alex Guana from JMP securities try to sell investors an, erm, "amusing" rumor about Haswell's voltage regulators not working properly. All-in-all, the bears have pretty much exhausted all of the arguments, fired all the ammo, and have said every bearish thing that could possibly be said. And yet the stock keeps climbing. Why?
The Shorts Refused To Believe The Tablet Story
The shorts well and truly expected that given the IDC PC data that Intel would guide down Q2 or miss Q1 badly. Jeez, neither of those things happened and all of a sudden, with 5% of the float short and a >4% dividend yield, it didn't seem like such a great idea to short the world's mightiest semiconductor company. Further, given that on both the call as well as at IDF, Intel demonstrated some very solid future products, as well as confirmed that its latest tablet chips doubled in sales from 4Q 2012 to 1Q 2013, and are expected to double again from 1Q 2013 to 2Q 2013, it seems like the argument that Intel isn't in mobile is quickly falling apart. You want to see just how many shipping low power tablets Intel's chips power? Here are just a few of them (I'm providing links to where you can buy them, along with pricing, to give you an idea of the value proposition here):
ASUS ME400C ($429):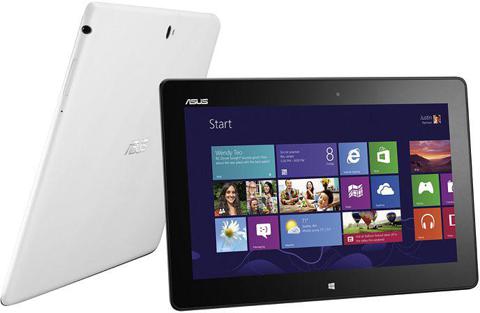 Acer Iconia W510 ($399):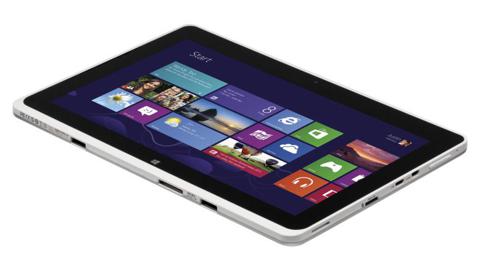 HP (NYSE:HPQ) Envy X2 with Keyboard dock ($600)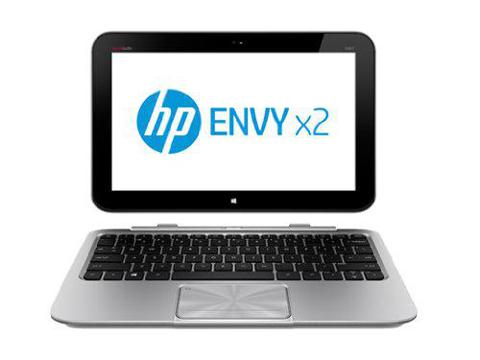 Generally speaking, these tablets are more powerful than the Nvidia (NASDAQ:NVDA) Tegra 3 and the Qualcomm (NASDAQ:QCOM) Snapdragon powered Microsoft (NASDAQ:MSFT) Windows RT tablets, for the same (or cheaper) price, battery life, and with full desktop application compatibility. In fact, if you take a look at the tablets with the Qualcomm chip, you'll notice that they're even pricier than the Intel Atom based ones!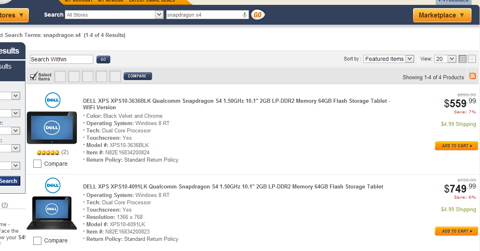 Intel's Chip Pricing Is Sensible
Another common argument is, "oh no, Intel's tablet chips will either be super low margin or they will cost a bundle", which is flat out false given that the tablet vendors are able to offer devices at competitive price points. That being said, just how much does Intel charge for one of these Atom Z2760 puppies? Well, let me tell you...it's not $20. In fact, Intel was kind enough to finally release pricing of these chips on its website. It turns out that an Atom Z2760 is $41: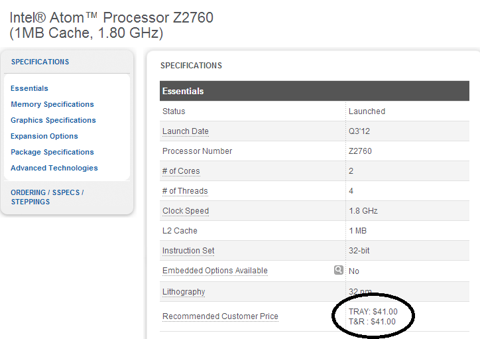 So, it's not as though Intel is pricing itself out of the market. At ~60% gross margin or so (this makes sense as some of Intel's fabless competitors report ~50% gross margin), Intel is still turning a tidy profit. Sales of these chips won't eat into the higher ASP "Core" processors, but they will probably eat into the "Pentium" and "Celeron" products which sell for about $40 - $50 anyway. But the thing is, this space is already being eaten into by the ARM (NASDAQ:ARMH) vendors, so Intel, if anything, stands to gain back/maintain share with this move.
Conclusion
Intel is in tablets and phones today, and it is gaining traction, so those arguments to anybody who knows what's going on seems a little bit misguided. The tablet volumes, as noted above, are expanding rapidly, and I believe that it only gets better with "Bay Trail" later this year. Smartphones, too, although Intel doesn't have the home field advantage like it does in tablets by being the only low power chip vendor with full Windows 8 support. If you open your eyes to the plan that Intel has set in motion, and if you pay attention, you will see that Intel has been doing exactly what the more misinformed critics have wanted it to do all along...and then some.
The bears are out of ammo, and Intel's tablet march will only gain strength as we enter the back half of the year. Don't be on the wrong side of the trade. Don't be on the side of the bears who have now resorted to making things up and twisting facts to try to push the share price down. They will most likely lose.
Disclosure: I am long INTC, NVDA, MSFT. I wrote this article myself, and it expresses my own opinions. I am not receiving compensation for it (other than from Seeking Alpha). I have no business relationship with any company whose stock is mentioned in this article.
Additional disclosure: I am short ARMH