Last Friday, I wrote an article where I stated the following:
RTK has an upcoming conference call, and with so much cash, I would not be surprised if they announce a stock repurchase or similar program.
Well, it looks like shareholders won't have to wait until the shareholder meeting for the news. Rentech (NYSEMKT:RTK) announced today that they will be implementing a $25 million share repurchase.
LOS ANGELES (AP) -- Clean energy firm Rentech Inc. said Monday that it plans to buy back up to $25 million in company stock through the end of 2013.

Rentech said the repurchase will not start until after the company reports its first-quarter results. It is scheduled to make that report May 9.
The analysis I used to reach that conclusion was pretty straight forward, and didn't really need any high level computing - it simply needed a little common sense. RTK had a lot of cash, more cash coming in and nothing really to do with it. Put yourself in the shoes of the CEO: What would you do? Continue to make essentially nothing on your cash or buy back shares? I would buy back shares. The analysis really wasn't any more complicated than that. Sometimes the simplest analysis is the best.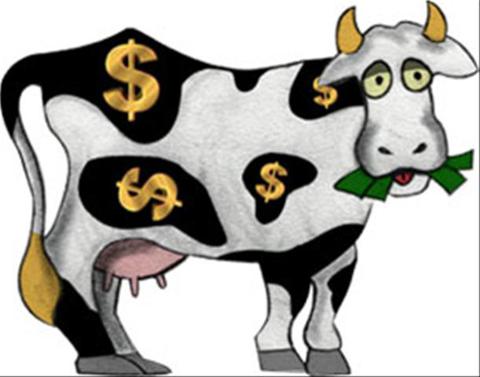 The company had a successful share repurchase program previously, which helped propel the stock from under $2.00 to over $3.00. That program ended in March 2013. The stock has fallen from over $3.00 in early February 2013 to under $2.00 in April 2013. The stock has since rebounded, and now trades over $2.00.
On Feb. 27, 2012, Rentech, Inc. (the "Company") announced that its Board of Directors has authorized the repurchase of up to $25 million of its outstanding common shares. The share repurchase program is expected to be effective on or about March 20, 2012 and will be funded by the Company's available cash. The Company may buy shares in the open market or through privately negotiated transactions from time to time over the next 12 months as permitted by federal securities laws and other legal requirements.
What is nice about RTK is that they own 61% of Rentech Nitrogen Partners (NYSE:RNF), which pays a hefty dividend each year. The company recently reaffirmed its 2013 guidance of $2.60/share. Where RNF provides farmers with nitrogen fertilizer to make their crops grow, RNF provides cash to fertilize the balance sheet of RTK and make it grow.
It reaffirmed its distribution guidance for FY 2013 of $2.60; and it then told how much extra cash would be available for distribution in each year due to the notes offering monies. The per unit increases are expected to be: $0.18 in FY 2014, $0.28 in FY 2015, $0.60 in FY 2016, and $0.69 in FY 2017.
RNF has 38.8 million shares outstanding, so the total 2013 distribution should be 38.8 x $2.60 = $101 million. RTK's share should be 0.61 x $101 = $61.5. That pays for the repurchase and more. The key point is that RTK has a cash cow with its RNF holdings, and has been unable to find a good use for all the cash they have and have been getting. And those cash payments are forecast to be growing in the future. In my opinion, that is a recipe for more share repurchase programs in the future.
I recently did a similar article on Ballantyne Strong (NYSEMKT:BTN), which is similar to RTK in that they have plenty of cash, can't seem to find a use for it, and had a recent successful share repurchase that ended - and the stock fell. Put yourself in the shoes of the CEO and, in my opinion, the option becomes pretty clear.
In conclusion, RTK's announcement to repurchase shares was pretty predictable. The only real analysis was to play CEO for a day. The nice thing about RTK, however, is that they don't only have plenty of cash on the books - they own a stream of cash. That stream of cash can fund future share repurchases. Even if RTK stops the repurchase programs, the only logical reason (ceteris paribus) to do so would be because they have other options for the cash that would provide even greater value to shareholders. That is a pretty good position to be in - to make a decision between good and better.
Disclosure: I am long RTK, BTN. I wrote this article myself, and it expresses my own opinions. I am not receiving compensation for it (other than from Seeking Alpha). I have no business relationship with any company whose stock is mentioned in this article.
Disclaimer: This article is not an investment recommendation. Any analysis presented in this article is illustrative in nature, is based on an incomplete set of information and has limitations to its accuracy, and is not meant to be relied upon for investment decisions. Please consult a qualified investment advisor. The information upon which this material is based was obtained from sources believed to be reliable, but has not been independently verified. Therefore, the author cannot guarantee its accuracy. Any opinions or estimates constitute the author's best judgment as of the date of publication, and are subject to change without notice.