The rally in the Nikkei 225 (up 2.32%), Shanghai Composite (up 1.55%) and Europe in general (EURO STOXX 50 up 1.47%) didn't spill over into the US. The pre-market Durable Goods report was worse than expected. The S&P 500 opened in the green but then slipped to its intraday low less than an hour later. A rally off a higher low during the lunch hour showed signs of promise, but the final hour of trading brought the index to a flat finish, up one basis point.
Here is a 10-minute look at the week so far with yesterday's narrow trading range highlighted. Only seven of the 78 market days in 2013 have had a narrower range.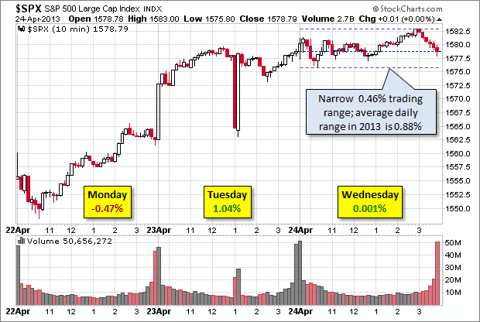 Click to enlarge
Even though the index went nowhere, it did so on 8% above average volume ... and that's without the benefit of a bogus tweet.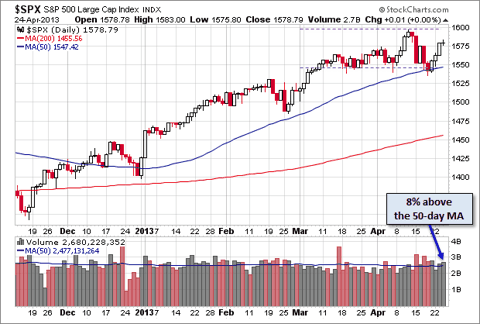 Click to enlarge
The S&P 500 is now up 10.70% for 2013 and 0.92% below the all-time closing high of April 11th.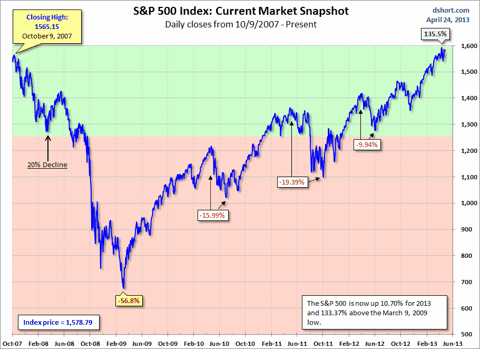 Click to enlarge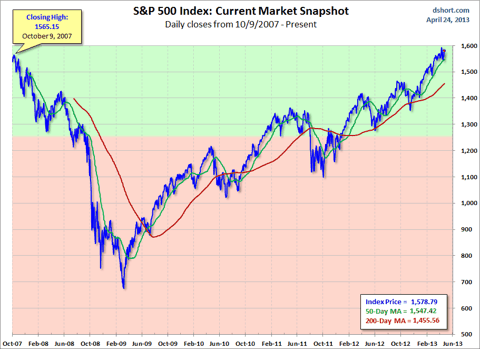 Click to enlarge
For a better sense of how these declines figure into a larger historical context, here's a long-term view of secular bull and bear markets in the S&P Composite since 1871.