By Jim Nelson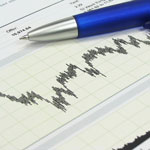 Wall Street is constantly hung up on finding the next giant economy. Is China going to continue to grow as a superpower? What about India?
The suits on the Street ask themselves these questions every day. They don't realize that these superpowers aren't the only places you can make big money.
Indonesia has the world's fourth largest population, over 200 million people, but it ranks no. 16 in GDP purchasing power. Poverty and disease plague this sleeping giant. That's why the median age of the country is just 28 years old.
The country has made some progress of late through the presidency of Susilo Bambang Yudhoyono. Elected in 2004, Yudhoyono was an already important and popular figure in Indonesia after a few stints in the first couple cabinets of the fairly new democracy. He has the rank of General and is a very influential military leader worldwide.
He continues to stay popular and will, in all probability, get reelected later this year. Yudhoyono is not only a military-focused politician, he's also an economic visionary in a country that desperately needs that kind of vision.
In just his first term, he's already signed an important trade agreement with Japan, opening his country's enormous population to the world's second largest economy.
Barack Obama recently invited Yudhoyono to the White House to discuss the U.S.'s role in helping developing countries during this economic recession. The two met again a few weeks later at the G-20, which Indonesia recently joined.
All of this prestige helped Yudhoyono make Time's 100 Most Influential Persons list this year. But it's also helped segments of Indonesia's population obtain some new G-20 benefits.
Even with all of the international help, Indonesia may not ever become a superpower. But the country does provide unique opportunities…if you know where to look.
The Growth Story of the Century
One of the most exciting growth industries in the Far East is Internet service providers. According to InternetWorldStats.com, 73.8% of Japanese and 76.1% of South Koreans are online. Even about one in every four Chinese citizens now has Internet access…
Indonesia is trailing in the region with just 10.5% of its population online. Here's our growth opportunity! In 2000, only two million Indonesians had the Internet. That number is set to reach 25 million this year.
But this growing ISP industry is only part of the story…
While Indonesia continues to struggle with some basic luxuries that the Western world takes for granted — such as cable television and wireless Internet access — its citizens do have cell phones. In fact, around 58% of the population already has a cell phone subscription — that's over 130 million subscriptions.
Even with so many current subscribers, growth hasn't slowed at all. The mobile phone industry is still growing at a 36% clip annually.
The reason I bring these two industries up together is because of a unique opportunity. I found a company with a 46% market share of both the broadband Internet and the cellular industries. That's the top spot. This is like finding Ma Bell at the turn of the 20th century — minus the anti-trust issues. It's PT Telekomunikasi Indonesia (NYSE:TLK).
You see, this company's largest investor is the Indonesian government. It's a rock solid company that I'll be recommending early next week to my Lifetime Income Report readers.