While it seems that just about every economic indicator being released these days has been weaker than expected, today's jobless claims reading provided a little bit of a bright spot. While economists were forecasting claims to come in at 350K, the actual reading came in 11K lower at 339K, which is just 5K above the post-recession low.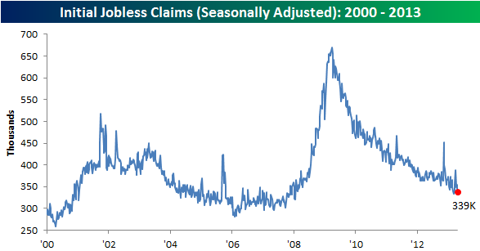 Click to enlargeThis week's decline caused the four-week moving average to fall to 357.5K from 362K. This level still has a ways to go before the post-recession low of 340.8K comes into play.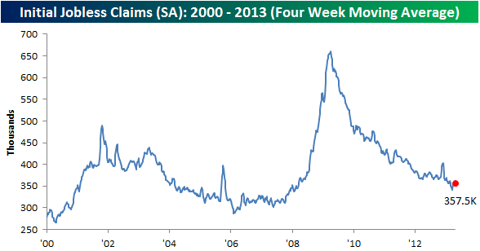 Click to enlargeOn a non-seasonally adjusted basis (NYSE:NSA), jobless claims fell to 323.5K from last week's reading of 358.2K. For the current week, this is the lowest reading in claims since 2007, and it's well below the historical average of 371.4K for the current week dating back to 2000.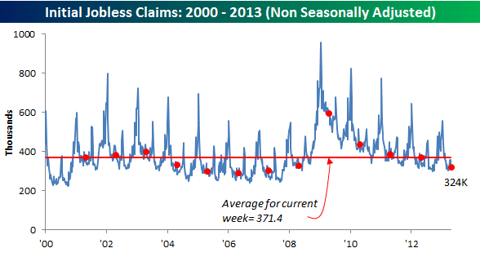 Click to enlarge