Peruvian precious metals miner Compania de Minas Buenaventura (NYSE:BVN) said Thursday that development plans for its Minas Conga copper and gold project could be further complicated due to lower mineral prices.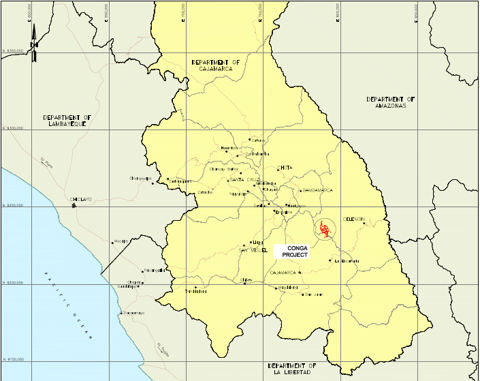 Click to enlarge
(Click to enlarge)
Source: Knight Piésold Consultores S.A.
The Conga Project is one of Peru's biggest mining projects, requiring an investment of $5 billion. Conga is a joint-venture developed by Newmont (NYSE:NEM) with a 51.35% ownership, Buenaventura with 43.65% and IFC (International Finance Corp.), 5%. Conga is located within close proximity of existing operations at Yanacocha. Due to local political and community protests about the concerns of potential impact over the local water supply, construction and development activities were largely suspended in November 2011.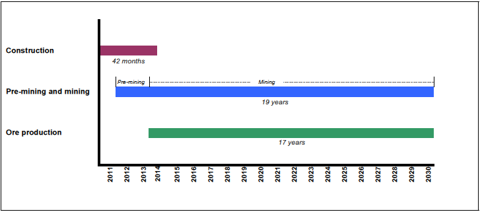 Click to enlarge
(Click to enlarge)
Source: Knight Piésold Consultores S.A.
However, in April 2012, the Peruvian Government confirmed that Newmont's initial Environmental Impact Assessment met the Peruvian and International standards. The review made recommendations to provide additional water capacity and social funds which was accepted. Thus, the project was carried forward in June 2012.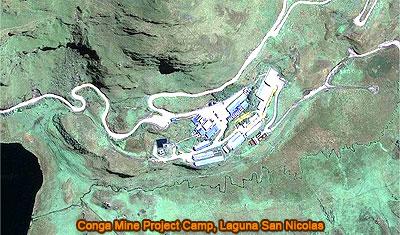 Source: Newmont Mining
The company has agreed to address these concerns over the project by building water reservoirs that will increase the supply of water to local populations before starting construction of the mine. Capital spending of this agreement resulted in building water reservoirs ($20 million), completing the last engineering activities ($110 million) and building roads and water systems ($20 million) for a total of $150 million that should be spent over 2013.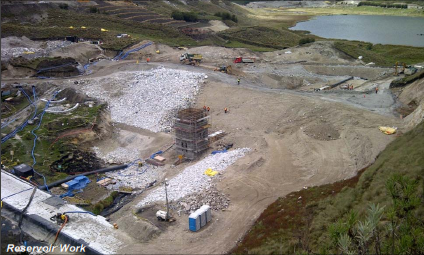 Source: BMO Metals & Mining Conference, February 2013
Thursday, in an interview at the World Economic Forum, Buenaventura Chief Executive Roque Benavides said that the project's development plans could be further impacted by the fall in copper and gold prices. Metal prices have seen sharp declines recently after years of gains. On April 16, the price of gold fell to its lowest level in two years following new signs of a slowdown in the global economy.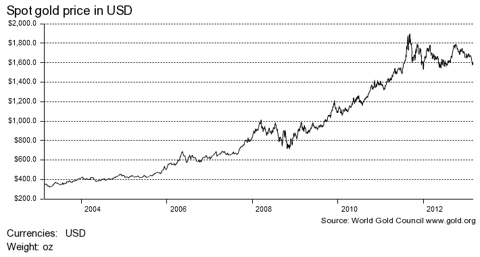 Click to enlarge
(Click to enlarge)
According to Mr. Benavides, the sell-off was an overreaction, pointing to a recovery in prices in recent sessions. He said that the fundamentals to support gold prices remain. Buenaventura operates several of its own mines in Peru and also has a minority stake in the Yanacocha gold mine. Mr. Benavides said that Yanacocha is expected to produce about 1 million ounces of gold this year.
Newmont is expecting the average annual attributable production at its Minas Conga deposit of about 300,000-350,000oz/year of gold and about 80-120M lbs/year of copper in the first five years of production. The company reported 6.5Moz of attributable gold reserves and 1.69 billion lbs of attributable copper reserves. Conga deposit is ranked 18th on the world's top 50 undeveloped deposits of gold by global resources listed by the NRH.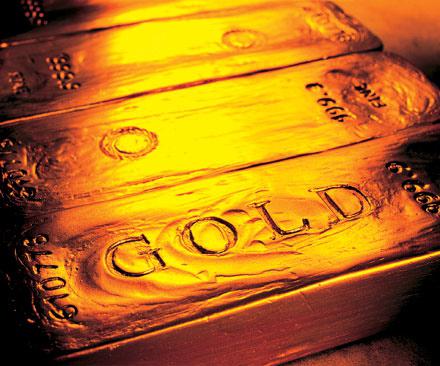 Last Tuesday, S&P revised the outlook for Newmont Mining to negative from stable. The explanation for this was to reflect the potential for leverage to exceed its previous expectations if the lower gold price is sustained. S&P affirmed its ratings on Newmont, including the "BBB+" corporate credit rating.
Investors didn't seem to react negatively over this news as Newmont's stock closed Thursday at $34.33/share without any gain or loss over Wednesday. However, it's hard to say at this point of time if Buenaventura's statement will eventually have an impact if gold and copper prices suffer a comparable drop like the one that occurred on April 16. Is the Conga Project in Jeopardy? Only time will tell.
Disclosure: I have no positions in any stocks mentioned, and no plans to initiate any positions within the next 72 hours. I wrote this article myself, and it expresses my own opinions. I am not receiving compensation for it (other than from Seeking Alpha). I have no business relationship with any company whose stock is mentioned in this article.