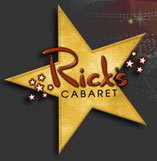 Our favorite purveyor of adult fantasy, Rick's Cabaret International (NASDAQ: RICK) reported results May 12th, and there appears to be good news on the horizon.
I am recommending immediate purchase of shares in Rick's stock at or around $6-7 per share, and in fact I added to my position at $6.90 on May 13th.
Readers of my Twitter feed were able to take advantage of my real-time buy alert as well as a weak stock market to grab shares of Rick's at a fantastic price, as the company's results while not stellar, show marked improvement and portend greater things ahead.
As I wrote in my recent buy recommendation for Rick's shares, I feel that the company has reached an inflection point.
While the economy still shows signs of weakness, it appears that as a result of Rick's best-in-breed status, rebranding efforts at underperforming clubs, as well as several marketing campaigns, the company is expanding market share and wisely spending now to reap the benefits later.
In this post I'll be breaking down Rick's full earnings release, as well as their analyst conference call, and round out my post with what you should do with Rick's stock whether you do or don't own it yet.
New to the Rick's story?
Rick's Cabaret International, Inc., owns and operates upscale adult nightclubs serving primarily businessmen and professionals.
Rick's differentiates themselves by providing an atmosphere where they can offer a unique quality entertainment environment that includes highly experienced and well screened entertainers, high quality managers hired from within the adult entertainment industry, and finally, providing an atmosphere and ambiance, including exclusive VIP rooms, that appeal to upscale clientele.
Rick's also owns and operates several online and offline media properties that produce adult websites as well as cater to owners and operators of intimate apparel and adult retail stores.
Rick's nightclubs offer live adult entertainment, restaurant, and bar operations in Houston, Austin, San Antonio, Dallas and Fort Worth, Texas; Charlotte, North Carolina; Minneapolis, Minnesota; New York, New York; Miami Gardens, Florida; Philadelphia, Pennsylvania and Las Vegas, Nevada.
As of March 31st 2009, Rick's operated 18 adult nightclubs.
I'll break down this report into 4 parts:
Hit Me With The Numbers: Sales Increase, Beat Estimates
Other Business Highlights: Cash Flow Back, Company Sells 2 Underperforming Clubs, Renegotiates All Debt
Conference Call Highlights: CEO Discusses Turnaround in Vegas, Other Clubs
Bottom Line: Bought More Rick's, You Should Too
Hit Me With Some Numbers
Sales higher, same-club sales decline
(Growth from previous year's Q2/analyst's estimates where applicable [only 2 analysts cover Rick's]):
Q2/09 sales of $18.4 million (up 21.6% from $15.09 million prior year/vs. $17.46 million projected by analysts)
Q2/09 operating income of $3.24 million (down 31.4% from $4.73 million prior year)
Q2/09 net income of $.84 million (includes discontinued operations) (down 67.8% from $2.6 million prior year)
Q2/09 earnings per share of $0.09 (includes discontinued operations (down 73.5% from $.34 per share prior year/vs. $.11 per share projected by analysts)
Q2/09 operating margin of 17.7% (down from 31.3% in the prior year)
Q2/09 net income margin of 4.57% (down from 17.3% in the prior year, flat from 4.56% in Q1/09, and down from 8.4% in Q4/08)
Same-club sales: down 6.9%
My Take: Rick's preannounced their earnings on April 7th, and said that their top line would be $18.07 million, so it looks like after tallying the numbers, they actually came in quite a bit higher, topping analyst's estimates.
In addition, it looks like Rick's was quick with the trigger as well when calculating their same-club sales which were initially reported in that same release as having declined 7.6% to $14.05 million in the quarter, while actual results came in a little better at a decline of 6.9% to $13.9 million.
I believe the discrepancy has to do with the 2 clubs that Rick's closed and excluding the discontinued operations of those clubs, so we'll call that a wash in actuality.
Rick's recently preannounced April sales and same-club sales, and while sales were up 44.6% over April of last year, same-club sales declined by 4.8% showing a slowdown in the rate of decline for same-club sales.
In addition, you'll notice that the results are inclusive of results from discontinued operations.
In the quarter, Rick's sold or was in the process of selling, 2 clubs, and had to write down the value of those clubs as a result of selling them for a loss. That is reflected in the totals for operating income and net income.
Excluding these one-time charges, Rick's would have come in ahead of estimates for EPS to the tune of $.16 per share.
My only real problem with the overall results would be that Rick's ramped up advertising expenses from about $600,000 last year in this same period to over $1.5 million this time around, with the bulk of that going towards their lagging Las Vegas location.
Other Business Highlights

Cash flow back in a big way, renegotiated debt, bailing on 2 clubs

Cash flow from operations for Q2/09: $3.612 up from -$.57 million in Q1/09.
Free cash flow for Q2/09: $3.35 million up from -$1.19 million in Q1/09
Cash flow from operations 6 months ended Q2/09: $3.04 million
Free cash flow 6 months ended Q2/09: $2.16 million
Stock repurchase program update: Rick's bought back 162,041 shares of stock so far in the last six months at an average price buyback of about $3.615 a share, and have thus lowered their overall share count.
Forward guidance: None given, but Q3 results are are already on track to exceed Q2 based on turnaround efforts at current clubs
Forward operating cash flow projections: $1 million cash flow per month run rate as of now projection
Cash/Debt on hand: $5.33 million/$29.7 million vs. ($2.98 million/$32.48 million in Q1/09) vs. ($5.6 million/$33.6 million in Q4/08): due over the next 5+ years, with $1.3 million due in 2009.
Sold 2 underperforming clubs in the quarter
Renegotiated all debt to later maturity

My Take: Rick's really too care of their cash this quarter, and became cash flow and free cash flow positive for the 6 months ended in Q2/09 in a big way.
This money was well spent in a combination of stock buybacks at a low price in the stock near its all time lows, and paying off debt to the tune of about $4 million since the end of 2008.
Rick's is on the hook for about $1.3 million more this year, which they will be able to handle easily out of their existing cash, as well as the free cash flow that they will be generating to the tune of about $1 million per month from here on out.
I'll discuss below in the conference call section in more detail about Rick's put option obligations and debt for this year, as they pushed back all of their current debt into later this year, and into future years, saving them valuable liquidity for possible acquisitions.
Finally, for my tastes, the best news was that Rick's dumped a couple of their underperforming clubs.
The company sold one of its nightclubs, Encounters in San Antonio, on March 1, 2009 for $40,000, including $5,000 in cash and a $35,000 note payable monthly for one year. Rick's recognized an impairment of $221,563 for this club during the quarter ended December 31, 2008 and the actual loss at date of sale was $226,175.
The company also has put its Rick's Cabaret nightclub in Austin, Texas up for sale and currently has a contract for sale of the club for $2,000,000, including $700,000 in cash and a ten-year $1.3 million note. The sale has not closed as of the filing of Rick's 10-Q. The company recognized an impairment of the net assets of the club of $823,090 as of March 31, 2009, recognized in the consolidated statement of income as loss from sale of discontinued operations, which affected operating income, as well as net income.
Add it all up, and it was a good quarter all things considered.
Conference Call Highlights
CEO Discusses Turnaround in Vegas, Other Clubs
Miami Club: The CEO stated that Rick's club in Miami called Tootsie's is "still our powerhouse", even though the club was a little off for the quarter, year-over-year, by a small amount.
He further stated that in April they did see a slight improvement; still almost flat but actually a little better than the previous year's April, with strong revenues and margins.
New York City: continues to be a very strong performer. CEO indicated that they haven't seen any slowdown at that location; the numbers continue to be strong and their visits are up.
The New York club has seen continued strength and a positive impact from Howard Stern, from ESPN, from the New York Post, and other media exposure that Rick's has been getting in that area.
The Philadelphia Club Onyx: really took off this last quarter after being reconcepted.
Management expects to see even stronger results as they move into the quarter.
He further stated that Philadelphia had a lot of very, very cold nights and a lot of bad weather and yet the club still had 100+ people standing in line on Friday and Saturday nights waiting to get in.
CEO stated that: "I wouldn't even stand in those lines in that weather, so it's going to be a very good summer, we believe, at that location."
He further stated that they are drawing in top athletes, top hip-hop artists, and that they are customer magnets so whenever they show up the cell phones and text messages go crazy and the club fills up immediately.
Rick's in Dallas: was converted into an XTC Cabaret and that conversion has done very well for the company as they're seeing increase in revenues and a profitability.
Another club in Dallas, the Club Onyx location, didn't have a liquor license in the last quarter and now has a liquor license and is now profitable.
Las Vegas Club: Current "marketing" campaign has been successful as the April numbers of $1.86 million in sales indicate.
Though the marketing costs are very expensive right now, management believes that eventually they will bring those numbers down without bringing the sales numbers down as much.
CEO further went on to say that the club lost approximately $633,000 in the second quarter, but they have cut costs and launched the marketing campaign, and also formed a marketing partnership with the Hard Rock Hotel and Casino to put the Rick's Cabaret Rock Star Suite in the hotel.
He further stated that they expect further improvements in not only Rick's in Las Vegas, but in their other clubs as well, as the economy rebounds.
Finally, he noted that a lot of the 2nd quarter revenue increase for the company was due to the last couple of weeks in Las Vegas, when RICK's started a very aggressive marketing program around March 17.
My Take: As I stated above, the only real issue I have with Rick's overall results, especially in this economy, is that they spent so heavily to jack up sales at their Las Vegas location.
It was also noted on the call, that part of this "marketing" as it were, is spent paying cab drivers to deliver patrons to the club in a widely accepted, but frowned upon and illegal practice.
I don't so much have an issue with this, as let's be honest, we are investing in a strip club operator, and not all of their "marketing" is going to be kosher to standards of other companies.
As long as everyone else is on the same playing field as Rick's, and it appears that Rick's actually had to step up their game because they were losing market share by not adhering to these practices, then I am OK in terms of doing what it takes to get this club going.
We'll see how this plays out in the coming quarter as the CEO stated that they would slowly ramp down these expenditures, as well as deals in place with the Hard Rock Hotel and Casino, and instead focus on getting the club more profitable.
Put Options/Debt Renegotiation Discussion: The CEO talked about the recently announced deal to renegotiate all the put options that Rick's was due to pay out in the coming months.
The CEO stated that what the put option/debt changes effectively did for Rick's was to defer a lot of cash that would have been paid out over the next 12 months and by deferring that cash the company will then start paying that cash in months 13 through 24 and months 24 through 36 going forward.
Some of them are just extended out for term periods for 5, 6, 8, or 10 months, depending on how they were negotiated.
In effect, the put options give Rick's interest-free loans because the company would have paid that cash out and instead they are now going to get to hold onto that cash and buy those shares back at a slower rate.
The CEO further stated that it also gives the company a chance, if the market rebounds and the stock goes back to previous levels between $20 and $30, that they may not have to pay any of that cash out and it gives them a much longer period of time for the market to come back.
Finally, the CEO stated that all the shares that have been put back to the company, starting in April, the company has bought back those shares and that they were not dilutive to Rick's stock.
My Take: As I've written about before, this is all good news for not just Rick's as a company, but also us as shareholders as it provides added liquidity, and pushes back the date and possibly the cost, of Rick's buyout amount of their acquisitions, especially if their stock price continues to rise.
In addition, on the conference call, the CEO was asked how he got these owners to renegotiate their puts, and he basically said it was merely because of the relationships that he had with the owners of these shares and their willingness to work with him to help out the company longer term, and quite possibly, to earn themselves more money if the stock price rises significantly.
Following is a schedule of the annual obligation (after the renegotiation) Rick's would have if the stock price remains in the future at the closing market price on May 4, 2009 of $7.00 per share:
For the Year Ended September 30:
2009: $1,301,352
2010: $2,676,000
2011: $3,140,000
2012: $2,147,352
2013: 144,648
Total: $9,409,352
I advise you to read up on this whole process and how Rick's uses put options to pay for acquisitions.
I wrote a detailed explanation in my last Rick's conference call post, as well as a more recent post discussing Rick's renegotiation of these put options and debt.
Acquisition Strategy: The CEO stated that Rick's is once again looking for acquisitions.
As the stock continues to come back he said they start to get more aggressive, and if the stock price gets back to a level they are comfortable with, they will consider using equity again, otherwise they will use company cash and debt.
He further mentioned that this was the main reason the company was so excited about lowering their cash outlays on the put options because by keeping that cash in the company they will have a much larger pool of cash to go after acquisitions.
He said there are a lot of potential acquisitions out there, and that they are looking for locations that will help build their brand and expand the Rick's name and also for locations that are immediately profitable so that they don't have to go in and have a ramp-up period.
Future Growth Strategy: When talking about their growth strategy, the CEO stated that Rick's would focus on their core competencies, clubs that they are doing well in, and focus on those clubs.
In addition, as far as marketing goes, the CEO stated that they are most likely going to continue to spend a lot on marketing until the economy recovers.
But he also said that as a result of the market share gains as a result of these marketing expenditures, they believe that the gains in market share will pay dividends when the economy recovers they will be able to lower costs and increase their sales at the same time, which will have a doubling effect on earnings.
The biggest drag on this will be their Las Vegas club accounting for about $1 million in marketing expenses this year, mostly related to fees the clubs pay cab drivers to get people to their clubs in addition to their other initiatives with Hard Rock, etc.
The CEO expounded on that point by noting that Ricks' advertising and marketing cost were much higher at their Vegas location over the last few months, but that their revenues were much higher, and their losses were narrowing.
Patron Tax In Texas: The CEO talked about how a tax in Texas called the Patron tax is a $5 per customer fee that the clubs have to pay for everyone that enters the building.
He further stated that there was a bill put before the House to have it changed to a 10% sales tax and credit businesses that had paid it retroactively towards future tax payments.
During the call, the CEO was handed an article that said that the bill had indeed passed today.
He stated that that will be big for the company as it is a large amount of revenue and if enacted, they will gain that back and have a credit towards future tax payouts to the state.
The total amount they would be credited would be about $2.4 million.
Bottom Line
Buy Now, Reap Rewards Later
I'll keep this really simple and list my reasons for purchasing shares in Rick's right now in order of importance to me for my investment thesis:
Reasons I like Rick's Now:
Cash flow back in the house: Rick's cash flow turned decidedly positive this quarter in a big way and a return to those free cash flowin' days are upon us.
Nothing makes me smile like cash in the bank, and Rick's paid down about $4 million in debt over the last few quarters while also buying back shares of their stock, renegotiating other debt covenants to increase that cash flow further, and leaned out operations in terms of cost controls, etc.
The bottom line with any business is its ability to generate cash, and Rick's is showing once again, what a true powerhouse they are at doing just that.
Decidedly more upbeat tone on call, and outlook for economy: Investing is all about looking into the future and making a best guess based on current and past information.
The tenor of Rick's conference call, 10-Q filing, as well as outlook coupled with their April results and overall economic stabilization, leave me feeling much more secure in the company, the economy, and the prospects of both going forward.
It might not turn around right away, but I also think that things aren't going to get worse, and in the mean time, Rick's is generating tons of cash flow even if things stay the way they are right now, with huge upside when there is any uptick at all.
Valuation Looking Juicy: Valuation junkies prepare to bust out your calculators, because Rick's offers a bevy of ratios for whatever your heart's desire is.
Here are just a few:
Discounted Cash Flow Valuation: While everyone's models vary, pricing in a high Beta of 3, along with 0% growth in operating income this year, followed by 15% next year along with other conservative inputs, I get a fair value for Rick's of about $8.15 - $9.40 per share. This number can jump quickly with any upside, or change in results.
P/E Ratio: Rick's trailing P/E sits at about 12.09 including the May 12th results, compared to the restaurant industry overall P/E of about 14.10. Forward P/E for this fiscal year sits at 11.45, and 2010 sits at 6.67, all ridiculously low valuations.
PEG: PEG ratio for Rick's using just a 15% 3-5 year growth rate comes in at .76 for this year, and .44 for 2010, vs. 1.10 for the industry.
Price to sales (P/S): Rick's sits at a .90 vs. 1.9 for the industry.
Price to Book (P/B): Rick's sits at .7 vs 4 for the industry
Price to cash flow (P/CF): Rick's is at 6.7 vs. 10.6 for the industry.
Here's the big one: Price to Free Cash Flow (P/FCF): Rick's trades at an incredible 6.6 vs. 43.7 for the industry!
Debt lowered, What's Left Renegotiated: I love the fact that Rick's is paying off debt that is current, will be able to meet all obligations throughout the next year, and has renegotiated all of their debt for lower payments now and potentially lower ones in the future as well if their stock price rises.
This doesn't even include the cash that is now available for acquisitions or to buy back more stock.
Closing Underpeforming Clubs: Rick's sold one club outright this quarter, and was in the process of selling another one which should close next quarter. I say good riddance as it tightens up operations once we work through the initial write-downs in value.
Same-Store Sales Improving: This is a guarded number that can be somewhat manipulated, that's why it's lower on my list, but suffice it to say, same-club sales declines are slowing and look to be turning flat to positive in the very near future.
Comps Will Look Better Going Forward: Year over year results for profit, cash flow, and revenues as well as same-store sales are going to look very favorable as we enter about the 1 year mark when Rick's operations really started to deteriorate. This will make comparisons easier, and make the company look much better for the investing community's stock charting programs.
Stock Price Momentum, High Volume: Last but not least is the fact that Rick's stock has been on a tear lately rising over 200% from it's lows a few months ago on high volume. Now that the stock is above $5.00 per share, institutional investors can rotate in more favorably, and this is being backed up by several technical indicators. In addition, the stock is trading above its 50 day moving average around that $5.00 mark
Bottom Line: I have been holding Rick's since the days before it crashed to $2.50, and have held on for the round-trip journey back to were shares sit now.
All the while I waited patiently for several things: the stock market to recover, the economy to recover, and finally, for Rick's to recover.
We are at the crossroads of all 3 taking place in one way or another, albeit in disguised and thinly veiled form, where we need to take out our crystal balls, as well as our spreadsheets and chart analysis, to get ahead of the curve.
I added to my position in Rick's with confidence that this turnaround is in place, and was pleased with the latest quarterly earnings, conference call, and company filing which showed transparency and a recovery in place.
I will note quickly, that if the stock takes an unexpected tumble, I would advise you to sell your entire stake in Rick's if shares fall below about $4.75 per share on heavy volume with no news out of the company for the fall.
I wanted to throw that in to protect you and I on the downside, but as of right now, I feel that we are fairly protected from any further breakdown in Rick's stock, and in fact, I feel very strongly that the best days are ahead of us and not only does Rick's qualify for my Double Thesis, but we could in fact see such a move in short order as Wall Street begins to place a correct valuation on this stock.
In the meantime, stay tuned by following me on Twitter for real time updates on Rick's as soon as I become aware of them.
New to the Rick's story?