Clearwire (CLWR) continues to make steady progress on its ambitious plan for a nationwide wireless broadband network built on the WiMax standard. Wednesday, the company reported adding 25,000 subs in the March quarter, to finish with a half million. The company expects to cover turf with as many as 120 million people by the end of 2010.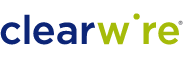 But reaching that goal is going to require massive amounts of capital. At the end of latest quarter, the company had $2.8 billion; the company expects total cap ex this year of $1.5 billion to $1.9 billion. Do the math, and you find the company is going to burn through what's left by late 2010.
Bank of America/Merrill Lynch analyst Michael Funk Thursday morning repeated his Underperform rating and $3 target on the stock, and the capital shortage is a prime reason why. He notes that the company has to balance the opposing forces of managing cash burn while maximizing time-to-market advantage over the coming roll-outs of LTE-based 4G wireless service from Verizon (NYSE:VZ) and AT&T (NYSE:T).
Funk says a softening up of the credit crunch "raises the possibility of Clearwire successfully reducing its funding gap," but he says the cost of capital could push out free cash flow break even and/or prove to be more dilutive to holders than the market is expecting.
Pacific Crest analyst Steve Clement Thursday raises the same issue - and contends that the company needs to solve the funding shortfall sooner rather than later. "We believe that the company likely needs some visibility into financing before the end of Q3 to proceeds with market launch plans as presently construed for late 2009 and 2010," he writes. Clement says the stock is cheap based on the value of its spectrum, but adds that "given the execution challenges ahead…it is too early to build a positive investment case for CLWR."
CLWR Thursday is up 5 cents, at $5.14.