What the heck is going on with HSN (NASDAQ:HSNI)?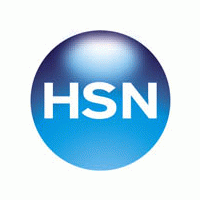 The company, which operates the cable channel which used to be called the Home Shopping Network, along with other retailing properties, was one of the companies that split off late last year from IAC/Interactive (IACI). It has been a fairly volatile stock: HSNI peaked at around $16 last August, a few weeks after the spin, then went into a tailspin that brought the stock down under $1.50 in December. But it has since perked up: HSNI is up 146% since early March, and more than 540% since the December bottom.
I'd note that, like the other former IACI companies, HSN is 30% owned by Liberty Interactive (LINTA), which happens to operate QVC, the company's arch-rival. At various times in the past, there has been speculation that Liberty might want to buy HSN and combine it with QVC. With John Malone showing signs of rejiggering his Liberty empire - witness the recent move to combine Liberty Entertainment (LMDIA) with DirecTV (DTV) - it would hardly be shocking to think he might have something cooking with his home shopping assets.
HSNI Friday is up 54 cents, or 6.5%, to $8.83.