Herbalife (NYSE:HLF) released its first quarter earnings results yesterday after the market closed. While everything on the surface seemed to appear positive and in-line with management's earlier guidance, a closer look at the financials presents a few warning signs that I feel all investors should consider before buying any shares. Below I have provided a review of the release as well as a discussion supporting my growing skepticism towards Herbalife's management.
The Good
For the first quarter, total revenues were reported at $1.12 billion. This was slightly higher than analysts' expected $1.11 billion, and amounted to a growth of 13% over the prior years 1st quarter, which is on the high side of management's expected growth range of 11.5-13.5% for the quarter.
Adjusted EPS were reported at $1.27 per share, an increase of 44% over the prior year's 1st quarter, and higher than both management and analysts expectations. In December, management expected the 1st quarter EPS to fall between $1.03 and $1.07 while analysts were expecting an EPS of $1.07 per share. This is the fifth quarter in a row that Herbalife beat earnings expectations.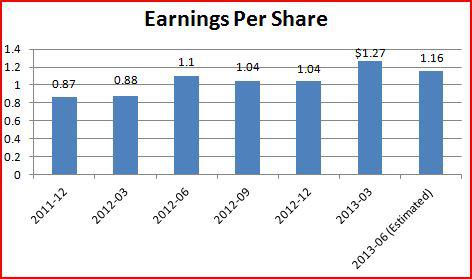 The Bad and Ugly
Venezuela and "Ackman" Adjustment
Before looking any further, I must point out that the reported $1.27EPS is a non-GAAP adjusted figure, and $0.17 above the unaudited GAAP result of $1.10 per share.
Below is the calculation presented in the earnings report:

Click to enlarge
Management warned of these upcoming "Ackman" charges in December and indicated that they expected a one-time cost of "$10 million to $20 million, mostly legal and advisory services, relating to the Company's response to information put into the marketplace by a shortseller which information the Company believes to be inaccurate and misleading."
Low Income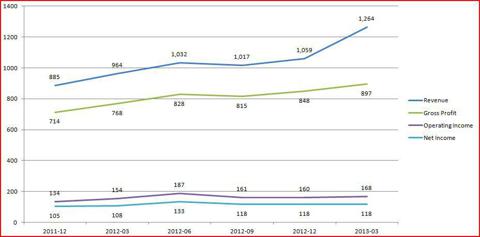 Click to enlarge
As you can see above, even with rising revenues and gross profits, Herbalife is struggling to deliver any significant growth in operating income and net income (GAAP value used for Net Income). And unfortunately, as evidenced by the falling cashflows below, this doesn't seem to only be an accounting and/or non-cash problem.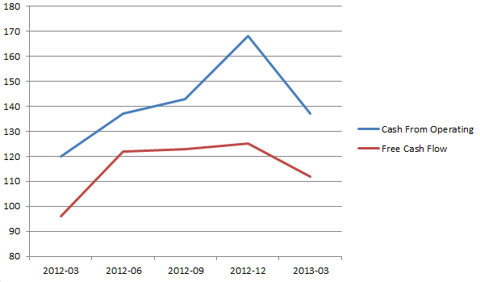 Click to enlarge
Take Away
On the surface results looked pretty positive but:
Higher revenues aren't bringing in higher returns
Management appears to be playing with EPS
Company still without an auditor
Along with the one-time charges, management was able to report a higher EPS due in part to its repurchase of $164.5 million shares (shares down to 108 million from 122.4 million). While I usually like to see share repurchases, these amounted to more than the free cashflows and were not bought at a time when the company was being significantly undervalued (which would be a great time for management to repurchase shares). We will have to see how this plays out in the market today but I am now even more skeptical of management and will definitely not be buying any shares. Good luck Icahn, they are all yours!
Disclosure: I have no positions in any stocks mentioned, and no plans to initiate any positions within the next 72 hours. I wrote this article myself, and it expresses my own opinions. I am not receiving compensation for it (other than from Seeking Alpha). I have no business relationship with any company whose stock is mentioned in this article.