TV content companies have a very hard time justifying moving their libraries online. To quote NBC Universal chief executive Jeff Zucker, why trade analog dollars for digital pennies. Sure, right now, the Web is offering media companies digital dimes, but we're far away from a 1 for 1 swap.
Judging by the fact that TV remains a bigger advertising pie that online,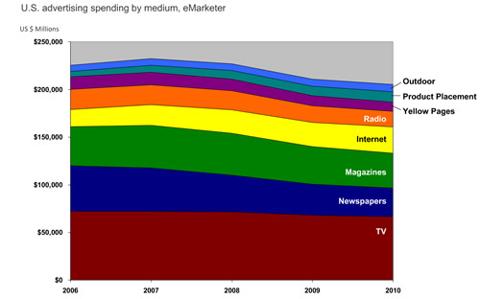 and a much bigger advertising pie that online video,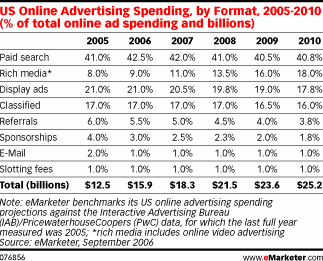 I don't see this hesitation and fear of cannibalization fading away anytime soon.
But what I do see happening, and we're in fact seeing it on the front lines at WatchMojo.com, is Web content companies moving aggressively to cable where the ad dollars and licensing models "make the pie higher", to quote another chief executive.
A number of companies are trying to facilitate this, the latest one is Clearleap, who has signed on Blip.tv, Revision 3 and Next New Networks (Blip.tv is an aggregator, Revision 3 and Next New Networks are creators).
This poses a major challenge to traditional media companies. It's one thing to acknowledge - like Disney's (NYSE:DIS) CEO Bob Iger - that media is being increasingly consumed online and traditional media has to be there… but it's another thing to actually "release the hounds", because what you end up doing is accelerate the pace at which you shrink your business.
But now that some online content creators can move upstream and eat away at traditional media companies' revenue stream then the fear and envy of TV executives only intensifies.
This gives new definition to my saying, when it comes to online video that there are those who can won't and those who want can't.
I am not one to think that new media companies have a massive edge in this fight (I don't even view it as a fight, frankly, since content creators from new and traditional media will eventually both diverge and converge on different levels), but I do believe that there is a massive opportunity to disrupt traditional TV companies, which is something that companies like Revision 3, Next New Networks and our own WatchMojo.com are doing at the expense of traditional TV firms.