One shipping index is on fire. Another is being pummeled. Can both trends continue in the same universe?
The Dow Jones Transportation Index has been on a tear.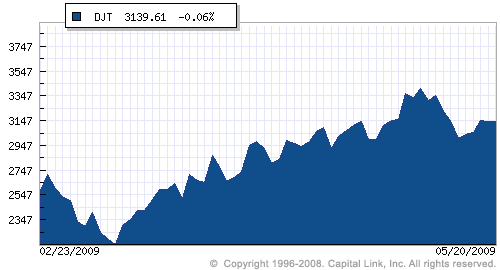 Yet two of its crucial components tell very different stories. The Baltic Dry Index (BDI) has more than quadrupled from its November lows. Genco shipping (NYSE:GNK) and Eagle Bulk (NASDAQ:EGLE) have participated in this rebound, climbing 166% and 100% respectively over a six month period. If you had waded into those waters, six months ago you would have been amply rewarded.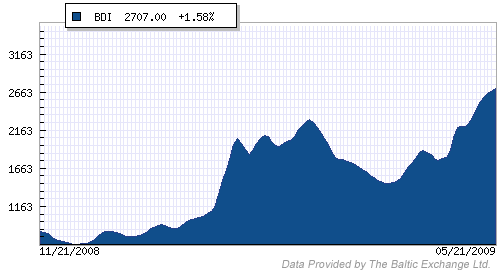 Contrast that to an important shipping index that most people have never heard of: the Baltic Dirty Tanker Index (BDTI), a compilation of international crude oil routes. This index has been collapsing, falling from 2204 to 485 over the past year.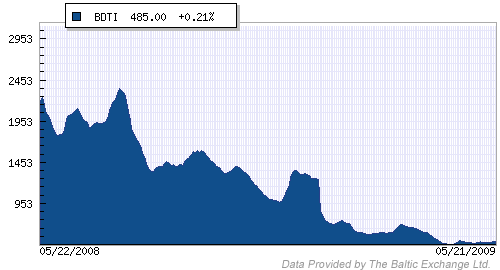 That reflects the terrible pricing tanker companies receive for leasing their vessels. Clearly some of the oil tankers problems have to do with more vessels coming on line, weak capital access and decreased demand. But not all. Dry bulkers face the same issues. It's hard to see how the index can stay down in sharp contrast to a rising demand for the transport of iron, grain, and coal as evidenced by the BDI. After all, oil tankers do participate in a global economy. This last week, the BDTI has seen a fledgling increase. A more sustained strengthening in the BDTI would propel Nordic American (NYSE:NAT) and Frontline (NYSE:FRO). If the dry bulking industry is returning, can the BDTI be far behind?