Technology developed by the Israeli air force has found its way to the vehicle tracking market through Ituran Location and Control Ltd. (Nasdaq: ITRN). The company has developed a tracking system for stolen vehicles that generates recurring revenues and generous amounts of free cash according to Daniel Goodman, President and CEO GFI Investment Counsel.

Ituran owns the Israeli auto security market with 90% market share, so it is looking to growth in other regions and is finding success in Brazil. Its 521,0000 subscriber base as at March 31st, 2009 and growing at a 10% annual rate, is a recurring revenue stream for Ituran that generates roughly US$15-million per year in free cash.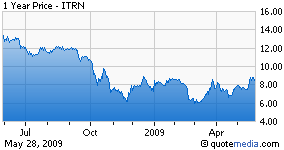 As a result, net cash has grown to US$55.6-million. The company parks the money in US dollars to hedge against currency fluctuations given that revenues are predominantly in Israeli shekels and Brazilian real.

The fall in the real last year has led to weak comparables and investor selling says Effie Wolle, VP Investment at GFI. However, the rise in the real in recent weeks will lead to favorable comps in the next quarter. These short term currency fluctuations are a mere distraction from Ituran's steady growth and cash flow says Wolle.

At roughly 8 times free cash flow, the company is favourably priced. Moreover, management respects shareholder capital, says Wolle, judging by the one-time US$30-million special dividend in 2008 due to an asset sale. It probably doesn't hurt that management owns 20% of share capital.