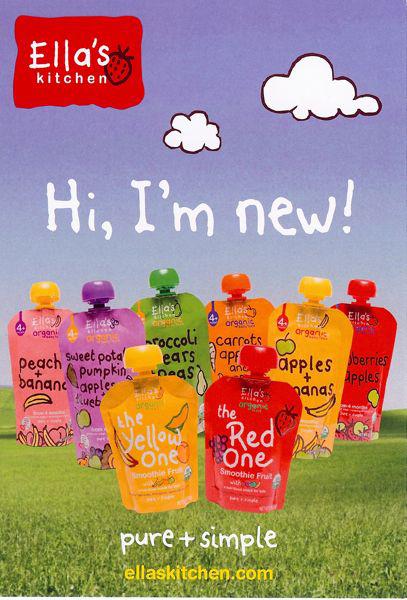 Shares of Hain Celestial (NASDAQ:HAIN) fell 3.2% on Friday, despite an impressive third quarter earnings report and an acquisition that strengthens the company's infant nutrition line. Shares are now trading down 14% from fifty-two week and all-time highs set back in September of 2012. The time to buy shares of Hain Celestial could be fast approaching.
Hain Celestial's third quarter was impressive, despite weakness in the European region. The company saw sales increase to $456.1 million. This 21.4% increase in sales helped the company record its highest quarterly total. Hain Celestial posted adjusted earnings per share of $0.72, an increase of 28.5%. Earnings matched the amount expected by analysts on Yahoo Finance. This marked the ninth consecutive quarter of double digit adjusted earnings per share for Hain Celestial.
Operating income increased 43% in the region to $8.8 million. The United States also saw large growth of 9.3% to $277.6 million. The recent results also caused Hain Celestial to raise its full year guidance for the current fiscal 2013 year. New guidance calls for fiscal 2014 sales of $1.727 to $1.734 billion from the company. Hain Celestial is forecasting earnings per share of $2.43 to $2.47.
Hain Celestial is made up of many different brands and products. The important thing for investors to consider is all of the company's brands are growing. Management pointed out during the conference call that the company had 14 brands grow sales by double digits in the third quarter. An additional six brands saw high single digit gains. Hain Celestial has eight brands that have annual sales of $100 million. These brands are all expected to grow to annual sales of $200 to $300 million. The company also has six brands, which currently post annual sales of $40 million, that are expected to hit the $100 million level soon.
Hain Celestial has grown sales through several unique acquisition. Along with third quarter earnings, Hain Celestial announced the acquisition of Ella's Kitchen. Founded in 2006 by Paul Lindsay, Ella's Kitchen is a baby and toddler food company that sells over 80 products. Ella's posted sales of $70 million in 2012, but with Hain Celestial behind it, it will fall into that category of $100 million brands growing towards $200 million within a couple of years.
Hain Celestial founder and CEO Irwin David Simon had this to say of the purchase, "In 1996, when I had my first child, I wanted to change the way the world eats for children. That inspired myself to go out and buy Earth's Best, which at the time was a $14 million business." Ella's Kitchen's website lists its mission as:
"Our mission is to develop healthy eating habits that last a lifetime by offering a range of tasty, natural and healthy 100% organic foods for babies and kids, which are handy for moms & dads and fun for little ones."
Ella's Kitchen sells its products in four categories:
· Ella's 1: 4+ Months Old and 6+ Months Old
· Ella's 2: 7+ Months Old
· Ella's 3: 12+ Months Old
· Specialty: Gluten Free, Lactose Free, Vegetarian
While financial details were not discussed, the acquisition will have an impact on next year's fiscal sales and earnings. The company said it will add $0.05 to $0.08 in earnings per share for fiscal 2014. The company also expects Ella's to add $0.08 to $0.12 in earnings per share in fiscal 2015, a number that could see an increase depending on how fast Hain Celestial expands the brand in other countries and other product lines.
Ella's Kitchen has a strong sales base in the United Kingdom and United States, while also seeing sales in Sweden and Norway. The company is considered a hip brand in the UK and sells as a premium brand in the United States. With Hain Celestial's Earth's Best brand, Ella's will make up the new Global Infant Toddler & Kids business for Hain Celestial.
Management was extremely bullish on this acquisition, and for good reason. Hain Celestial has the ability to move the Ella's brand into other product lines, even mentioning diapers on the conference call. Hain Celestial's personal care brands could help shift Ella's into a name found outside of the kitchen and in the bathroom as well. Ella's has no sales in mainland Europe, an area where Hain Celestial is strong, thanks to acquisitions. Hain Celestial will leverage its existing distribution platform and help expand Ella's into new retail points.
Analysts had plenty of questions for the company concerning the acquisition. One of the common themes was the similarities between Ella's Kitchen and Hain Celestial's existing Earth's Best brand. Hain Celestial management reminded analysts that Earth's Best focus is jars, while Ella's is a leader in the pouches category. While there are similarities, the two brands will complement each other and make up a combined $275 million business.
Ella's Kitchen products are currently found in all Target stores, which is the company's biggest customer. Ella's products can also be found in Kroger stores, online at diapers.com, Babies 'R Us, Walgreen, Fresh Direct, and drugstore.com. In the third quarter, Hain Celestial spent $1.5 million on advertising and continues to increase its marketing budget. The company will likely put some focus on TV advertising for its newly acquired Ella's Kitchen brand. This will hopefully increase sales and could lead to some additional shelf space due to demand.
The growth platform continues for this natural foods company. Hain Celestial is well ahead of rivals and large food companies in terms of all natural ingredients and product diversification. The biggest question remains whether shares are worth the premium that they trade at. For the full fiscal year, analysts on Yahoo Finance expect Hain Celestial to post earnings per share of $2.46. That gives shares a current price to earnings ratio of 25.8. The following year, analysts expect earnings of $2.87, which will likely be lower as it was prior to the acquisition. If Hain Celestial can add the $0.08 high end expectations from Ella's Kitchen, the company would post fiscal 2014 earnings per share of $2.95. Shares would then have a price to earnings ratio of 21.4.
While I don't normally recommend shares with high valuations, I am bullish on Hain Celestial. The company is a product leader in the organic foods market. The acquisition of Ella's Kitchen will be undervalued by analysts and investors until results are fully integrated into sales and earnings. As mentioned above, the company believes that its eight $100 million brands will double or triple their annual sales. The company is expected to post sales of $1.74 billion for fiscal 2013. Those eight brands would make up a mark higher than that in the next couple of years. Buy this stock and hold it in your portfolio, and watch shares grow as the brands grow and gain market share.
Disclosure: I have no positions in any stocks mentioned, but may initiate a long position in HAIN over the next 72 hours. I wrote this article myself, and it expresses my own opinions. I am not receiving compensation for it (other than from Seeking Alpha). I have no business relationship with any company whose stock is mentioned in this article.