The eurozone started the week on a subdued note, where the EURO STOXX 50 lost 0.48%. There was no US economic news to influence the market, premarket or otherwise, the S&P 500 opened higher, bounced a couple of times near the opening price and then traded to its mid-afternoon intraday high, up 0.33%. The index drifted lower in the final ninety minutes of trading and closed the day with a trimmed gain of 0.19%. But since Friday was an all-time high, any closing gain yesterday was destined to set a new all-time high.
Monday's trading range of 5.56 points was the fourth narrowest of 2013.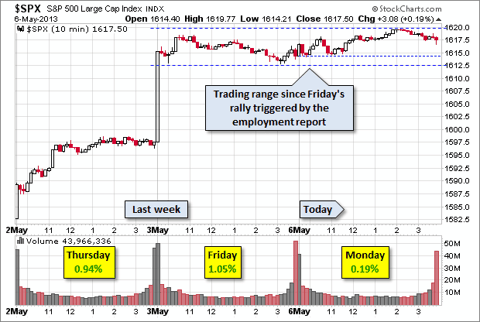 Click to enlarge
Monday's relatively narrow trading range was on light volume, 12% below the 50-day moving average.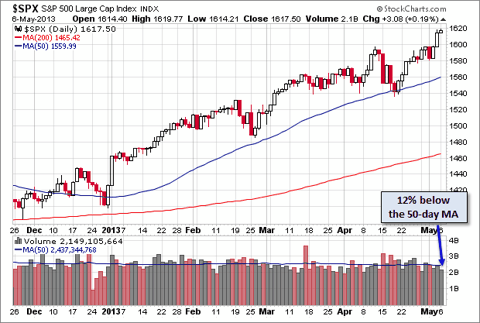 Click to enlarge
The S&P 500 is now up 13.41% for 2013.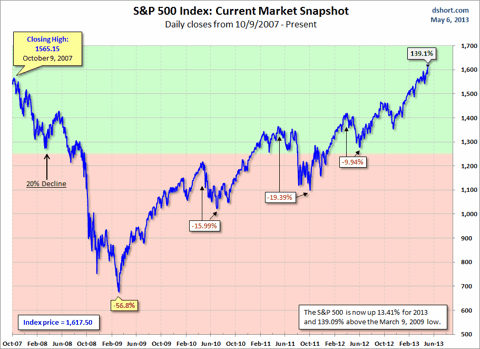 Click to enlarge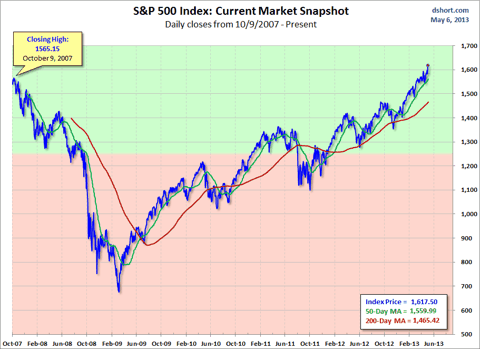 Click to enlarge
For a better sense of how these declines figure into a larger historical context, here's a long-term view of secular bull and bear markets in the S&P Composite since 1871.