Carbon black is probably the biggest industry you've never heard of. One of the most prevalent industrial chemicals in the world, the carbon black market generated an estimated $14 billion in revenue last year. Critical to the production of tires (among many other things), demand for carbon black is forecast to continue showing strong growth, largely driven by China's and India's expanding auto markets.
Cabot Corporation (NYSE:CBT) is the world's largest public carbon black manufacturer, producing nearly 2 million metric tons annually. With a growing network of facilities around the world, CBT is well positioned to take advantage of the anticipated growth in the sector.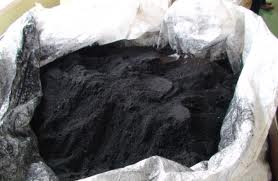 A Carbon Black Primer
Produced by subjecting heavy residual oil feedstock to extremely high temperatures in a controlled combustion process, the unique chemical properties of the fine black powder make it a fundamental raw material in the manufacture of a broad variety of products. Its most common use is in black rubber and plastic, making it vital to the automotive industry - think belts, hoses, wiper blades, and most notably, tires, which accounted for an estimated 80% of world demand in 2012.
According to a report from Tech Archival, world demand for carbon black grew from nearly $11 billion in 2008, to $14 billion in 2012. This trend is expected to continue, particularly in China, where the country's thriving auto market is forecast to propel demand from $5 billion in 2012 to nearly $7 billion by 2017.
While the automotive and related markets will drive carbon black demand for quite some time, advances in the manufacturing process are enabling the production of increasingly higher grades of carbon black, making it suitable for a much broader range of applications. Carbon black can now be found in a variety of high tech materials including specialty plastics and fibers, electrostatic discharge compounds, and high-grade industrial coatings where it is used to provide pigmentation, conductivity, and UV protection for the automotive, marine and aerospace industries.
Production of higher grade carbon black requires an investment in equipment and technology by the manufacturer, but the payoff can be big, since pricing for specialty carbon black can range upwards of $2,400 per ton, as compared to approximately $940 per ton for a more basic product. This bodes well for those companies with the resources and vision to stay on the forefront of the market, as the impact on the top and bottom line can be substantial.
China Leads the Market On Both Sides Of The Equation
Today's carbon black products are an adaptation of early lamp blacks first produced in China over 3,500 years ago, when printers used the soot generated from burning oil in lamps to make ink. That basic "technology" did not really change until industrial advances in the United States facilitated cost-effective mass production, making it the world's leading supplier of carbon black through much of the 20th century.
However, as with many petroleum-based processing operations at the time, the environment within the manufacturing facilities was generally unpleasant, and often hazardous. Controlling the combustion of oil feedstock was tricky at best, and the carbon black powder was omnipresent, resulting in respiratory and other health issues for workers. As employee health and environmental concerns grew, promulgated by OSHA, unions, and other agencies, U.S. manufacturers began to move production elsewhere. Like so many other industries, the transition was made in countries like China, and India, where regulations were considerably less stringent and labor was abundant and far less expensive.
China and India still account for the majority of carbon black production worldwide, however technological innovation has made the manufacturing of carbon black considerably safer and more efficient. Modern furnaces mean a far cleaner combustion and collection process while advances in "wet" production methods substantially reduce the proliferation of residue within the manufacturing environment. Further benefits of these developments include a lowering in the cost of production, reduction of the environmental impact, and final product yield that is generally denser and more durable than commodity-grade carbon black.
The Current Landscape
Innovations in production, along with strong demand in developing economies are fueling the growth in the carbon black market. Not surprisingly, much of this growth is coming from Asia. In addition to being the world's largest automobile market, China is second only to the United States in the sale of motor vehicle tires, representing more than one quarter of the global tire market. According to Fredonia Research, worldwide tire demand is forecast to rise 6.5% annually through 2015, to an estimated $220 billion and 3.3 billion units, with China expected to generate the strongest gains of any country throughout that period. But China is not only the second-biggest purchaser of tires; it is also the world's largest manufacturer, and exhibiting significant growth at that. Rubber News reports that China's tire manufacturing sector showed a 20.7% increase in revenue in 2012, to $79.3 billion, with its domestic companies producing more than 865 million tires.
As the carbon black industry makes the paradigm shift from dirty commodity to specialty chemical, it is also experiencing some structural transformations. Manufacturers without the resources or technical capabilities to accommodate the shift are either going out of business or being acquired by operators looking to gain critical mass. In fact, market consolidation has resulted in more than 50% of the global market controlled by two companies; Cabot and The Aditya Birla Group, a privately held company with its headquarters in India. The Aditya Birla Group's 2011 acquisition of the largest remaining U.S.-based carbon black manufacturer, Columbian Chemicals Company (which was also private), enabled it to surpass Cabot as the world's largest supplier.
Spotlight - Cabot Corporation
Founded in 1820, Cabot is a global specialty chemicals and performance materials company with its headquarters in Boston, Massachusetts. Cabot and its affiliates have 46 manufacturing facilities in 21 countries, producing hundreds of products through four divisions; Reinforcement Materials, Performance Materials, Advanced Technologies and Purification Solutions. The company's primary products are rubbers and specialty carbons, fumed metal oxides, inkjet colorants, activated carbon, aerogel and cesium formate drilling fluids.
CBT and its affiliates have a controlling interest in, and operate plants that produce rubber blacks in Argentina, Brazil, Canada, China, Colombia, the Czech Republic, France, Indonesia, Italy, Japan, Malaysia, The Netherlands, and the United States.
CBT places a strong emphasis on technology and innovation, and management has been working to better align its business with the anticipated market trajectory. In 2012, this included the sale of its Supermetals Business for approximately $450 million, and the acquisition of Norit N.V., the global leader in activated carbon, for $1.1 billion. In March of this year Cabot launched a new brand identity promoting the company as a global leader in specialty chemicals and performance materials, and in April, the company closed a joint venture carbon manufacturing plant in Malaysia as it can more efficiently serve the growing Southeast Asia market from other facilities.
Financial Overview
Cabot reported revenue of $3.3 billion and net income of $389 million for fiscal 2012, ended September 30, 2012. The company generated revenue of $842 million in the second quarter of fiscal 2013, ended March 31, 2013, of which approximately $630 million was attributable to carbon-black based products. The company reported net income of $27 million for the second quarter; however the company did not show a breakout by segment. This was off nearly 90% from $240 in the same period in fiscal 2012. Adjusted earnings per share were $0.42 in the second quarter of fiscal 2013 as compared to $3.70 in the second quarter of fiscal 2012, however these results included the gain of $2.92 a share from Cabot's sale of its Supermetals business.
The decline in CBT's second-quarter financial results reflects lower sales in China, which were impacted by the Chinese New Year holiday in February, and a disruption in its Japanese operation following the 2011 earthquake and tsunami. Initial market reaction to the second quarter earnings was negative and CBT's share price dropped nearly 10% on the disappointing results, however the stock seems to have bounced back in response to the company's earnings call and the announcement of its regular dividend. The impact of the company's structural changes on its financial performance is expected to be positive going forward.
Conclusion
The carbon black market continues to grow, driven by China's thriving automobile and tire industries where the demand is forecast to increase from $5 billion in 2012, to nearly $7 billion by 2017. Companies with the resources to take advantage of this trend stand to benefit greatly. With focus on technology and innovation, its Japan facility back in operation and a new plant coming online in China at the end of 2013, CBT is well positioned to profit from improving market conditions and growth trends.
Surprisingly, there are very few opportunities for investors interested in the carbon black market. In fact, there is only one public company other than CBT in the sector, Asia Carbon Industries (OTCPK:ACRB), an emerging manufacturer operating out of China's Shanxi Province. With a market cap just under $7 million, ACRB is considerably smaller than CBT; however the company trades at a P/E of .8, and a price to book of .18, as compared with CBT, which trades at a P/E of 15.5, and a price to book of 1.12.
I encourage investors looking for a way to participate in China's expanding automotive market to consider carbon black manufacturers and take a look at both CBT and ACRB.PK.
Disclosure: I am long OTCPK:ACRB. I wrote this article myself, and it expresses my own opinions. I am not receiving compensation for it (other than from Seeking Alpha). I have no business relationship with any company whose stock is mentioned in this article.